December Fresh Faces: Artists To Know Now
Stay in the know.
Introducing five
emerging artists to know and watch out for this month.
As the world's leading online gallery, Saatchi Art is dedicated to representing emerging artists from around the globe and helping people connect with art and artists they love. Below, meet five investment-worthy artists whose work should be on your radar.
Cece Philips
Meet London-based Cece Philips, who creates unique large-scale figurative oil paintings.  See Cece's portfolio here.
"My work recently took a shift towards looking at more historical depictions of black figures, influenced by my own background as a mixed race woman in London and my studies at university.."
Beata Chrzanowska
Meet Beata Chrzanowska, a Chicago based painter featured in The Other Art Fair's collection with AMFM. Beata's works are compositionally, chromatically and geometrically conscious. They are puzzles that she builds from a single figurative line drawing. See Baeta's portfolio here.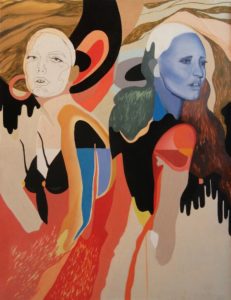 "Once the first colors are placed, every additional color is affected until a compositional balance is created. The work exists to demonstrate a non-traditional execution of the flesh and sexuality."
Noah Schmitz
Meet Noah Schmitz a young Brooklyn based painter whose work explores the pandemonium of contemporary life and the constant disarray brought forth by a superfluous influx of information that we experience everyday. See Noah's portfolio here.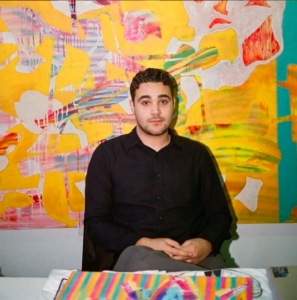 "My paintings and drawings are process-oriented. I use intuition to guide my decision making, without establishing a sense of the what the finished work will look like, as it would withhold the satisfaction of creating a work previously unknown to me

."
Zora Bowens
Meet Zora Bowens a Detroit based artist, activist and fashion photographer whose work is bursting with energy and life. See Zora's portfolio here.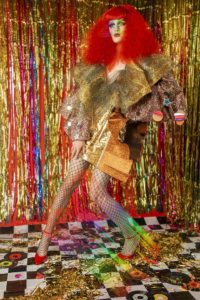 "At the moment, I am inspired by the state of the world, right now. I'm inspired by  individuals. People who want to find their purpose in life. People who go out on a limb. I'm inspired by people willing to risk their lives for something better."
Annike Limborco
Meet Annike Limborco, a Brazilian artist and graphic designer whose minimalist work and color pallet create a needed sense of calm . See Annike's portfolio here.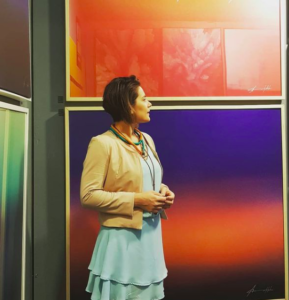 "I am interested in themes related to human behavior in the contemporary environment, as well as the nature of things, colors and pure forms."
Love reading about all things art? You can have articles from Canvas, curated collections, and stories about emerging artists delivered straight to your inbox. Sign up for the Saatchi Art Newsletter.