Curator's Pick: Rising Stars — Jaehyung Um
Since the 2013 publication of our very first MFA graduate feature—formerly titled "Invest in Art"— many of the artists selected by Chief Curator Rebecca Wilson have gone on to achieve significant acclaim. For the latest 2019 edition, we are excited to share 31 emerging artists from top schools in the US and UK, chosen by our curators Monty Preston and Aurora Garrison, and Chief Curator Rebecca Wilson.
Rebecca draws on over 15 years' experience working with emerging artists, honed in part by 7 years spent as a Director at the Saatchi Gallery in London where she created the highly regarded emerging art prize New Sensations.
View Saatchi's 2019 Rising Stars Collection Here
While there is never a guarantee when it comes to investing in art—we encourage collectors to always buy what they love first and foremost—many of the artists chosen for the Rising Stars series have gone on to enjoy great success with the value of their artworks more than doubling.
We hope you enjoy this selection of our 2019 Rising Stars, all of whom we are very excited to have discovered and believe show great promise.
Curator's Pick: Jaehyung Um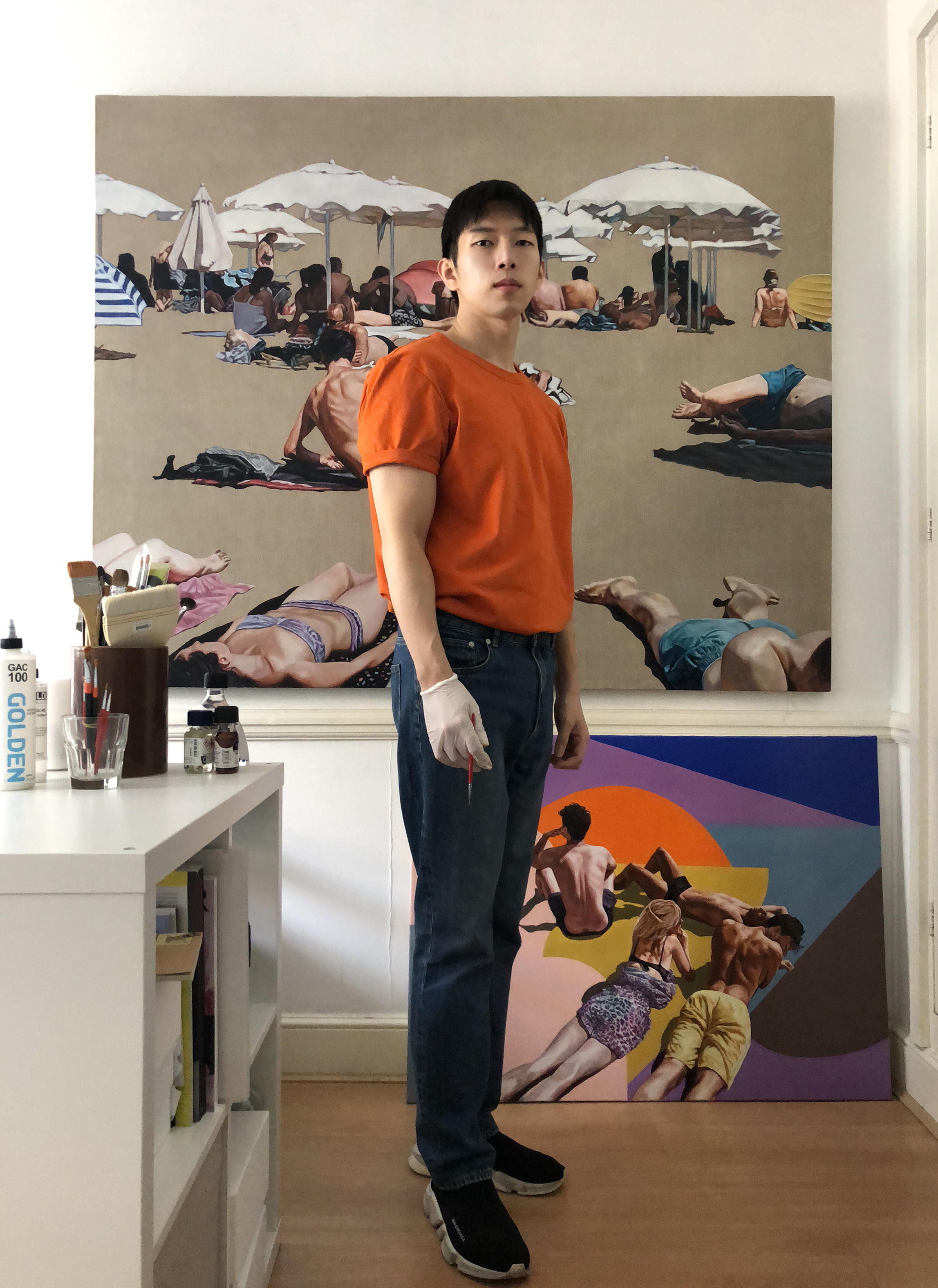 Jaehyung skillfully homes in on the gestural, fleeting movements of the human body while simultaneously displacing them in abstracted contexts. I love that the artist's compositions are simultaneously abstract and hyper realistic. In my favorite painting, Open, Jaehyung's mastery of the human form and movement is intensified by the stark and simplistic setting. 
About the Rising Star

Using photography as a starting point, South Korean artist Jaehyung Um renders the movement and nuances of the human body through the use of oil paint and ballpoint pen. After receiving his BFA from Dongguk University in Seoul, Jaehyung relocated to London to pursue his MFA at the UAL Chelsea College of Art. Notable exhibitions include his participation in two group shows at the Cookhouse Gallery, UK and the Seoul Museum of Art, South Korea.
Love reading about all things art? You can have articles from Canvas, curated collections, and stories about emerging artists delivered straight to your inbox. Sign up for the Saatchi Art Newsletter.