Collectors Favorites: Bestselling Artists of May
Ever wondered what other people are buying for their personal art collections? Though your tastes may differ, seeing what others are purchasing can help you discover new artists whose works you might not otherwise have considered. Below, meet 5 artists who have proven to be popular favorites with our collectors.
For more ideas, browse our recently sold works and contact our curators who can help you find similar works in your budget.
Carlos Bruscianelli

Venezuelan painter Carlos Bruscianelli uses his distinct, hyperrealistic style to bring drama into the still life genre. Living and working in Florida, Carlos was selected as a Finalist at the 13th ARC International Salon and the 2015 International Artist Grand Prize Competition. His works have been featured in notable galleries and showcases such as Dimaca Gallery, Marco Antonio Gallery, and Parallel 17 – Wynwood Arts District. See more of Carlos' works here.
Annabel Andrews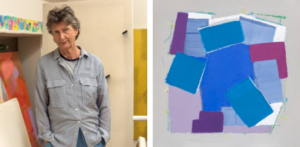 Artist Annabel Andrews paints abstract works inspired by the color, light and forms of Spain where she currently lives and works. After learning the classical techniques from the Academia Peña in Madrid, Annabel obtained numerous recognitions from notable organizations including the City Hall of Majadahonda and the Atlantic Fair. Her works can be found in private collections throughout Europe and North America. See more of Annabel's works here.
Joan Barrantes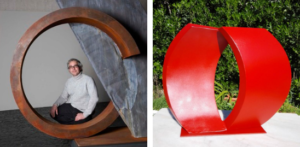 The rusted stone and steel sculptures of Spanish artist Joan Barrantes reflects upon human reality through the lens of Zen philosophy. He has exhibited in both collective and solo shows around the world in countries such as Spain, Germany, and the United States. Impressively, Joan received First Prize from Sueca Municipality and was selected in the Young Art Circuit of IVAJ. See more of Joan's works here.
Zil Hoque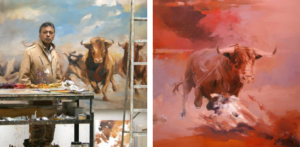 Based in London, Zil Hoque's expressionistic paintings take inspiration from his deep fascination with the Spanish culture, people and history. His ability to heighten dramatic effect using light and shadow were refined during his school years at Central Saint Martins School of Art in London. His works can be found in private collections around the world, as well as, in corporations including the Bank of England and the Ministry of Defense. See more of Zil's works here.
Heather Goodwind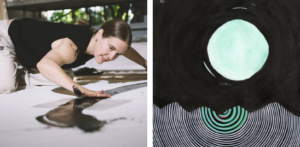 Heather Goodwind is a visual artist based in Portland, Oregon. Wanting to capture the ephemeral moments of time and emotion, Heather uses surreal and abstract elements to create personal narratives. She has received honors from numerous renowned establishments such as the Pollock Krasner Foundation, Leland Ironworks, and Art in Embassies. Her works have been featured in galleries including the Urban Arts Gallery in Florida and the Asian Art Platform in Singapore. See more of Heather's works here.
Love reading about all things art? You can have articles from Canvas, curated collections, and stories about emerging artists delivered straight to your inbox. Sign up for the Saatchi Art Newsletter.