Collector Favorites: Bestselling Artists of July
Ever wondered what other people are buying for their personal art collections? Though your tastes may differ, seeing what others are purchasing can help you discover new artists whose works you might not otherwise have considered. Below, meet 5 artists who have proven to be popular favorites with our collectors.
For more ideas, browse our recently sold works and contact our curators who can help you find similar works in your budget.
Martin Stranka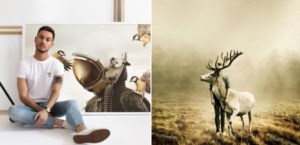 A native of Czech Republic, Martin Stranka is a self-taught professional photographer based in Prague. His photographic works blur the line between dreams and reality in unique, harmonious environments. Stranka is an internationally exhibited artist and has won prestigious prizes from Nikon International Photo Contest, Prix de la Photographie Paris, Sony World Photography Awards, and International Photography Awards. See more of Martin Stranka's work here.
James Tebbutt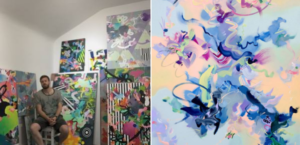 British artist James Tebbutt's large-scale oil and acrylic paintings are a combination of stylistic elements including abstract expressionism, pop culture, cartoons, urban art, and design. The shapes, forms, and colors are contrasted together to create a dialogue on abstraction and figuration. Tebbutt studied at The University of Northampton and Coventry University and has exhibited widely throughout the United Kingdom. See more of James Tebbutt's work here.
Deborah Stevenson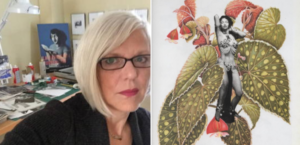 American artist Deborah Stevenson looks to early collage pioneers such as Hannah Höch and Georges Braque in combination with her interest in Eastern philosophy and Jungian psychology to create her mindbending collages. Stevenson studied fine art at Sarah Lawrence College in New York and has exhibited her work in the United States and Europe. Her works can also be seen in several interior design projects throughout New York City and Miami. See more of Deborah Stevenson's work here.
Stefan Hänni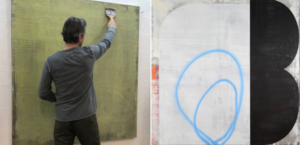 Swiss artist Stefan Hänni's minimalist work draws inspiration from everyday life and is a meditation on architectural elements and occurrences in nature. Often painting on surfaces such as canvas, wood, and rusty iron plate, he uses a wide variety of media, with a preference for acrylic and spray paint in combination with other materials such as cloth and sand. See more of Stefan Hänni's work here.
Cat Tesla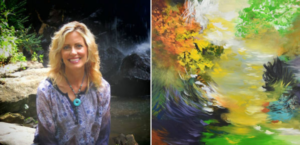 With nature as her muse, Cat Tesla's work is an ongoing ethereal series on the abstraction of nature. The Atlanta-based artist's work is represented by several galleries in the United States and London and has participated as an artist in residence at Chateau Orquevaux in Champagne-Ardenne, France in 2017 and 2018. See more of Cat Tesla's work here.
Love reading about all things art? You can have articles from Canvas, curated collections, and stories about emerging artists delivered straight to your inbox. Sign up for the Saatchi Art Newsletter.