Collector Favorites: Bestselling Artists of November
Ever wondered what other people are buying for their personal art collections? Though your tastes may differ, seeing what others are purchasing can help you discover new artists whose works you might not otherwise have considered.
Below, meet 5 artists who have proven to be popular favorites with our collectors. For more ideas, browse our recently sold works and contact our curators who can help you find similar works in your budget.
Wenqin Chen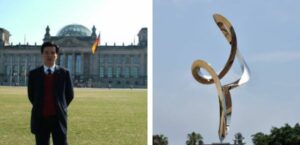 London-based sculptor Wenqin Chen creates impressively sized outdoor sculptures that reflect their surroundings. After studying at the Art & Design School of Fuzhou University and the Academy of Art and Design, Tsinghua University in Beijing, Wenqin received his MA degree at the Winchester School of Art, Southampton University, UK. Since 2007, he has taught at Xiamen University.  His sculptures reside in public collections across the globe. See more of Wenqin's work here.
Lydia Lee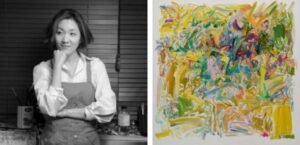 Seoul native Lydia Lee's baroquely expressive paintings channel the feelings of freedom and play. Lydia received both her BFA and MFA from Sung Shin Women's University in Seoul and has been featured in the Saatchi Art print catalog. Since 2007, she has participated in many solo and group exhibitions globally. See more of Lydia's work here.
Trevisan Carlo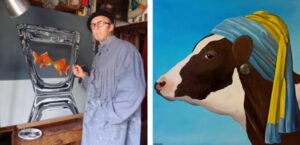 Longtime Saatchi Art artist Trevisan Carlo combines realism with the fantastical to create his whimsical and occasionally surrealist paintings. Based in Italy, Trevisan has exhibited his work globally and has been featured in Saatchi Art's print catalog. This month alone, Trevisan's work is being exhibited in Boston, Philadelphia, France, Italy, and Singapore. See more of Trevisan's work here. 
Jerzy Cepiński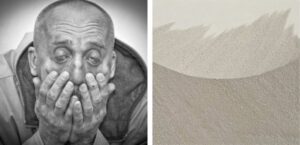 Polish artist Jerzy Cepiński utilizes texture and pattern to breathe life into his minimalist, neutral paintings. Jerzy received his degree from the Academy of Fine Arts in Krakow, Poland, after which he received a scholarship from the Polish Ministry of Culture & Heritage as well as two Marian Stroński prizes. He has since taken part in several exhibitions within Poland. See more of Jerzy's work here.
James Green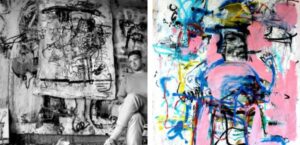 Based in Stroud, UK, James Green creates enigmatic and spontaneous portraits inspired by the residents of his hometown. James received his degree in Fine Art from the Cardiff School of Art & Design and has since exhibited extensively throughout the United Kingdom, including The Other Art Fair in London. See more of James's work here.