Collector Favorites: Bestselling Artists of June
Ever wondered what other people are buying for their personal art collections? Though your tastes may differ, seeing what others are purchasing can help you discover new artists whose works you might not otherwise have considered.
Below, meet 5 artists who have proven to be popular favorites with our collectors. For more ideas, browse our recently sold works and contact our curators who can help you find similar works in your budget.
Maja Đokić Mihajlović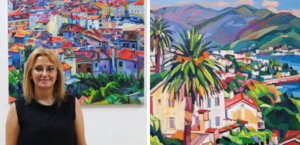 Serbian artist Maja Đokić Mihajlović received her degree from The Faculty of Fine Arts in Belgrade in 1999. Her vibrant, energetic paintings depict bustling European ports and cities, as well as inviting landscapes and still lifes in a style that reflects a unique homage to the Post-Impressionists. Her work has been exhibited throughout Europe and can be found in numerous private and corporate collections around the world. See more of Maja's work here.
K'era Morgan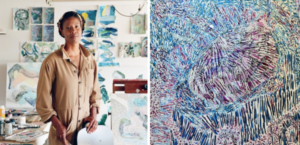 Based in Los Angeles, K'era Morgan is a mixed media painter with a passion for textile traditions from around the world. K'era graduated with a BFA from The School of The Art Institute of Chicago, and after a decade spent pursuing a career in public relations, she has returned to her studio practice since 2017. Her collage paintings, as well as her textile goods, have been featured in publications like Vanity Fair and GQ, and can also be found in independent boutiques, private residences and art collections around the world. See more of Kera's work here.
James Collins
Artist James Collins translates architecture and geometry into two-dimensional paintings. He currently explores the concept of a space within a space by layering architectural imagery with unrelated elements to make viewers work to find new relationships. Based in East Kent, James earned his Master of Arts from the University for the Creative Arts Canterbury and a PGCE in Art and Design from Canterbury Christ Church University. His work has been exhibited in various group and solo shows across the United Kingdom. See more of James's work here.
Cody Bayne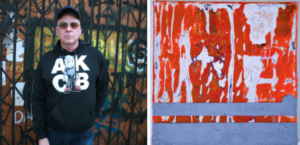 Los Angeles artist Cody Bayne explores time, impermanence, coded vernaculars, identity, and place in his Neo-Urban Expressionist mixed-media works. Cody is drawn to the beauty of the discarded. He sources found materials from cities around the world that he then reassembles in his studio to create a unique, yet familiar, urban vernacular. Cody was selected as a 2016 Rising Star, and his work is held in collections across the United States, Canada, and Europe. See more of Cody's work here.
Arun Prem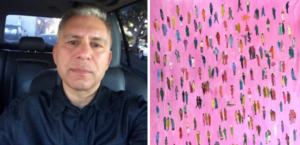 Originally from India and now based in southern California, Arun Prem approaches painting as a way to memorialize and celebrate life, while also processing and coming to terms with challenges. Arun paints every day; he starts by making brush drawings inspired by photographs he has taken, and then builds upon this base with oil paint, charcoal, and other media. Arun is a member of the San Diego Museum of Art's Artists Guild and received the 2nd place Award of Excellence at the Guild's group show in 2019. See more of Arun's work here.
Love reading about all things art? You can have articles from Canvas, curated collections, and stories about emerging artists delivered straight to your inbox. Sign up for the Saatchi Art Newsletter.