Three Ways Artists Put a Twist on Artwork Packaging
Selling your artwork online is all sorts of fun. When it comes time to package and ship, there are a few ways to put a personal spin on it. Why? Aside from the fact it can build brand recognition in your practice, collectors appreciate and notice the intimate details that sweeten the overall experience.
Below are a few quick examples of our artists who went the extra mile.
Dress It Up
Diana Roig echoes the exuberant energy of her abstracts in the packaging. Wooden crate or tube, she makes your average "fragile" warning seem somehow much less foreboding.

Looks Matter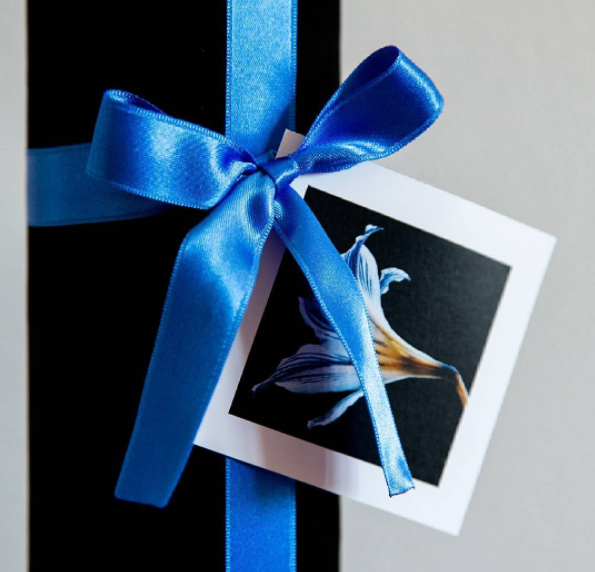 Veneta Karamfilova's gorgeous limited edition is truly a full package (Image: Veneta's Instagram)
Taking a holistic approach to your work not only indicates professionalism but impresses upon collectors the quality of your work. Putting in the effort and time to create a business card or small postcard print with your name, Saatchi Art URL, handles, or website is a great way to ensure collectors (and possibly their friends) can easily get in touch again. Take a leaf from Veneta's book and wrap it all up nicely with a complimentary bow.
Make It Personal
When our Senior Product Manager Darcy Ryan ordered her first piece from Kasia Gawron, she was no less than charmed to find a little note accompanying it. Like Darcy, collectors will notice and appreciate the small human touches that mean so much. Without getting too sappy, a special relationship exists between an artist and collector, so chances to immortalize that are no less than precious.
Whether you're new to selling, or an old pro, adding your own personal touches can forge a connection between you and a collector that keeps them coming back.
Want more tips for success delivered straight to your inbox? Sign up for the Artist Newsletter.