5 Saatchi Art Artists Inspired by Mark Rothko
Mark Rothko, or formally known as Marcus Rothkowitz, was born on September 25, 1903 in Russia; he would later move to New York. Along with Jackson Pollock and Willem de Kooning, Rothko belonged to a group of artists based in New York that referred to themselves as Abstract Expressionists. Intended to stimulate deep emotions, Rothko was particularly known for his luminous artworks that depicted rectangles on a canvas. As a response, many artists have been influenced by the revolutionary style and emotionally-focused artworks of Rothko.
As a part of our Inspired by Mark Rothko collection, we are showcasing five Mark Rothko-inspired Saatchi Art artists you need to know now. Their style, technique, and subject matter are each distinct and different in their own right, ranging from minimalism and abstract expressionism to portraiture. Read on to find out more about each of the artists.
Adam Colier Noel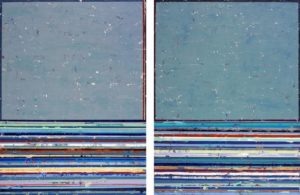 Adam Colier Noel utilizes a combination of diverse material and techniques to reinterpret found images through an enhanced narrative. Noel graduated from Herron School of Art & Design at Indiana University, where he developed his technique in photography. He explores the compositional and color application elements of each of his pieces to create a rhythmic balance in his artworks. Explore Adam's portfolio.
Francesca Gnagnarella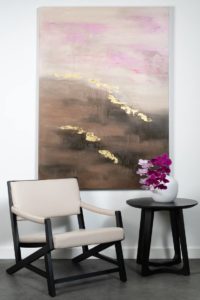 Francesca Gnagnarella is an Italian-born and Australian-based artist, who has since exhibited internationally. Gnagnarella studied art in Rome and Paris at Sorbonne University, where she began to form her own unique technique. Her dream-like landscapes elicits an ethereal tone that is emphasized by her use of bold brushstrokes and dripped paint, often paired with a metallic contrast. Currently, Gnagnarella exhibits regularly between Hong Kong, Singapore, and Australia. Explore Francesca's portfolio.
Kevin Stamper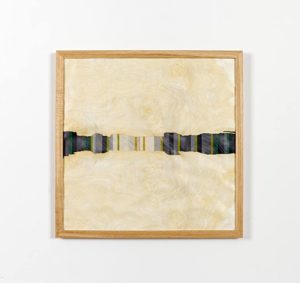 By pushing the boundaries of wood as a medium, Kevin Stamper demonstrates his expert ability to create dramatic and captivating abstract art pieces. Stamper studied art design, and technology in Winchester, UK. After establishing the foundational elements of the piece, Stamper allows the wood to naturally twist and warp, thus creating a dynamic piece that is diverse in textures and shapes. Explore Kevin's portfolio.
Jessy Cho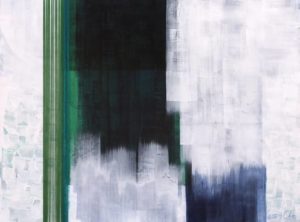 Jessy Cho is a New York-based artist, who studied Fiber Art in Ewha Womens University at Seoul, South Korea and Fashion Design in Parsons School of Design at NYC. Taking inspiration from the human experience and disposition, Cho demonstrates a want to capture a moment in time. Her work has been featured in several exhibitions and art fairs, including The Other Art Fair Brooklyn in 2017 and 2018. Explore Jessy's portfolio.
Koen Lybaert
Koen Lybaert is a contemporary art painter, born in Wilrijk, Belgium. Lybaert's inspiration for his abstract and landscape oil paintings derives from the natural elements he has photographed during his walks or travels. By the careful layering of colors and shapes, Lybaert brings about  a subtle, but dense perspective of imaginary landscapes and abstracts. His work has been sold to numerous private collectors worldwide with over 450 artworks in 31 different countries, including the USA, UK, Belgium, and Germany. Explore Koen's portfolio.
Love reading about all things art? You can have articles from Canvas, curated collections, and stories about emerging artists delivered straight to your inbox. Sign up for the Saatchi Art Newsletter.