Year in Review: Top Photographers of 2019
As 2019 comes to a close, it is time to celebrate a few artists who have helped contribute to an exciting year of emerging art. Below, meet 4 photographers who have proven to be popular favorites throughout 2019.
For more ideas, browse our Best of 2019 Collection and contact our curators who can help you find similar works in your budget.
Xan Padron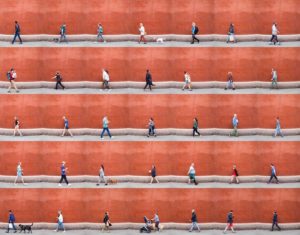 Originally from Galicia, Spain, Xan Padron is a photographer based in New York City. As a former professional musician, Xan traveled the world with his bass and camera. The photographer's fascination with time and motion, coupled with an uncanny ability to disappear behind the lens, has allowed him to capture the energy and constant movement of people in cities all over the world. His photographs have been exhibited in the US, Canada, Spain and Israel, and published worldwide in newspapers, magazines and album covers. View more of Xan's portfolio here.
Fares Micue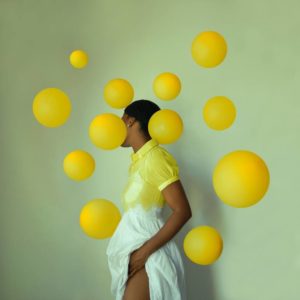 Photographer Fares Micue uses herself and her camera to compose complex narratives surrounding human emotions including fear, love, desire and desperation. Juxtaposing illumination with obscurity, interior scenes with wild landscapes, and a bold selection of colors, Fares' portfolio is full of unexpected and refreshing twists. In 2018, her works were featured in Shades of Grey Magazine, nº15.  She has received Honorable Mentions in the Self-Portraiture category at the ND Photography Awards, in Fine Art at the Monochrome Photography Awards and in Portraiture at Px3 Prix de la Photographie Paris. View more of Fares' portfolio here. 
Paul Brouns
Known for his 'Urban Tapestries', Dutch artist Paul Brouns stitches together colorful, architectural elements that result in rhythmic and eye-catching compositions. He believes that apart from its functional qualities, architecture also has a graphical and abstract dimension. Through his work, the artist explores the limits of digital photography and digital manipulation which has been his desired medium in recent years. Paul's works are collected worldwide and most recently he won 1st Place at the International Color Awards and presented his works at The Other Art Fair, London in 2019. View more of Paul's portfolio here.
Dean West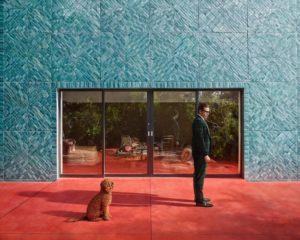 Dean West is a highly successful, award-winning Australian photographer now living in New York City. He received a BA in photography at the Queensland College of Art, Griffith University in 2007. Dean's style of photography is highly conceptual and thought-provoking. Dean has won many prestigious awards—in 2008 he was included in Saatchi & Saatchi's collection of the world's top 100 emerging photographers, and later that year won the Advertising Photographer of the Year at the International Aperture Award. His work can be found in the collection of Sir Elton John, who has one of the most significant photograph collections in the world. View more of Dean's portfolio here.
Love reading about all things art? You can have articles from Canvas, curated collections, and stories about emerging artists delivered straight to your inbox. Sign up for the Saatchi Art Newsletter.