8 Things to Know This Week in Art
Our recap of what you missed this week at Saatchi Art, online, and around the world.
#1: The Saatchi Art App makes an appearance at this year's World Wide Developers Conference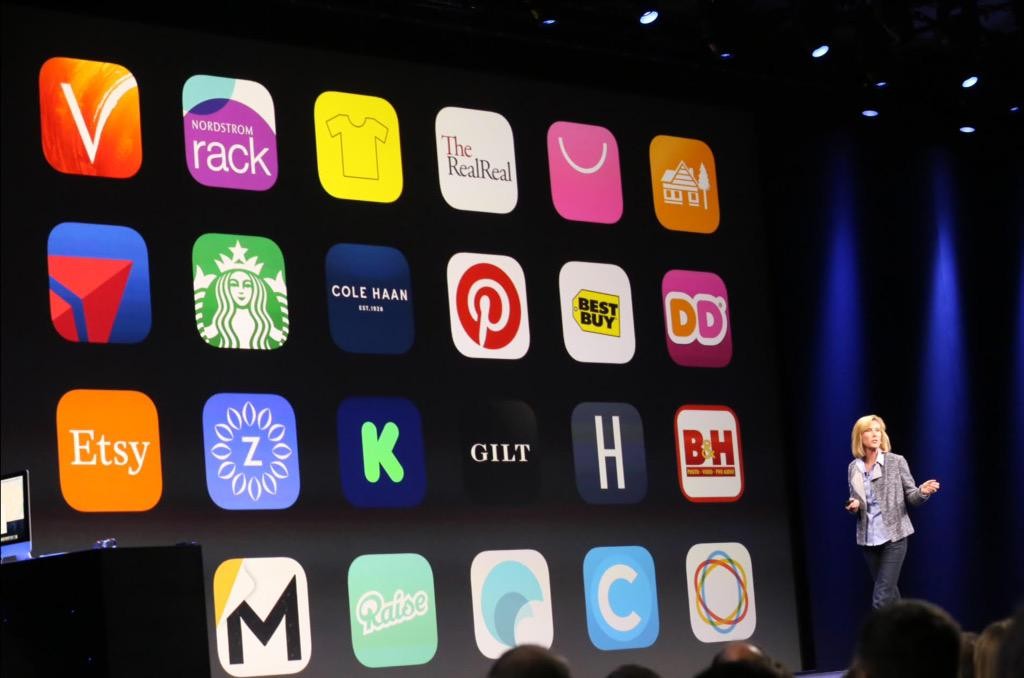 Head of the Apple Pay division, Jennifer Bailey, highlights the Saatchi Art App during the 2015 WWDC Keynote. 
Spotted: The Saatchi Art app logo bottom right, recognized as a top app using Apple Pay during the WWDC Keynote on Monday. For those with the latest iPhone and iPad versions, Apple Pay is a digital payment service that allows users to quickly and easily make transactions.
Just one of the great features, the Saatchi Art app accepts Apple Pay, making it even easier to buy art from your phone. The app is free and available to all iPhone and iPad users. Don't have the app yet? Go download it here!
#2: Happy Birthday, John Constable!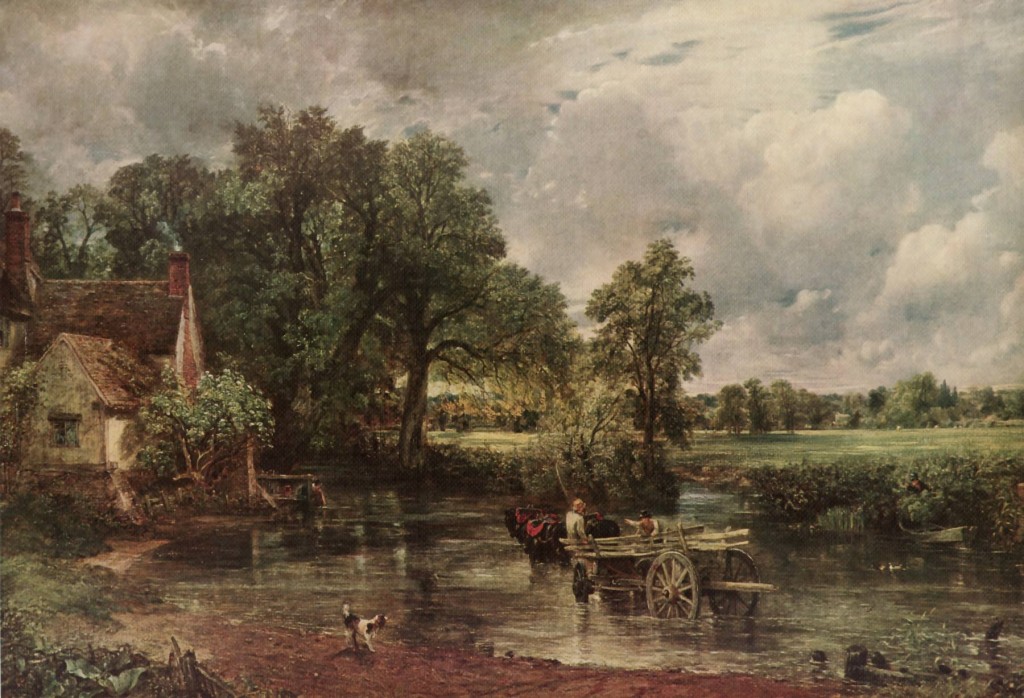 "The sky is the source of light in Nature and it governs everything" –John Constable. Here's his "The Hay Wain" from 1821.
This week we celebrated the birthday of quintessential British Romantic painter John Constable, born on June 11th, 1776. To commemorate, we've put together this collection of contemporary works, inspired by Constable's style.
#3. Art For Your Ear: Listen in on The Jealous Curator's Weekly Art Podcast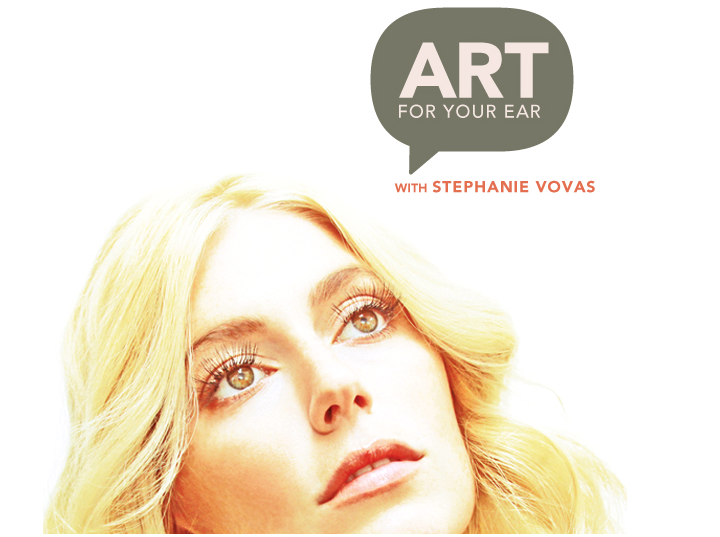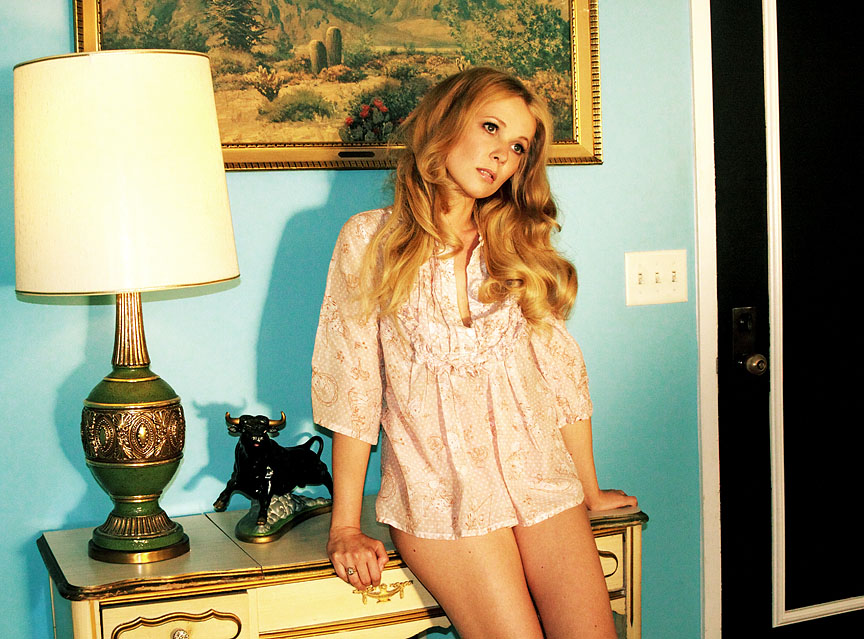 Go behind the art with LA-based photographer Stephanie Vovas [Image via The Jealous Curator].
In the 3rd episode of Art For Your Ear–a podcast by The Jealous Curator's Danielle Krysa–she speaks with 70s glam inspired photographer Stephanie Vovas, whose dreamy photos have graced the cover of Playboy. Listen to the episode to learn about her process of taking photos, the inspirations she's cultivated since childhood, and the interaction between her subjects.
We're a proud sponsor of Danielle's podcast series, an "artsy podcast that brings the funny, interesting, behind the scenes stories of her favorite contemporary artists to you." Don't miss an episode–subscribe here!
Plus, check out Danielle's Guest Curator collection on Saatchi Art, full of fourteen handpicked portraits.
#4: Catch a Sneak Peak of Work from Andrew Salgado's New Show
"Oh" by Canadian-based artist Andrew Salgado [image via Booooooom]
Head over to Booooooom for a sneak peak of exciting new work from Andrew Salgado. These works are from his forthcoming show "This is Not the Way to Disneyland," on view from June 15th-20th at Volta 11, Art Basel.
To learn more about Andrew Salgado, his inspirations, and his studio, read our interview with him on Saatchi Art. Stop by his portfolio to see more of his works available.
#5:  The Prehistoric Becomes Present in Jurassic World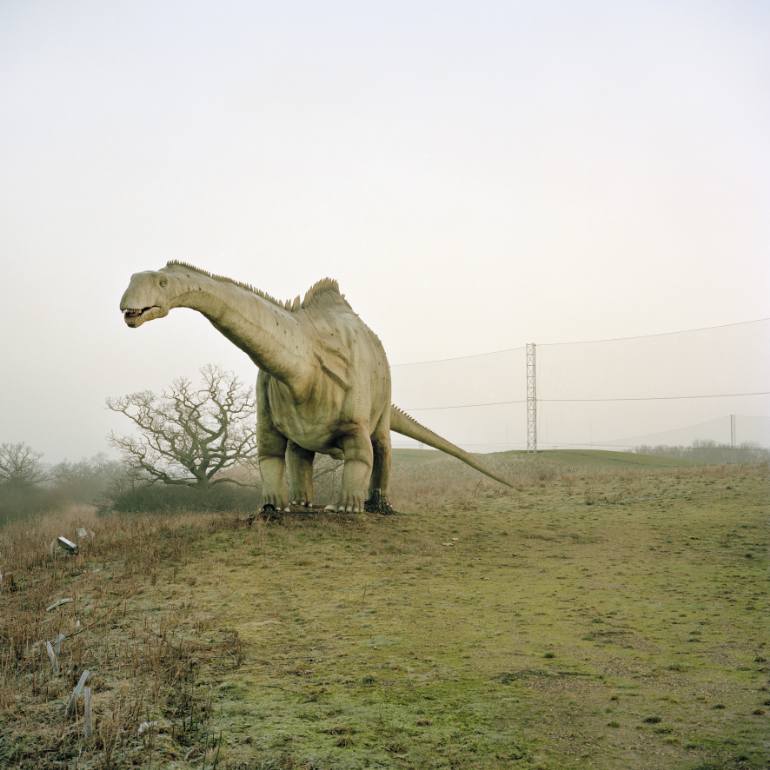 "Sidecup," limited edition photograph by Simon Martin, part of our Jurassic-inspired collection. 
The long-anticipated fourth installment of Jurassic Park hits U.S screens this weekend, closing the 10 year gap between the last in the series. Reviews boast the amazing CGI and effects, sure to immerse you in a world far from your own. 
Jurassic World's fictional planet of test-tube dinosaurs got us inspired to curate a collection of art, filled with misty landscapes and primitive wildlife. See it all here.
#6: 5 Lessons from Celebrated Sculptor Barbara Hepworth
Barbara Hepworth at work [image courtesy of  Hepworth Estate]
AnOther Magazine shared 5 lessons gleaned from the life and practice of Barbara Hepworth, whose widely celebrated sculptures are considered hallmarks of the Modernist movement. Hepworth was an artist, wife, and mother—a balancing act full of struggles familiar to the modern woman. With brilliant bits like "Make more space for nature" and "Believe in the power of art," these lessons are not to be missed.
If you're in London, be sure to visit the first exhibition of her work in 50 years at Tate Britain, opening June 24th.
#7: Laurence Jones' Work is Sure to Please Art and Architecture Lovers Alike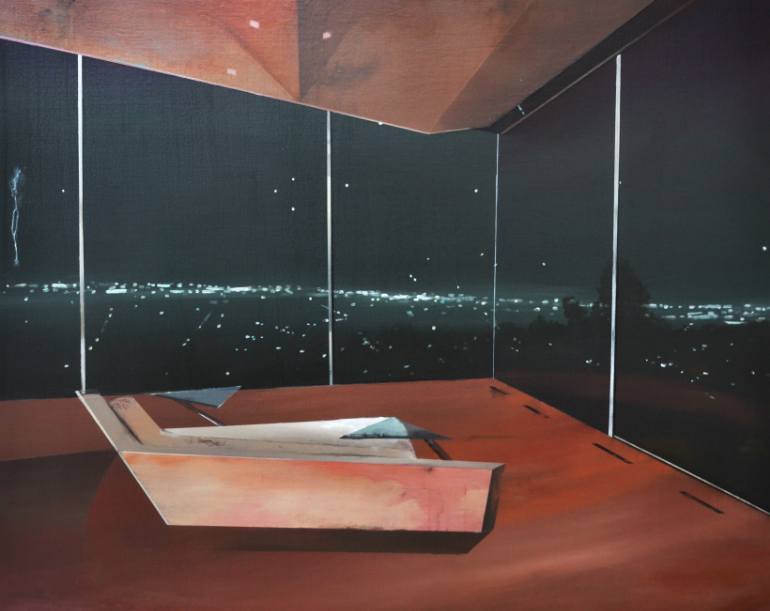 We love "The Vertigo of a World Without Flaws" by Laurence Jones. Look familiar?
This week's artist to watch—hand-selected each week by our Chief Curator Rebecca Wilson—is UK-based Laurence Jones. Laurence creates paintings that feature striking interior scenes at nighttime, incorporating elements of both fiction and reality. Read our Q&A with Laurence his feature to learn more.
Discover more promising emerging artists in our One-to-Watch series.
#8. Don't forget Dad!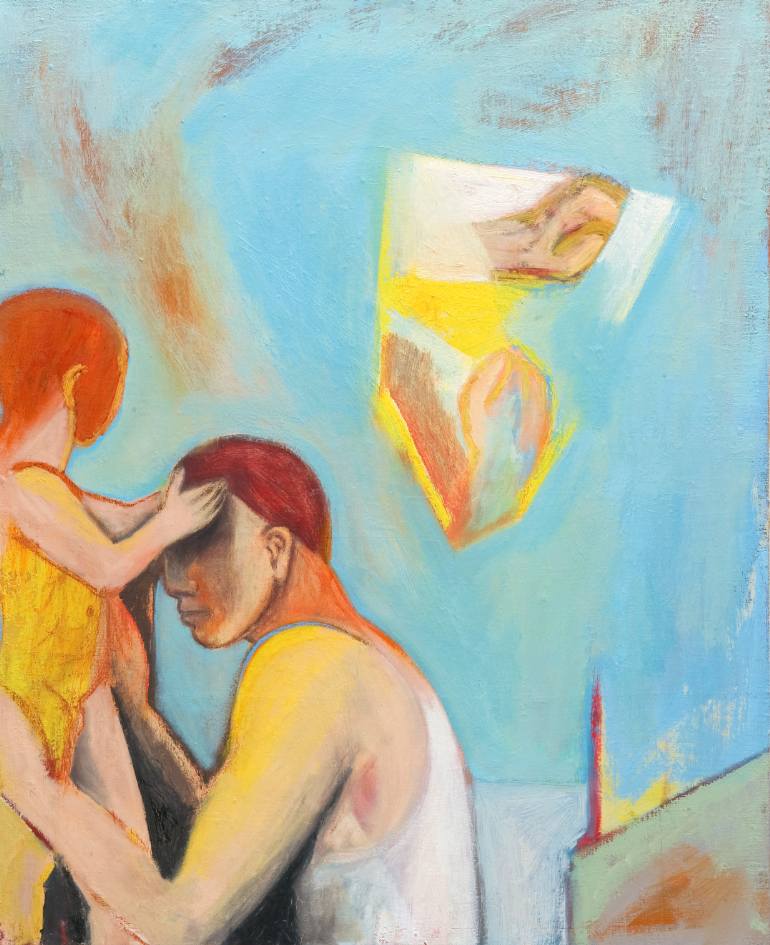 "Father and Son," oil painting by Rosaria Onotri, featured in our Father's Day collection.
Father's Day is rapidly approaching! If you're still searching for that perfect gift to celebrate Dad, let us help. We've put together a special selection of artworks, full of dad-type stuff (think sports, nature, and cars). Check out the entire collection today and get a great, limited-time deal!*
**
New to Saatchi Art? Take 10% off your first purchase of $500+ with code "FIRST"