Virtual Editions: Meet Selina Saranova
This November we launched our second Global Virtual Edition of The Other Art Fair, with over 200 artists from 29 different countries! The Global Virtual Editions runs from the 8th November until the 29th of November 2021. To enter and browse a huge range of artistic styles click here.
We asked a few of our Virtual Editions Artists some questions to get to know them better… Meet Selina Saranova an artist who works with bright colours and broad brushstrokes to create intriguing art pieces
When did you start painting, where does the inspiration for your works come from?
I started to draw and paint by coincidence. When I was 13 my best friend and I started to attend art lessons at the weekends when my beloved grandma passed away. I became interested in staying on at art school and got through the entrance exams, I knew then that my future was going to be all about art.
I take my inspiration from life without a filter. Often I see an unusual color combination, gesture or form that is calling out to be painted. I want to capture everything that corresponds with my ideas. All of the figures in my artworks carry my vision and opinion, however the real messages are always hidden behind the facade of the colourful paintings.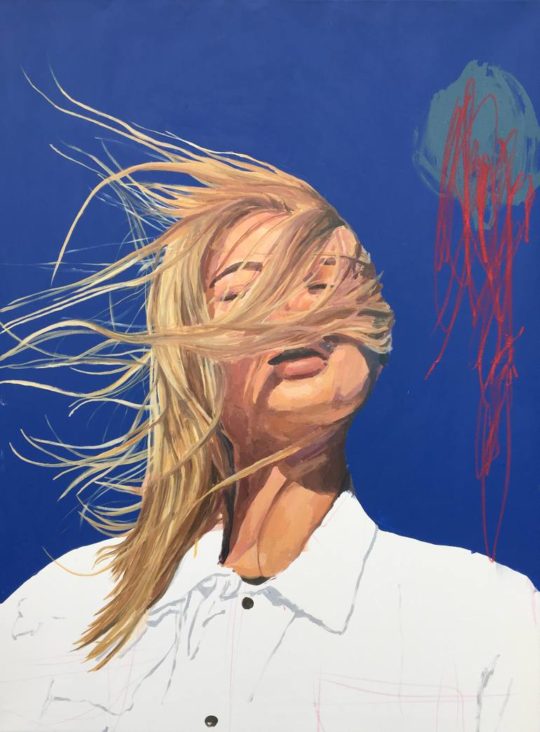 Would you say your artwork looks to send a specific message, if so what is this message?
Every single painting has its own voice and an almost hidden message.
Even though I often paint beautiful faces in harmonious colors, it's something beyond the expression or the gesture. There is always a story happening behind. I don't tell the whole story or always explain what it is that the painting is dedicated to. I begin the sentence for the viewer drawing light on a subject, putting it in a completely different context.  The viewer then becomes a coauthor. The interpretation of the story depends on the experience, the projections and the ideas of the observer. In that way I leave the viewer space to feel, discover, change the context, to think and rethink.
Life is not just in black and white. I see the beauty, the love, the light and prefer to concentrate on that. At first glance my work could be seen just an homage to all of that, however I would like to think that my work makes you think.
How would you say your art practice has changed over time?
In the very beginning the classical academic training from fine arts academies understandably influenced my work.  I am very thankful for that today; back then for quite long time I was desperately trying to run away from it, in order to find myself and my own way of painting. Luckily it happened. I guess after that I became braver with wider brushes, more charcoal contours, huge human bodies and small heads. From then on I was interested in movement as a theme, I began to paint dancers and the heads and the bodies became normal again. Currently I work for a longer time on a single painting than ever before, I use fewer layers in my work and pay more attention to the details.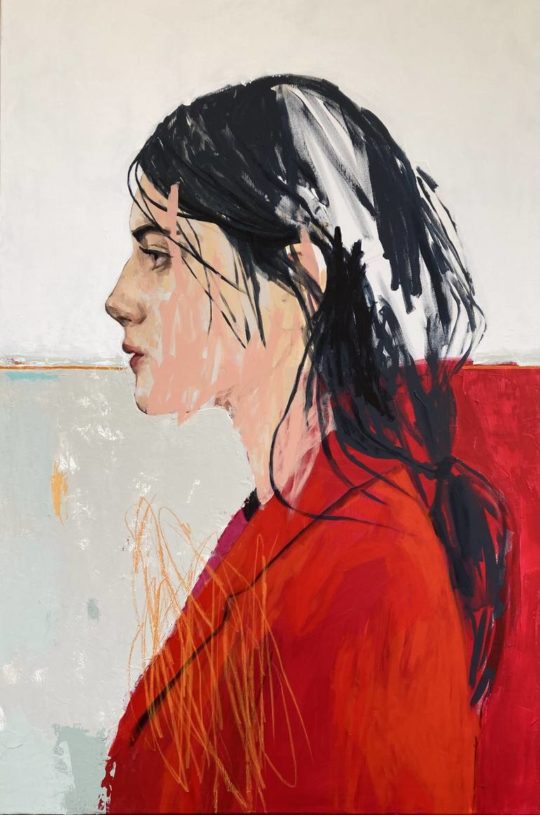 Your artwork focuses on a few key colours for each work, how do you choose your palette?
I begin with few colors that I think I want to keep and that colour palette develops in the process. It could happen that at the beginning of the process I change the colour of an object more than 20 times, and I am still not satisfied. I am constantly searching for a new environment, new inspiring forms or colour combinations which I find in the most unexpected trivial places in my everyday life.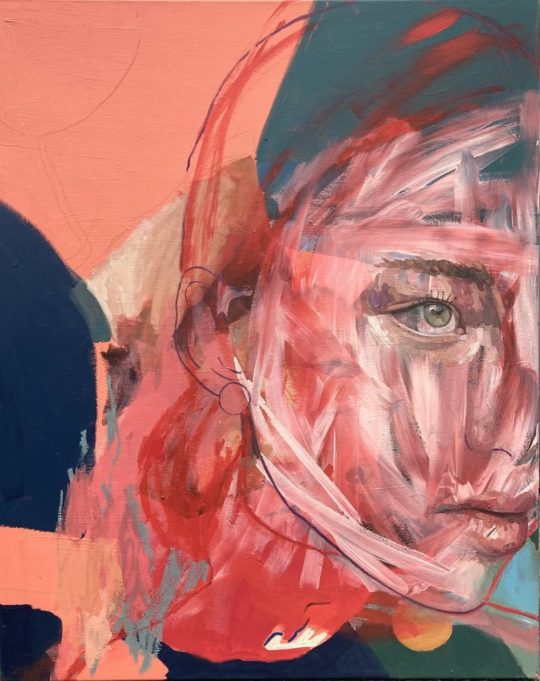 A lot of your work is based around portraiture, what tips would you give to an aspiring portrait artist?
To never give up. Consistency is underestimated.
I think for a young artist is very important to let go of the desire to create to perfection, this is pushed by the advertising and mainstream media. One "imperfect" and unfinished painting could be much more vivid and interesting than a perfect one. Try to paint from the heart, not only to create "beautiful" pieces. Take a risk on the canvas as much as you can.
Join us at our Global Virtual Edition, running from the 8th November until the 29th November 2021. It's free of charge to enter our virtual world, visit hundreds of artist booths as well as featured artists and special features. With over 200 artists to shop and browse there is something for everyone. Click here to enter