New Exhibition: Détail Contemporain
Saatchi Art, in collaboration with Galerie L'Oeil du Prince, is thrilled to present a solo exhibition of Saatchi Art artist Nushka.
Détail Contemporain: New Works by Nushka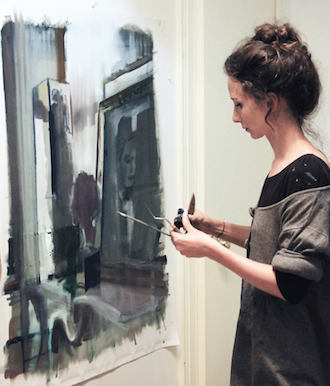 Nushka paints interior scenes and representations of the body that seem to be on the brink of disappearing before the viewer's eyes. In her work, she creates ethereal worlds where the inner life of her subjects is left to our imaginations. Nushka has had several solo shows in France as well as internationally.
The exhibition is on view from May 26 through June 26, 2016 at Galerie L'Oeil du Prince, 30 Rue Cardinet, 75017 Paris, France as well as online at Saatchi Art.