The Other Art Fair x The Hoxton Chicago
The Other Art Fair is delighted to present a preview of  Exhibitors work at The Hoxton, Chicago. Curated by Fair Director Sophie Lucas, the exhibit highlights four female Chicago based artists work in the The Hoxton's gorgeous Fulton Market Location.
"For us (The Other Art Fair) the exhibitor experience isn't just about the four days of the Fair, but providing our incredible artists with exposure and opportunities both in Chicago and Globally before and after the Fair. The Hoxton Hotels are always impeccably curated and we are always delighted to bring in fresh new artists."
The Other Art Fair currently has exhibitors work at three of the Hoxton's locations in London, Williamsburg and Chicago. Click to find a curated selection of artwork from these artists, read on to find out more about their practice. Book tickets now to meet the artist's in person at Revel Fulton Market, September 30- October 3.
Allie Ellis
Allie Ellis is a Chicago-based artist who creates pop art style collages which combine the everyday with the unsuspecting, these collages are fun and playful whilst also presenting as considered and curated. Bright colored contrasting elements make for bold eye-catching artworks, check out more of Allie's work by visiting her profile.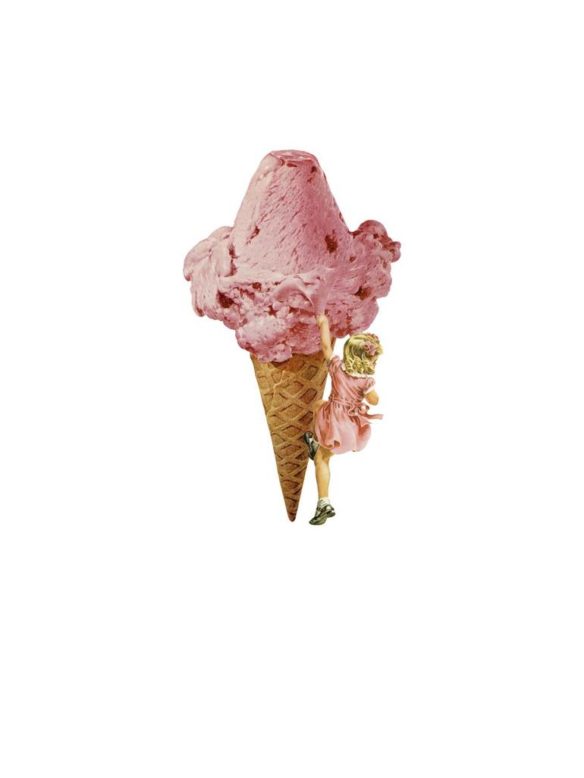 Britni Mara
Britni Mara is a Chicago-based artist working by abstracting mediums to create a sense of expression, dancing between chaos and the controlled movement of paint. Her latest collection of work focuses on the human body as a medium and looks to explore movement and form through photography and paint mediums. Learn more about her work by visiting her profile. 
Yoora Lee
Yoora Lee is a Chicago-based artist who uses a subtle color palette to illustrate a point of view in the modern world by creating works that consider a detailed representation of objects we may otherwise overlook. Her work uses soft colors that work harmoniously with one anther to create a calming and welcoming environment. Click to view more work from Yoora.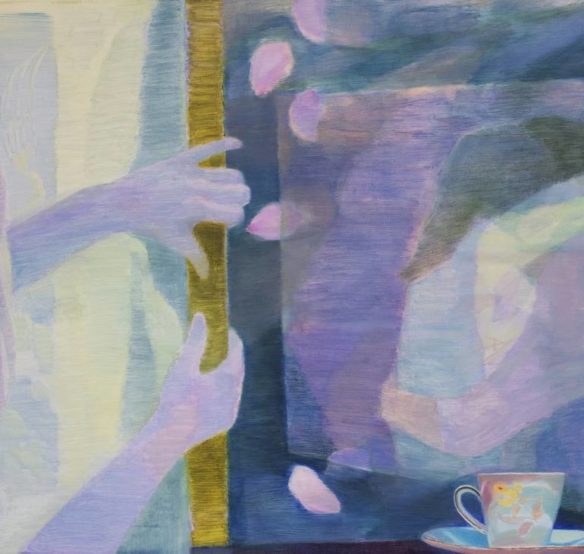 Yvette Kaiser Smith
Yvette Kaiser-Smith is a Chicago-based artist who uses geometry and block shapes to create striking colorful works, recently exploring the combination of digital prints on laser-cut acrylic. Her works are striking and eye catching, the mixture of materials used makes for an inquisitive viewer. See more from Yvette by clicking here.