'Détail Contemporain' Opens in Paris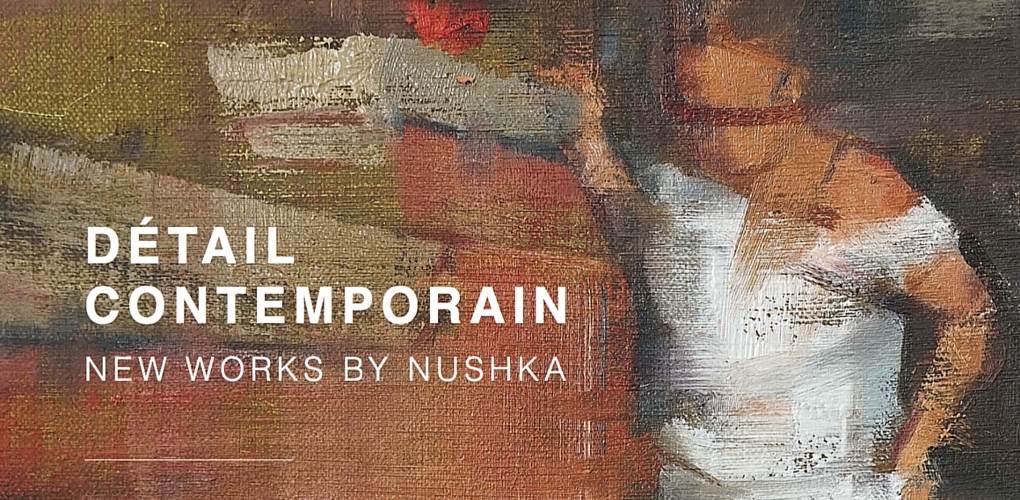 On Thursday, May 26th, we celebrated the opening of Détail Contemporain in style at Paris' Galerie L'Oeil du Prince, along with some of the 17th arrondissement's most ardent art lovers. Featuring 35 new paintings by rising star Nushka, the exhibition drew a crowd of fans eagerly awaiting the debut of her latest works.
Scroll below for photos from the exhibition, our chief curator's thoughts on Nushka's work, and an interview with Nushka that delves into the show's underlying themes.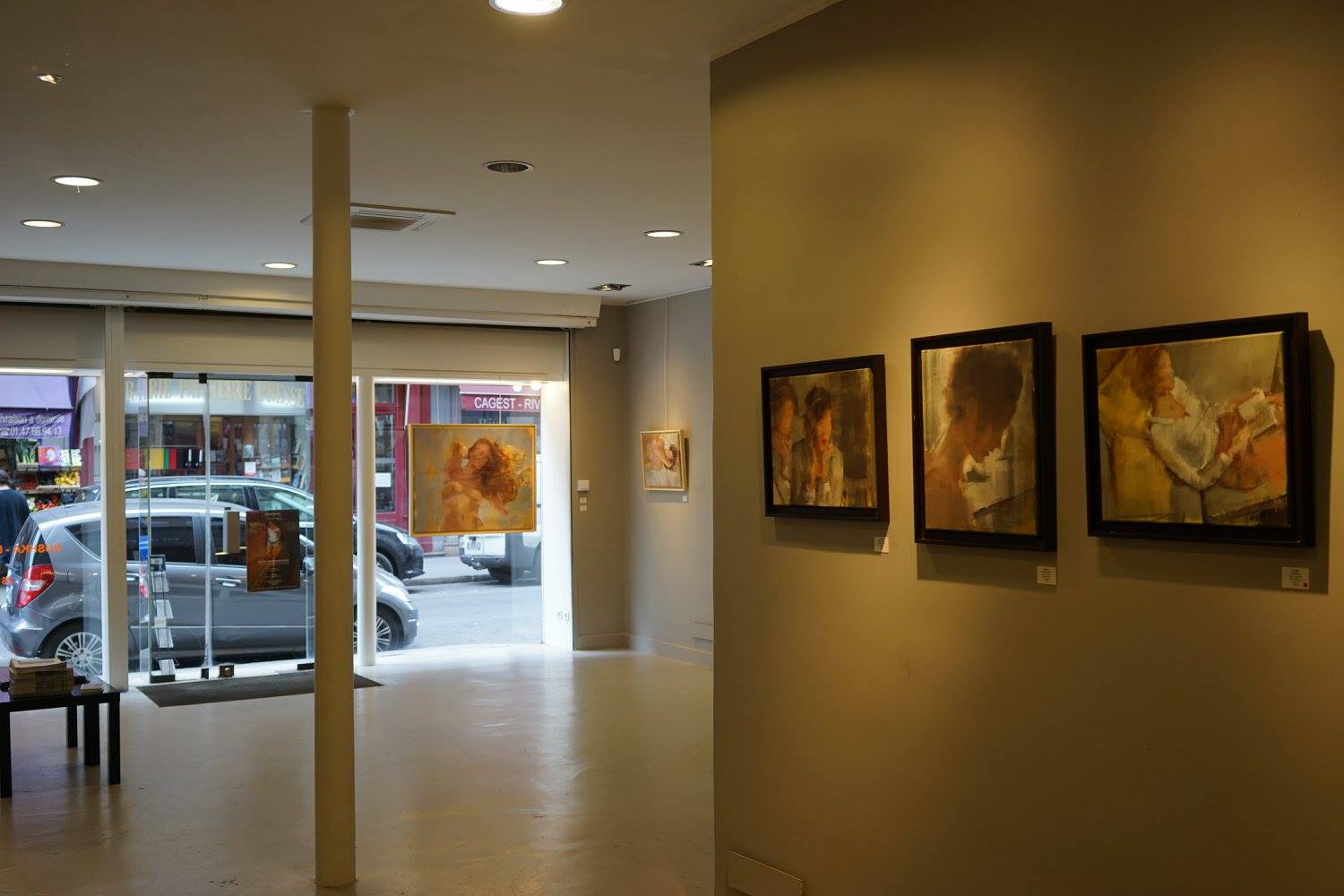 This exhibition, co-presented by Saatchi Art and Galerie L'Oeil du Prince, is part of Saatchi Art's 2016 series of shows highlighting today's most exciting emerging artists from around the world.
Saatchi Art Chief Curator Rebecca Wilson shares her thoughts on Nushka's exceptional work:
'Painting is an opening into another dimension.' Nushka's comment about her own work as an artist seems to capture the experience of looking at all works of art, and the relationship that the viewer has to the work before them.

When I first saw Nushka's work, I, too, felt that I was being transported into another world—the world of an exceptionally talented painter, revealing her craft and skill as she builds up each painting through numerous brushstrokes, but also a world of glamour, elegance and sophistication that is hard to place in time. Nushka has talked about the inspiration of John Singer Sargent and the Impressionists, but at the same time her new paintings are very much of the moment in their acute observations of contemporary women in their daily lives.

We are thrilled to be co-hosting this exhibition with Yann Deshoulières of Galerie L'Oeuil du Prince. It is an honour to be exhibiting Nushka's new paintings and a great pleasure to be working in collaboration with such a wonderful gallery.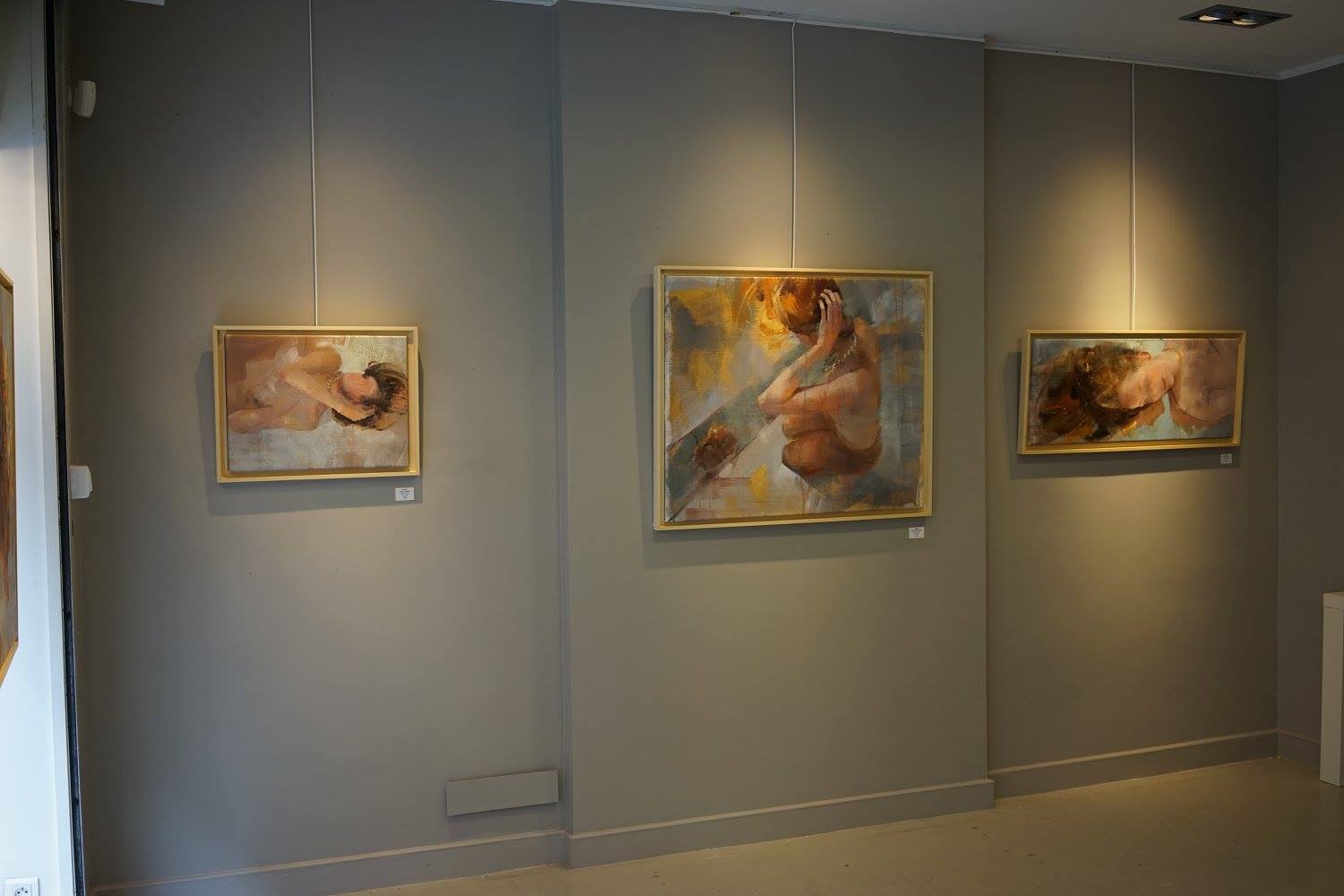 In Détail Contemporain, Nushka explores the dichotomies that characterize the contemporary female experience, investigating the confrontation of Romantic ideals against everyday worries.
Nushka discusses the themes of the show in depth in an interview with Yann Deshoulières:
Yann Deshoulières: Do you remember your first painting? How old were you? What did you paint?
Nushka: I'm not sure it was good enough to be called a painting! It was one of my mentor Maggie Siner's models: a very beautiful woman dressed only in raspberry red panties. I don't even remember my painting, but I do remember the moment! I was 14 years old.
YD: How do you define being an artist?
N: I don't really feel like an artist. More a painter, really. I like the idea that painting is as much craft and technique as art and talent. However, it is more in the eyes of others that I seem an artist.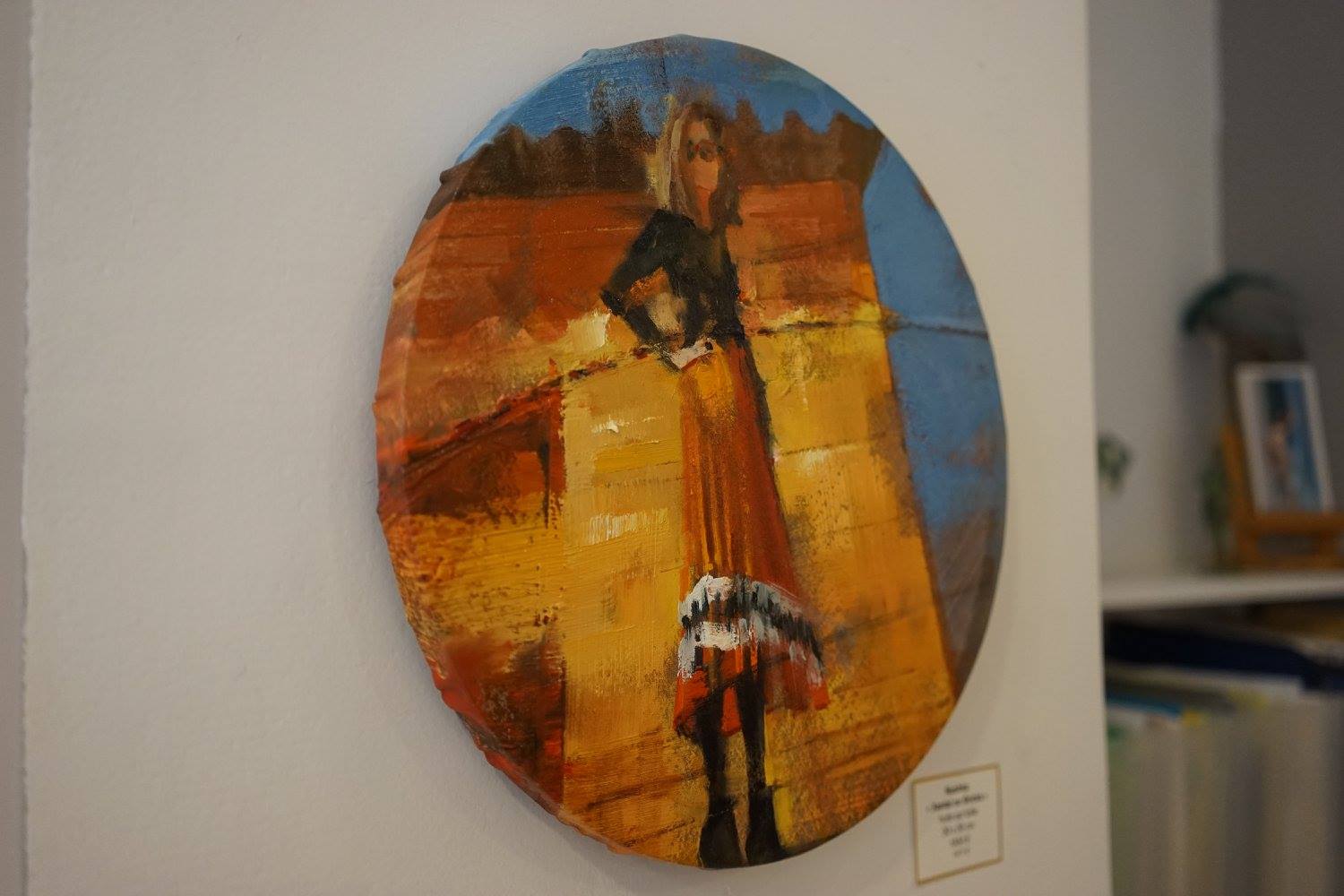 YD: On what principle do you make your paintings?
N: The decomposition of subjects into strokes of color. These are then recomposed according to a structure that's not necessarily the one implied by the lines of the subject. In fact, the subject is more an artifact, an excuse to search for a more abstract composition, the harmony of colors and atmosphere they evoke.
YD: What are your main influences? Do you feel that you belong to any contemporary art movement?
N: My influences are quite diverse: my mentor Maggie Siner had a huge influence on me, of course. So did fashion and all the images of idealized women we live among. I also learned a lot from the observation of Robert Henri, Sargent, Van Dyck and Rembrandt. I don't identify with specific trends but I'm delighted to see figuration coming back on the contemporary art scene.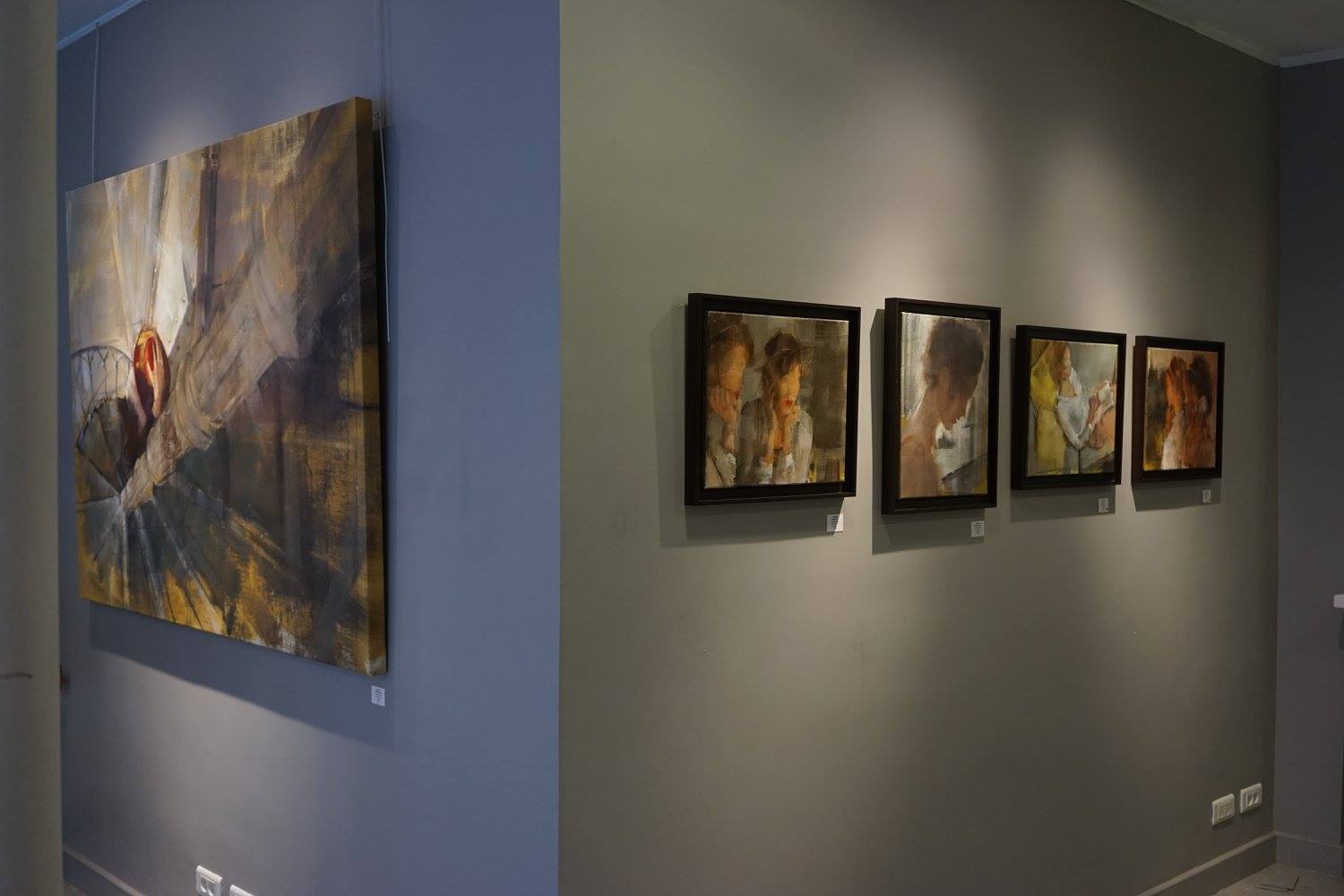 YD: Do you often look at other painters' work? Who are your favorite contemporary painters?
N: Yes, the Internet makes it all the more easy. I discover new artists and paintings every day. I really admire artists like Alex Kanevsky, Adrian Ghenie, Nicola Samori, Michael Borremans… among others.
YD: Aestheticism, beauty and exaltation of reality seem to be very important in your work. Where does it comes from?
N: From the fantasy of perfection! Perfect woman, perfect moment, light, feeling…I like the silly idea that all sorts of perfections could be gathered in a linen rectangle, and safely locked up behind the varnish.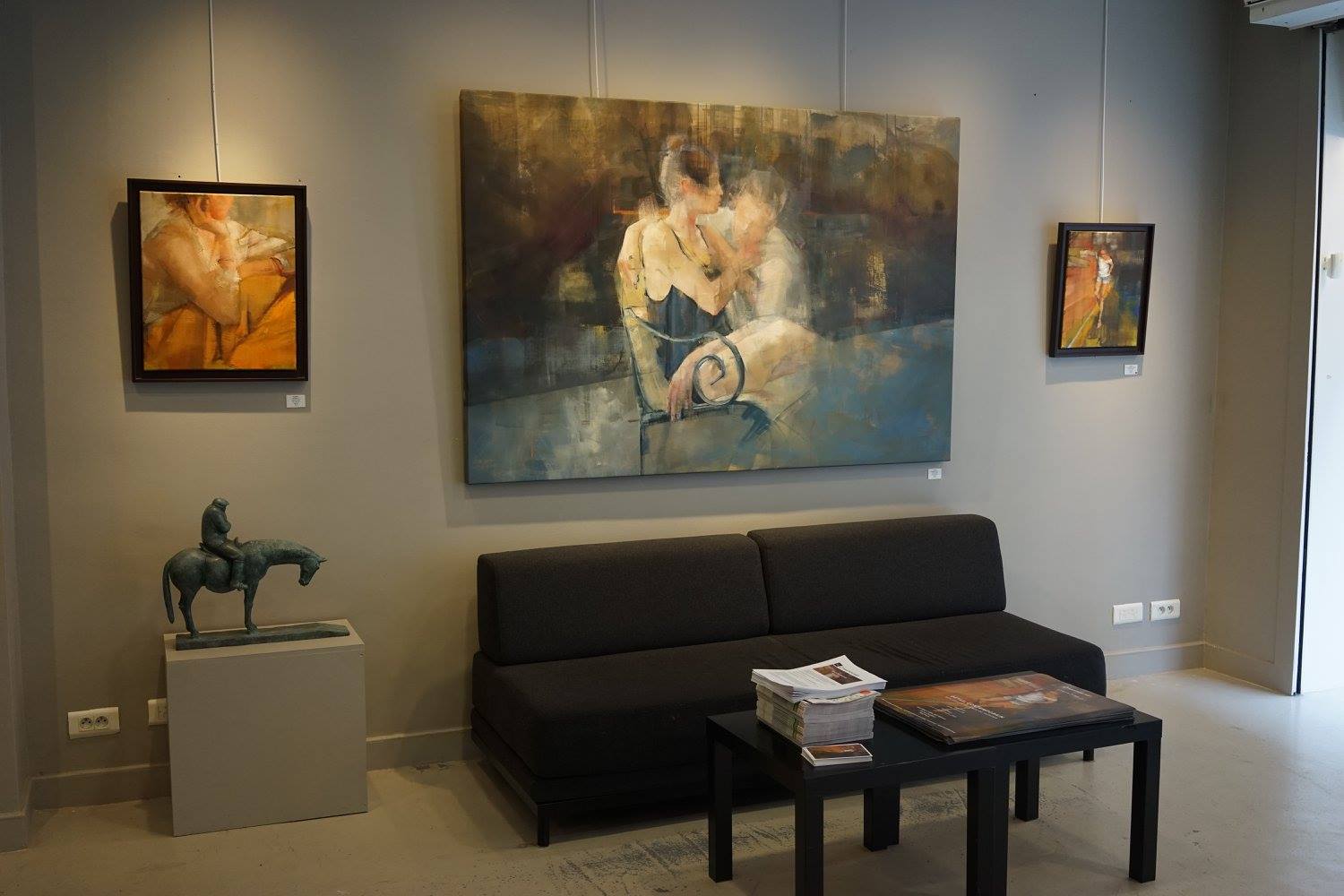 YD: Exploring your body of work, one finds a series of composed scenes and moments suspended in time, all of which share a common search for beauty. You paint a portrait of women that is very idealized. How do you defend the aesthetic of these depictions?
N: I don't feel it needs to be defended! The aesthetic scope of my work is only collateral damage from my research on the interaction of paint as a substance, structure, colors and shapes. The subject is a pretext.
YD: Why are there no faces in your paintings?
N: Faces seem very intrusive to me. For me, a painting is an opening into another dimension, not an intrusion into the space we live in. Moreover, I like everything in my painting to be on the same scale, so the eye is more guided by the overall composition than the face and eyes of the subject, which usually catch one's attention first.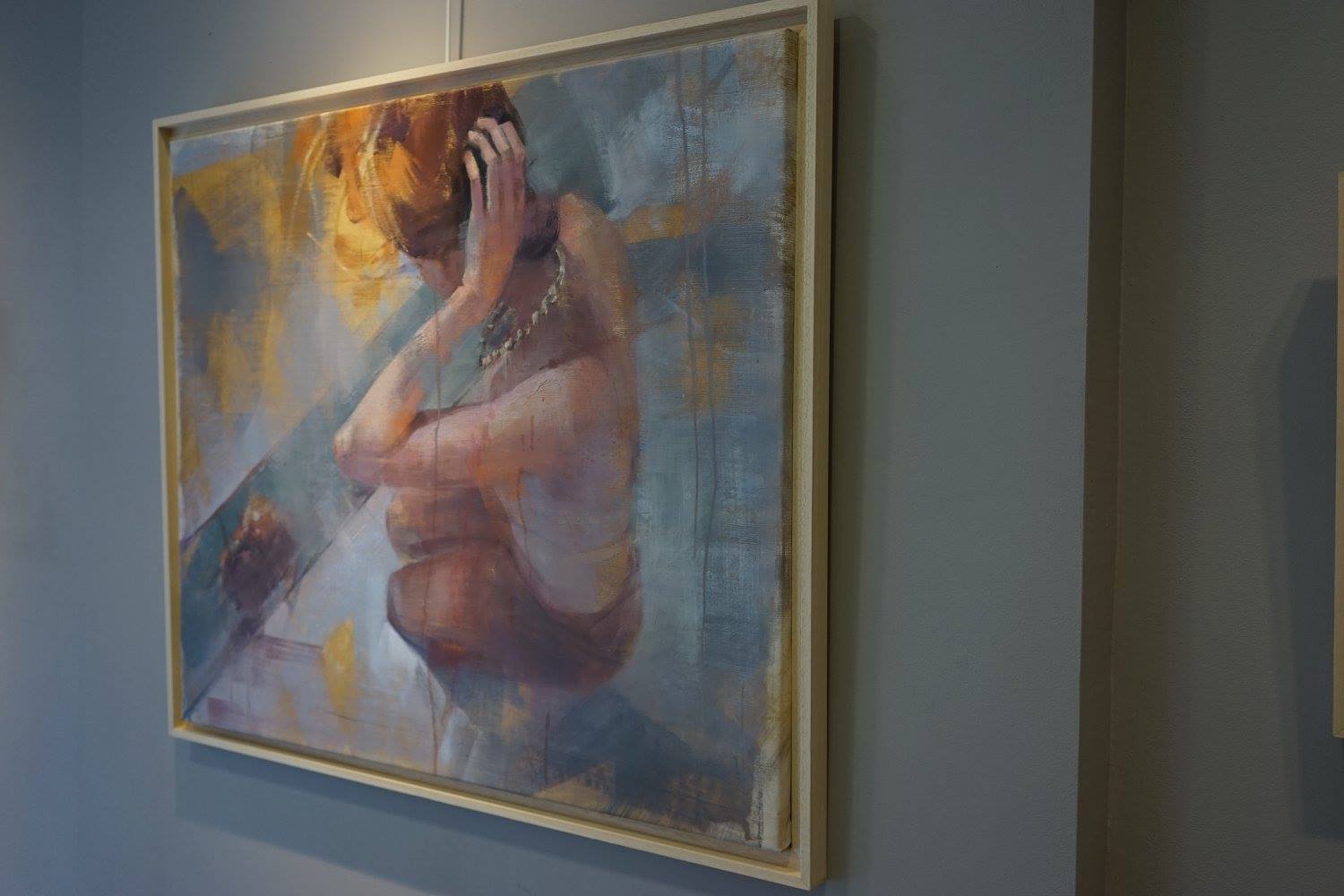 YD: Why do you paint almost exclusively women?
N: The women I paint are more allegories than the girl/woman next door. They are, altogether, a sort of idealized projection of myself, even though I have a hard time confessing to it sometimes.
YD: Painters are often said to be "witnesses of their time." Do you feel that it applies to you?
N: Yes, especially in this series. Indeed, my women are usually timeless at rst glance. I didn't care to hide the contemporary items that crowd our lives: iPhones, trendy sunglasses, shoes, make up… However I do hope the atmosphere remains timeless in spite of the contemporary items.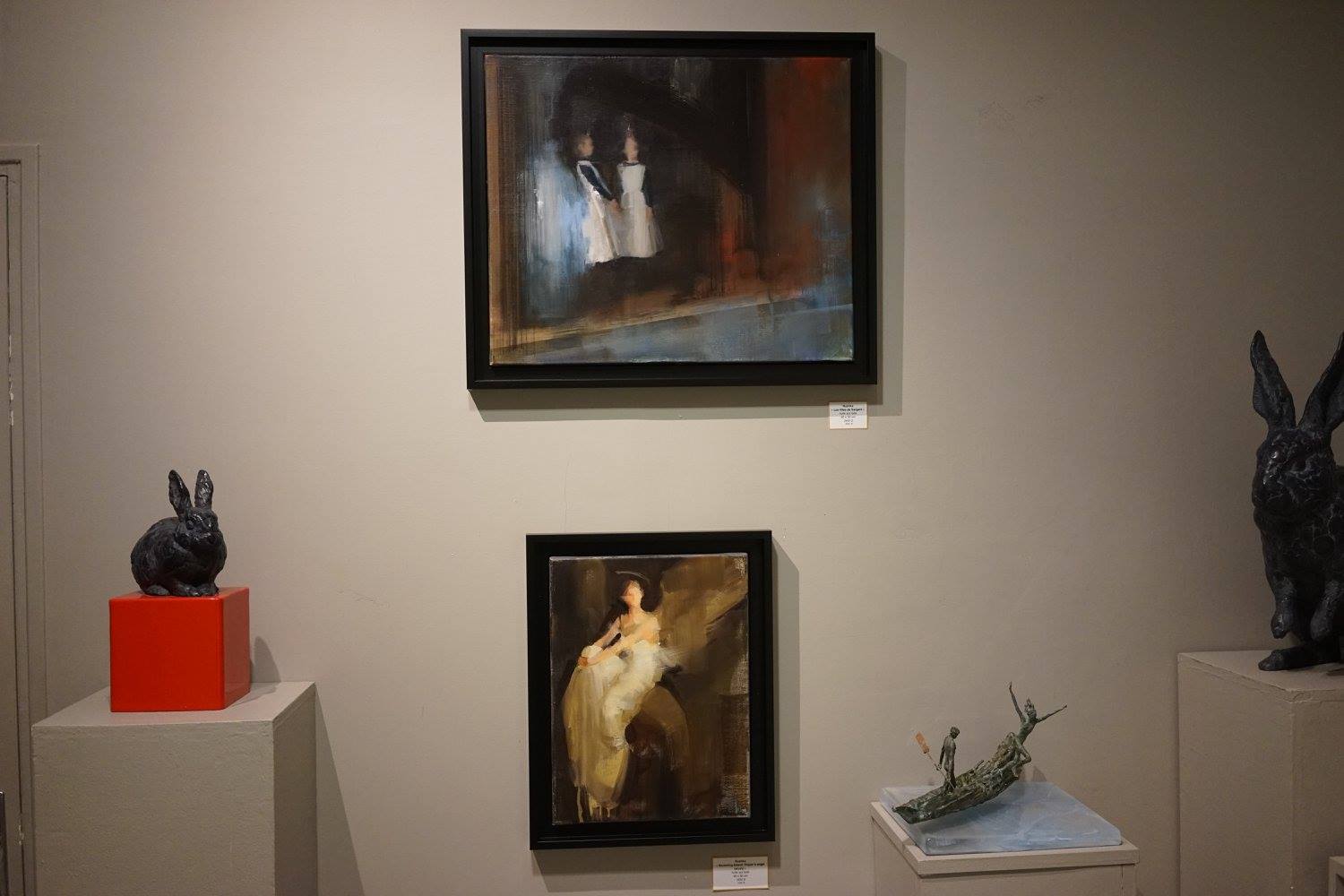 YD: Does narrative play a role in your work? If so, how is the story told in your paintings?
N: To me, the story belongs to the viewer. My paintings are lled with omissions: of sense, shape, context, time references. Sometimes I see them as an "exquisite corpse" game: each person who looks at the painting adds to the whole meaning and changes the scene being played in the painting.
YD: How has your work evolved over the years?
N: I am moving away from representation. The lines are looser, the shapes more blurred. Maybe I will be an abstract painter in a few decades.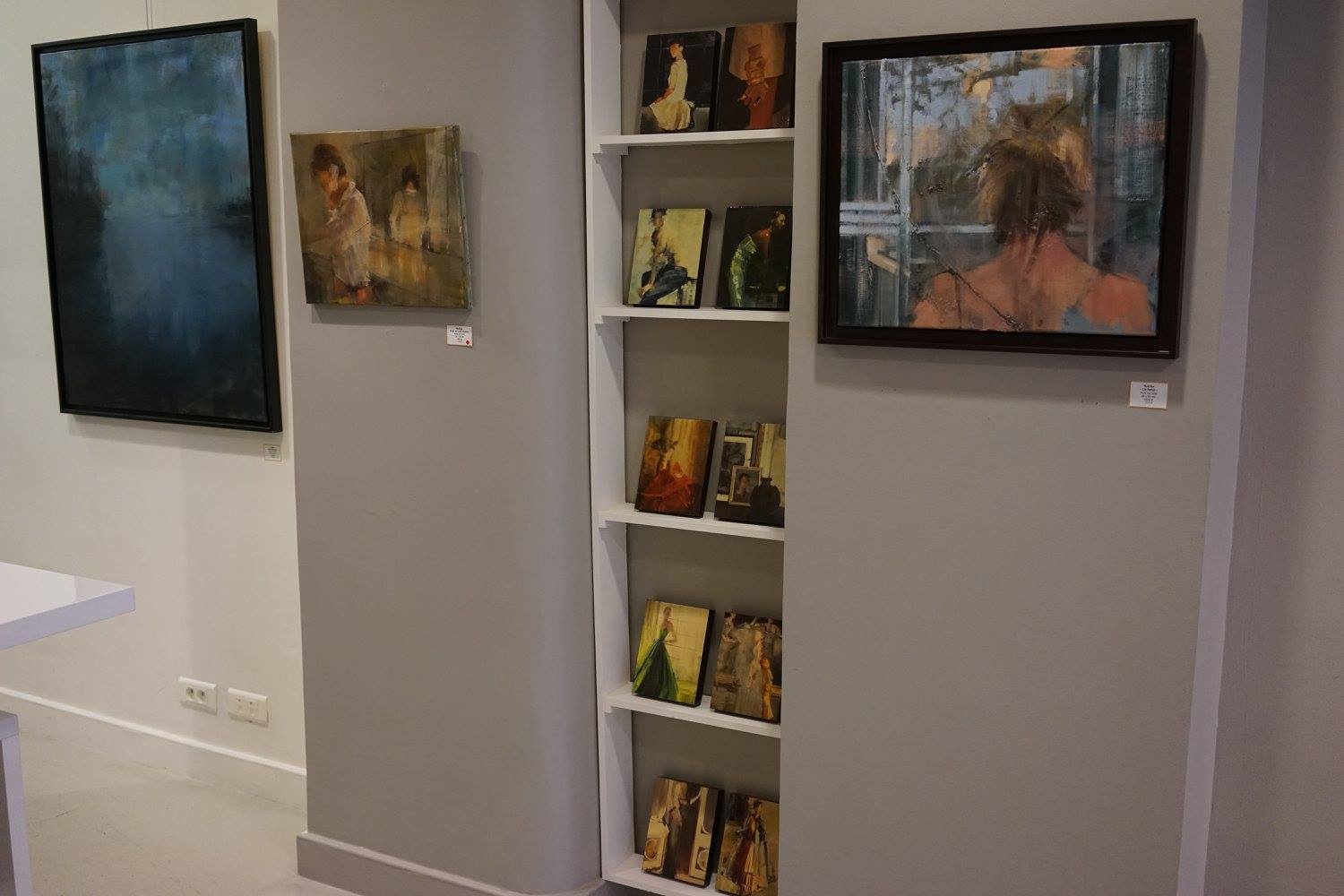 YD: Do your paintings resemble your life?
N: In either case, they look like me! Maybe not strictly, but the atmosphere and universe it evokes.
YD: What are you working on now?
N: I'm working on a film project, as "artistic adviser.'' It's a movie by Laurent Dussaux, adapted from a novel by Régis Descott. It's called Variations Fantômes. There's a castle, ethereal women, ghosts, apparitions…I love it, of course! I don't know anything about movies and it's very exciting. The shooting will be in October 2016.