Rebecca Wilson's 4 Must See Artists at The Other Art Fair Melbourne 2017
This May 4th – 7th, The Other Art Fair, Melbourne will make its debut at Victoria's The Facility to present the very best in emerging artistic talent. Celebrated for its unique visitor experience, the Melbourne Fair's inaugural edition will delight and inspire art lovers with a tightly curated and distinctive program of fair features. Get a taste of what to expect at the fair with these four exhibiting artists, hand-selected by our Chief Curator as standouts she's particularly excited about. Meet them below, and don't forget to Buy your tickets for The Other Art Fair, Melbourne.
Sylvia McEwan
Sylvia McEwan believes color, texture, and mark making are the intrinsic components in all her works on canvas. Through focus on these elements, Sylvia aims to create , "beautiful pictures that sing and lift the ordinary into the extraordinary." Drawing references from Classicism and Cubism, her work seamlessly shifts between the figurative and the abstract. Although Sylvia's work evolves from representational and moves through to the abstract, the work retains the influences and inspirations from which they were conceived. See more artworks by Sylvia McEwan.
Casey Freeman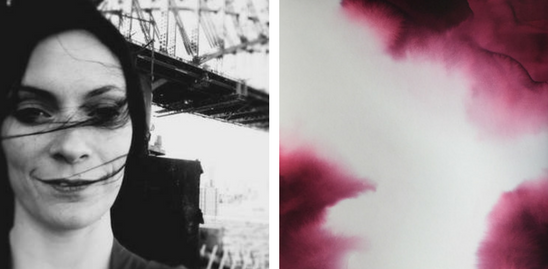 Casey Freeman works to develop paintings that speak to both herself and others about the purity in nature. Part of her process begings before painting, observing and studying natural elements. Casey aims to internalize the uniformity found in an alpine forest, the movement of billowing clouds, and the depth of color in ocean currents. She reaches beyond capturing the image with just a brush, but rather, with a minimal selection of materials, Casey aims to capture the essence, simplicity, and purity of the natural world. See more artworks by Casey Freeman.
Kirsten Jackson
Kirsten Jackson is an Australian abstract artist. She portrays the relationships between color, form and, composition in her bright and bold paintings. Kirsten studied Visual Arts at the Royal Melbourne Institute of Technology before going on to have a successful art career. Internationally, Kirsten has had sold out shows in London and Singapore and has also exhibited her work in Hamburg, Amsterdam, and Stockholm. Using all different types of paint piled in numerous layers, from watercolor to house paint, Kirsten says that, "the challenges of composition and palette are paramount when working in abstraction." See more artworks by Kirsten Jackson. 
Caroline Collom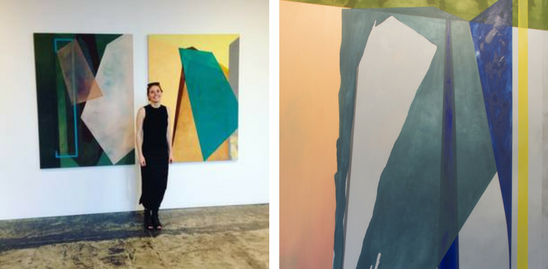 Caroline Collom is a British artist based in Sydney, Australia. Collom's paintings hope to expose an inward and outward trajectory of multiple forms through intersecting planes, which reveal subtle differences in the illusion of depth. This effect engages physical interaction as the viewer moves in and out of the work to look for the detail. Collom creates a space that holds and dominates the room through the means of color, line, and shape. See more artworks by Caroline Collom.