Fair Director's Pick: Nick Compton
The Game Changers. The Rule Breakers. The Innovators. Discover some of the fantastic emerging talent showcasing their work at The Other Art Fair.
Cricket fans amongst you may recognise our latest London Fair Director's Pick… England cricketer Nick Compton is The Other Art Fair Online Studios' newest artist, and he is as talented with a camera as he is with a bat. Nick is a native South-African, returning to his home continent to capture a stunning portfolio of people, animals and landscapes. For his first drop, Nick releases a bold series shot on his travels to Cuba. Discover more about Nick's process in this exclusive CANVAS interview…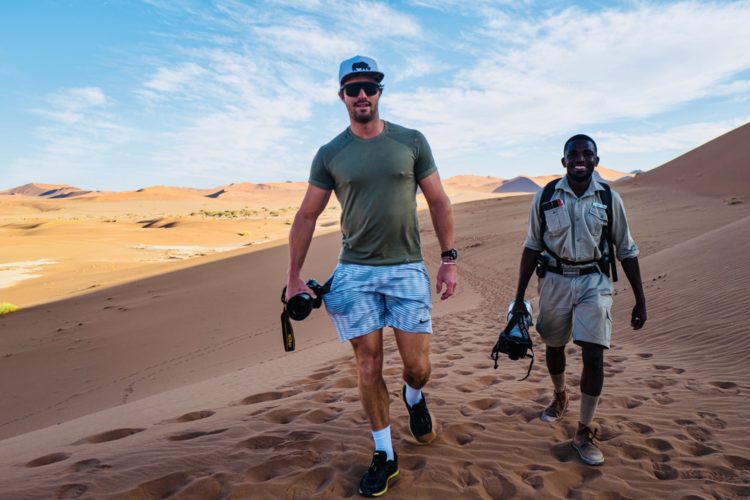 Tell us a little bit about yourself and your creative practice. How did you come to balance your competitive sporting career with a love for photography?
I was born and raised in Durban, South Africa and spent my formative years in some of South Africas great game reserves and experiencing much of the countries rich cultural diversity. My mum is an Artist and my dad was a Wildlife TV Presenter and Journalist which meant that Visual Arts and Photography were very much apart of my early interests. My dad has always had a way of connecting with people, finding that smile, that ability to bring people out of themselves and he taught me how to engage with people from all walks of life. Those have been important values for me especially when you consider South Africa's complicated political background. It's an incredible country with sport being my primary focus and ambition from a young age. I had a famous grandfather in Denis Compton, who transcended his sports playing cricket for England and football for Arsenal. It's a sporting heritage I am very proud of but I had my own ambition and was desperate to emulate some of my heroes growing up. Photography formed a part of my travels and was a way of escaping some of the pressures of international cricket. Wandering the streets of India, Sri Lanka and the other countries I traveled with cricket gave a chance to really experience the countries we played in. I wanted to get out of the hotels and meet the everyday person in the street. I'm excited about pushing the limits of photography and hope that emotion, spirit and connection are conveyed in my images.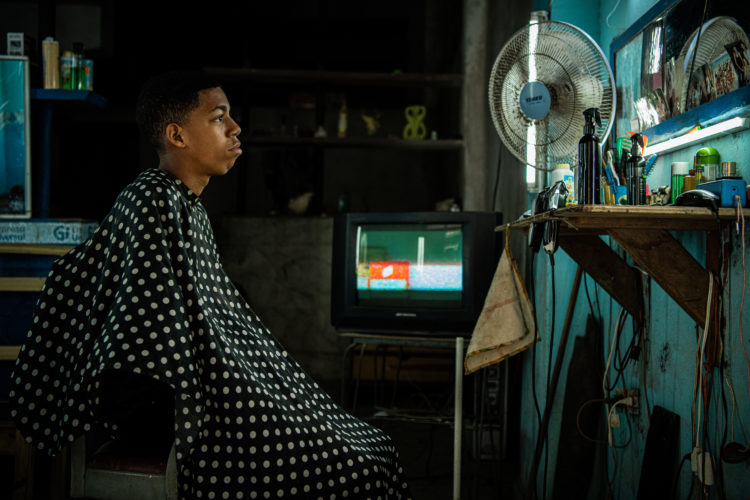 Your journey as an athlete has taken you around the world, exposing you to new cultures and people. What is it about these cultures that enthused you to capture them on camera?
The rich colours, textures and cultures of places like Asia are something one has to experience to know what I mean. There is a photograph everywhere if you look hard enough and I particularly love going to places that tourists don't. It sounds cliched but finding that connection to a place often comes from going to places most don't – that where you find the real! I also think the faces and the lines you find on their face can tell such a rich story.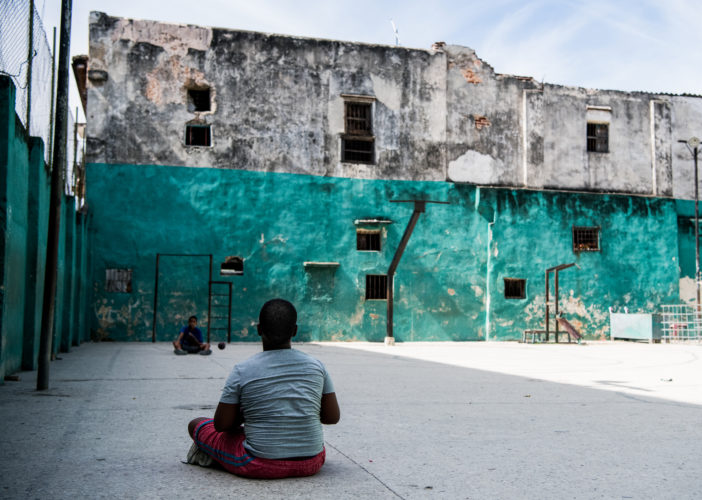 Do you remember your first experience with a camera, and if so can you tell us a little about it? What is it about the medium you love the most?
My first experience with a camera includes memories of my father and times together exploring rural pastures and South Africas expanse of incredible landscapes and game reserves near my home of Durban, South Africa.
I think for me the medium of photography is so appealing because I am able to capture immediate moments of human connection and experience all across the world. There is something richly satisfying in capturing a rare interaction of emotion or local custom – across both the human and animal kingdom – which can then be held in an image for a lifetime. Technically I also love exploring the various mediums of photography, exposures and cameras and pushing forward my knowledge in the new technologies at play.
How do you choose your subjects in your portraiture work? Do you build a rapport with the subjects prior to capturing them or is it more of a natural process?
I allow my eye to guide me. There are no rules, none whatsoever.. that freedom lifts me, inspires me and I let my instincts and eye guide me. If I see something I go for it and its that will to capture what I see and make it happen. Often I will try and get the shower first if I'm on the go but the greatest pleasure is building a relationship of sorts with that person so when I look back I know his smile or look was genuine.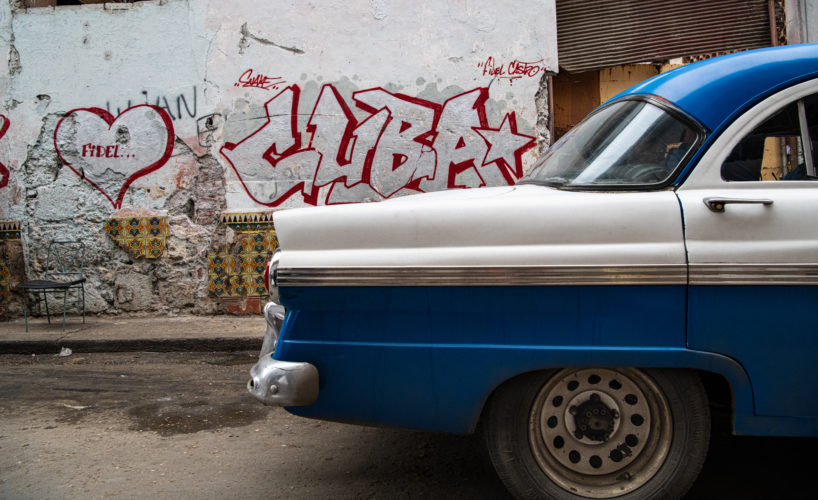 Having grown up in South Africa, your appreciation for wildlife is evident in your artwork. What has been the most memorable experience of photographing wild animals in your creative career?
I was taken by David Yarrow to Alaska to photograph the grizzly bears. Ive spent a lifetime in South Africas game parks sitting in a car photographing from there but being dropped off in the middle of Alaskas nowhere with nothing more than a long lens over the shoulder was different. When you are on ground zero with a wild animal there is something that makes you feel exposed and vulnerable like nothing else. David has found a niche and is an unbelievable marketer. His shots and ability to convey the animal from the ground up, gives you a feeling of the enormity and size of these creatures. \I learnt to get close to them and use shorter lenses and use my athletic ability to get close (a little too close at time I just add) but it made me feel alive. Standing in Raging Alaskan rivers up to my chest while I had bears running at me in search for ripe Salmon was breathtaking. I loved it. That was special.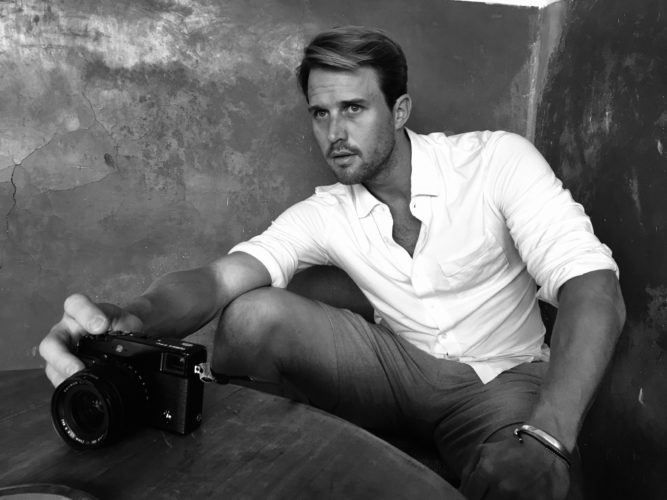 Finally, what have you been working on lately and has the past year of uncertainty and lockdowns inspired any new projects?
The transition from being a professional sportsman to a photographer has been a tough one. To be able to throw myself from the physical sport into a new passion has been challenging and exhilarating in equal measure. I find photography and losing yourself in the creative process incredibly mindful. It's been a way to lose my thoughts and heal from a career where I had eleven operations and was dropped twice from the England team. These were tough deeply emotionally hard times. I have a sister who is paralysed from the waist down through a long history of drug abuse and I've seen from afar what damage it can cause to a family. I've used my own drive and focus to push through these challenges and I see photography as another opportunity to express oneself. Photography was always a passion for me in the background, so to be able to explore it in more depth has been a real privilege and I'm excited to see how this chapter plays out.
I am really excited in the immediate to be working on some great UK and international arts and cultural projects. In the UK, I'm really excited to be able to explore relationships with new collectors and help them on their journey in the photography world. I have some exciting gallery opportunities in planning for 2021 and in Chicago I am part of a group show called 'Humanities' in Hilton Azmus Contemporary Fine art, alongside fantastic contemporaries whom I admire including: David Yarrow and Paul Nicklen.