Meet Ele Pack – Saatchi Art 2018 Spring Catalog Artist
We're thrilled to present to you Saatchi Art artist Ele Pack. Several of her works are featured in our 2018 Spring Catalog, but there is so much more for you to discover within her portfolio. Read on to learn more about Ele and follow the link to browse more of her artworks.
English artist Ele Pack refers to her dreamlike paintings as 'visual poems,' and notably works within a soft color palette of greys, blues, pinks, golds, and purples. Using a range of textures and  materials–including paint, pencil, fabric, collage, spray paint, glitter, and metallics–she delicately layers paint and collage elements on top of one another to gracefully build up the pictorial space. "My recent work has taken inspiration from the ocean, nature, and the natural world," she says. "I seek to make images that have a feeling of light and space, the landscape and the sea, without being a literal representation."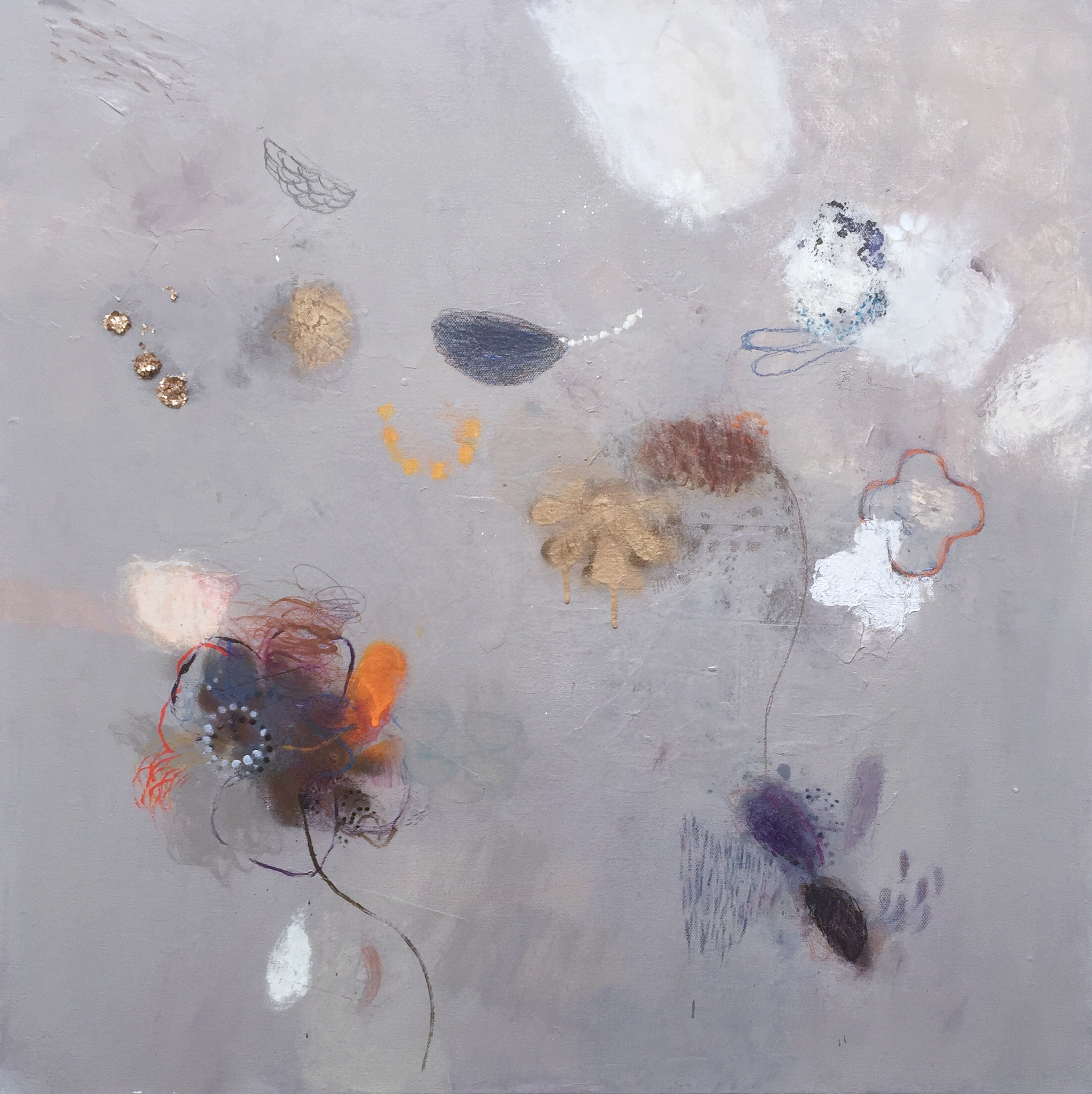 (Image: Paper Moon by Ele Pack)
"I believe that visual language has a potent power, like music or literature. It has the power to lift, communicate and transform." – Ele Pack. 
Ele graduated from the Loughborough College of Art and currently lives and works in Brighton, UK. Her works can be found in private collections internationally, and she has had many exhibitions in the UK, the US, Germany, and Sweden. Ele was featured in Saatchi Art's Inside the Studio series in 2014.
SaveSave
SaveSave
SaveSave