Evening Standard Prize Shortlist Includes 4 Saatchi Art Artists
The first ever Evening Standard Contemporary Art Prize will be awarded on October 26 to an emerging artist in London from the recently announced shortlist, four of whom are Saatchi Art artists. For this particular prize, artists were asked to submit a work with the word "London" as their brief. Discover the four Saatchi Art artists selected, the particular work that's under consideration, and their portfolio of works on Saatchi Art below:
---
Katherine Lubar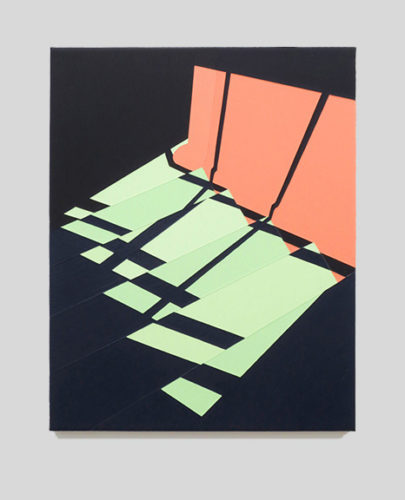 Describing her work, Katherine states:
Growing up in Texas, I became fascinated by the strong light there and subsequently almost all my work takes as its subject light patterns and shadows. As my work has progressed, it has become more minimal and abstract; however everything I paint is based on a light pattern or shadow I have seen somewhere.
---
Robert Adam
When describing his works, Robert states:
The objective of my style of painting is to distort reality and time in an allegorical theme presenting the subject matter in a comprehensive fashion that the viewer may absorb logically. 
---
Fabienne Jenny Jacquet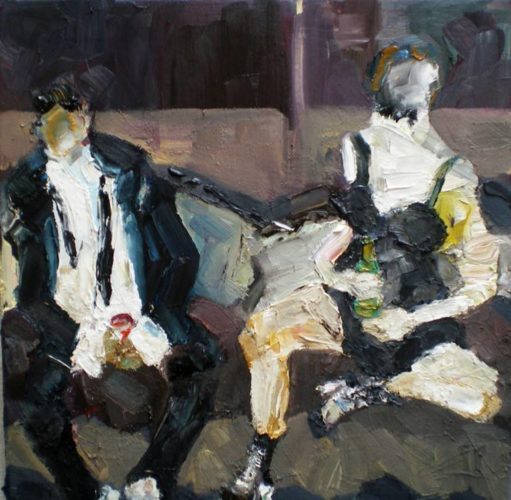 With her works, artist Fabienne creates dark, surreal pictorial space with a humorous side. The rhythm of marks, the thickness of layers and the fluidity of the paint are used to build compositions where fragility and strength cohabit side by side. Her paintings are often the results of 'happy accidents' and one step away from collapsing into nothingness, giving the viewer just enough clues as to what is happening on the canvas (or paper) to allow the work to retain a sense a mystery. 
---
Doreen Fletcher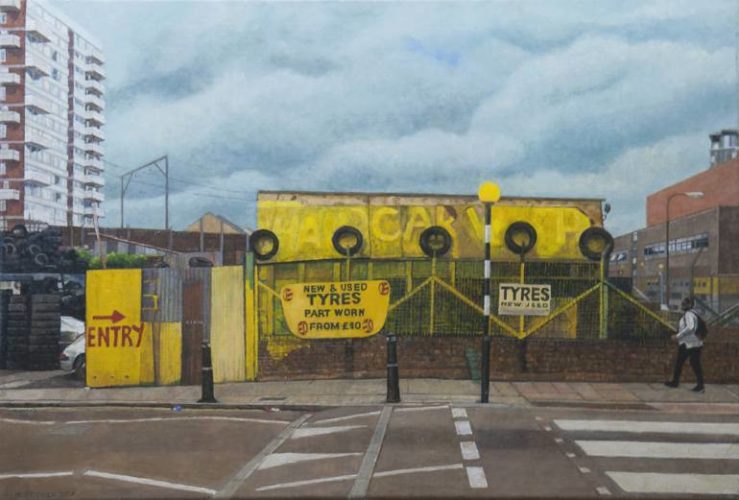 When describing her works and sources for inspiration, Doreen states:
Since I was a teenager I have been committed to drawing and painting what might be termed, 'the almost gone'. I have always shown concern for my immediate external environment and the traces left by people on the surface of things, in city and landscape, urban and rural. Be it the changing use of buildings, the crumbling of dry stone walls, abandoned terraces and disused barns, faded shop signs, dilapidated street furniture or graffiti, they are all the stuff of my pictures, to be recorded before being swept away.
---
Interested in discovering other works from the artists above? Check out our Evening Standard Prize collection: