Collector Favorites: Bestselling Artists of September
Ever wondered what other people are buying for their personal art collections? Though your tastes may differ, seeing what others are purchasing can help you discover new artists whose works you might not otherwise have considered.
Below, meet 5 artists who have proven to be popular favorites with our collectors. For more ideas, browse our recently sold works and contact our curators who can help you find similar works in your budget.
Elyce Abrams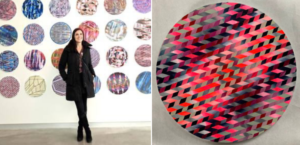 Elyce Abram's hard-edge paintings are rooted in the artist's exploration of polarizing emotions, which she then transfers to the canvas, giving new and heightened meaning to her colors and compositions. Though nonrepresentational, Elyce's paintings spur a visceral reaction with their energy and intensity. Elyce holds a BFA in painting from the School of the Museum of Fine Arts, Boston, and an MFA from the University of the Arts in Philadelphia, where she continues to live and work. She has exhibited her work at Blank Space Gallery in Chelsea, New York City; Spring Break Art Fair in New York City; and CONTEXT Art Fair in Miami. See more of Elyce's work here.
Heidi Lanino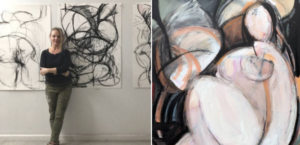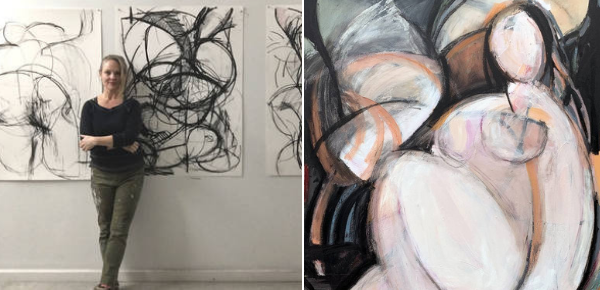 Heidi Lanino masterfully combines the figurative and the abstract with expressive mark making and distinct geometric forms. Working across mediums and materials, Heidi explores the notion of beauty, particularly in terms of the female form, with a strong reverence for art history and craftsmanship. Heidi earned her BFA, with honors, from the Pratt Institute in Brooklyn, New York, and now lives and works in Tuxedo Park. Heidi has exhibited her work in numerous exhibitions at galleries and institutions including Storm King Art Center in New Windsor, New York; the Gibbes Museum in Charleston, South Carolina; A.I.R Gallery in Brooklyn, New York; and The Other Art Fair in Brooklyn. See more of Heidi's work here. 
Maurice Sapiro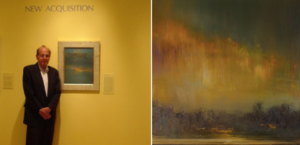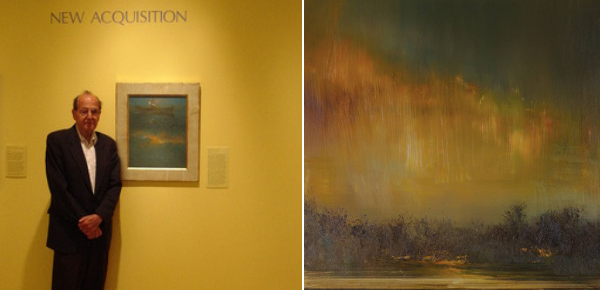 Fans of the Hudson River School or J.M.W Turner will delight in Maurice Sapiro's modern, abstracted approach to romantic landscapes. Born in New Jersey and based in Connecticut, Maurice Sapiro takes inspiration from the rich landscapes of New England, capturing the delicate qualities of natural light with ease, particularly those subtle, imperceptible shifts at dusk and dawn, and the suspension of light in mist and clouds. With a painting career spanning over six decades, Maurice has exhibited his works regularly, including at the National Academy of Design and the Forum Gallery in New York City. His work is held in the permanent collection of the New Britain Museum of American Art, as well as in collections across Europe, the US, and East Asia. See more of Maurice's work here. 
Srishti Rana Menon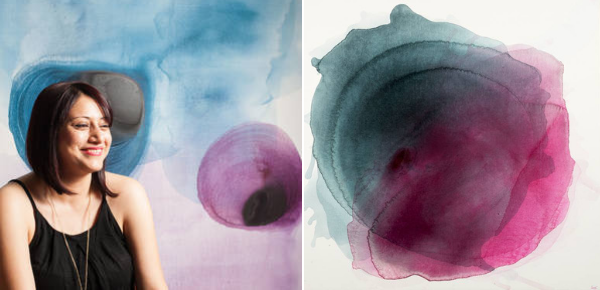 With soothing watercolor palettes, Srishti Rana Menon's soft color field paintings gesture towards the oneness, vastness, and boundlessness of the cosmos. Her confident washes of color ease the viewer into a calming, meditative state. Born in New Delhi and now based in Gurgaon, India, Srishti studied textile design at the National Institute of Design in Ahmedabad before taking Masters level courses at the Winchester School of Art in Southampton, UK. Srishti was a 2010 recipient of the ProHelvetia Swiss Arts council Residency. Although she focuses exclusively on painting in her fine art practice, she continues to teach textile design at the National Institute of Design and Ansal University in Delhi. See more of Srishti's work here.
Taylor Smith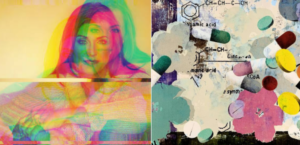 Taylor Smith combines silkscreen printing with analog film photography to create dizzying, iconoclastic illustrations of modern life. Juxtaposing such weighty issues as gun violence and the pharmaceutical industry with pop icons and luxury brand logos, Taylor's works both entice and challenge their audience. Based in Indianapolis, Taylor earned her BA at Indiana University, Bloomington, before going on to study art at Akademie der Bildenden Künste in Berlin and Nürnberg, Germany. She has exhibited her work at the Biennale Internazionale dell'Arte Contemporanea in Florence, Italy; Superfine! Art Fair in Miami; and The Other Art Fair in Dallas and Chicago. See more of Taylor's work here. 
Love reading about all things art? You can have articles from Canvas, curated collections, and stories about emerging artists delivered straight to your inbox. Sign up for the Saatchi Art Newsletter.