Collector Favorites: Bestselling Artists of November
Ever wondered what other people are buying for their personal art collections? Though your tastes may differ, seeing what others are purchasing can help you discover new artists whose works you might not otherwise have considered. Below, meet 5 artists who have proven to be popular favorites with our collectors.
For more ideas, browse our recently sold works and contact our curators who can help you find similar works in your budget.
Lisa Krannichfield

Questioning tradition and societal norms, Lisa Krannichfield's portrayal of women breaks with the traditional depiction of the female subject throughout the history of art. Born in Little Rock Arkansas to a family of Chinese heritage, the intermixing of tradition and culture in her everyday life continues to inform her practice today. Her works use traditional Chinese inks in ann untraditional manner, often mixing with unconventional materials to produce fresh and unexpected works. In 2018, Krannichfeld won the Grand Award in the 60th Annual Delta Exhibition at the Arkansas Arts Center, and exhibited at the Coagula Curatorial Gallery in Los Angeles. She was named "One to Watch" by Saatchi Art, and a "Woman to Watch" in Soiree Magazine. Her work has been featured in Anthropologie, and can be found in private collections around the world. See more of Lisa's works here.
Ángel Moyano Rivas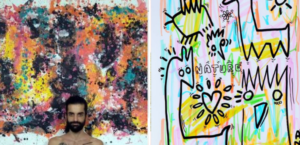 Self taught painter Ángel Moyano Rivas studied sculpture and ceramics before transitioning his work into two dimensions. Born and raised in Spain, his Córdoba studio practice is dedicated to creating harmonious and uplifting visuals that convey a deep respect of nature, using expressive paint strokes and a bright color palette on an enormous scale. With no less than 11 acquisitions this past month alone, Ángel's works are held in private and corporate collections across the US, Italy, Singapore, Denmark, Australia, Belgium, Hungary, Canada, Ireland, Peru, Sweden, Spain, and Germany. See more of Angél's works here.
Tawny Chatmon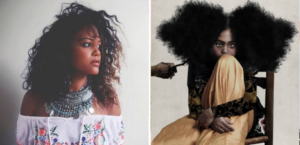 Global citizen and artist Tawny Chatmon celebrates the beauty of black childhood, creating images inspired by Renaissance, Pre-Raphaelite, and Vienna Secession movements. Working primarily in photography, while exploring many mediums, she reworks her images through digital and collage techniques. Tawny was featured in Saatchi Art's One to Watch series for top emerging international talent, and she participated in the Art of Blackness exhibition in Chicago, which highlights the best of African-American art and design. Her works have been featured in publications including Afropunk and Vice, and have been acquired by notable collectors including Alicia Keys. See more of Tawny's works here.
Zeren Badar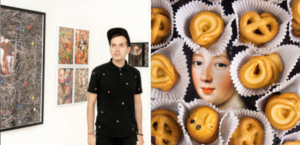 Turkish artist Zeren Badar creates graphic compositions by pairing old masters' portraits with everyday household objects. Using strong shadows and layering, Zeren's photographs have a three dimensional quality which breathes fresh life into the styles of portraiture and still life. Zeren has been actively exhibiting in New York and across the US, and his work has been featured in publications including Neon, Nakid and Marie Claire Magazine, and by SF MOMA. A collector favorite, his works are held in private collections throughout the United States. See more of Zeren's works here.
Julia Pinkham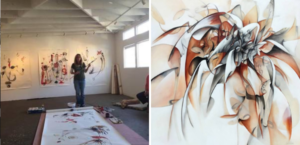 Abstract artist Julia Pinkham employs the techniques of the early surrealists to explore a fascination with organic form and the natural world. Automatism dominating her painting practice, her compositions strike a balance between spontaneity and deliberate action. Julia's paintings have been shown up and down the California coast, in solo, group and juried exhibitions. Her works are held in the permanent collection of The Carnegie Art Museum, and have been acquired by collectors in the US, Australia and Canada. See more of Julia's works here.
Love reading about all things art? You can have articles from Canvas, curated collections, and stories about emerging artists delivered straight to your inbox. Sign up for the Saatchi Art Newsletter.