How to Experience Art like a Local in LA
This fall we're serving you the most delicious 10th edition of The Other Art Fair Los Angeles. Alas – although it's coming in hot, we're still in the kitchen cooking! So, while we're busy preparing you a feast of art and culture at the Barker Hangar, we've asked industry experts to share LA's best hidden gems to keep you entertained.
If you're looking for the perfect 'arty day out' in Los Angeles (with a few restaurant recommendations peppered in for the foodies), our Selection Committee has your go-to guide. It's time to get lost in the magic of Los Angeles.
(above: Alan Powdrill – Volleyball LA)
Describe your ideal 'arty day out' in LA. What spots do you like to go to get your art fix?
Faye Orlove, Founder of Junior High LA "I love to visit the Museum of Neon Art, eat lunch at the Cheesecake Factory, and then walk down to Junior High for whatever fun thing is going on. I'm not really a night person, so I love early afternoon outings. My favorite days though, are when I can watch Vanderpump Rules at home and work on my own drawings!"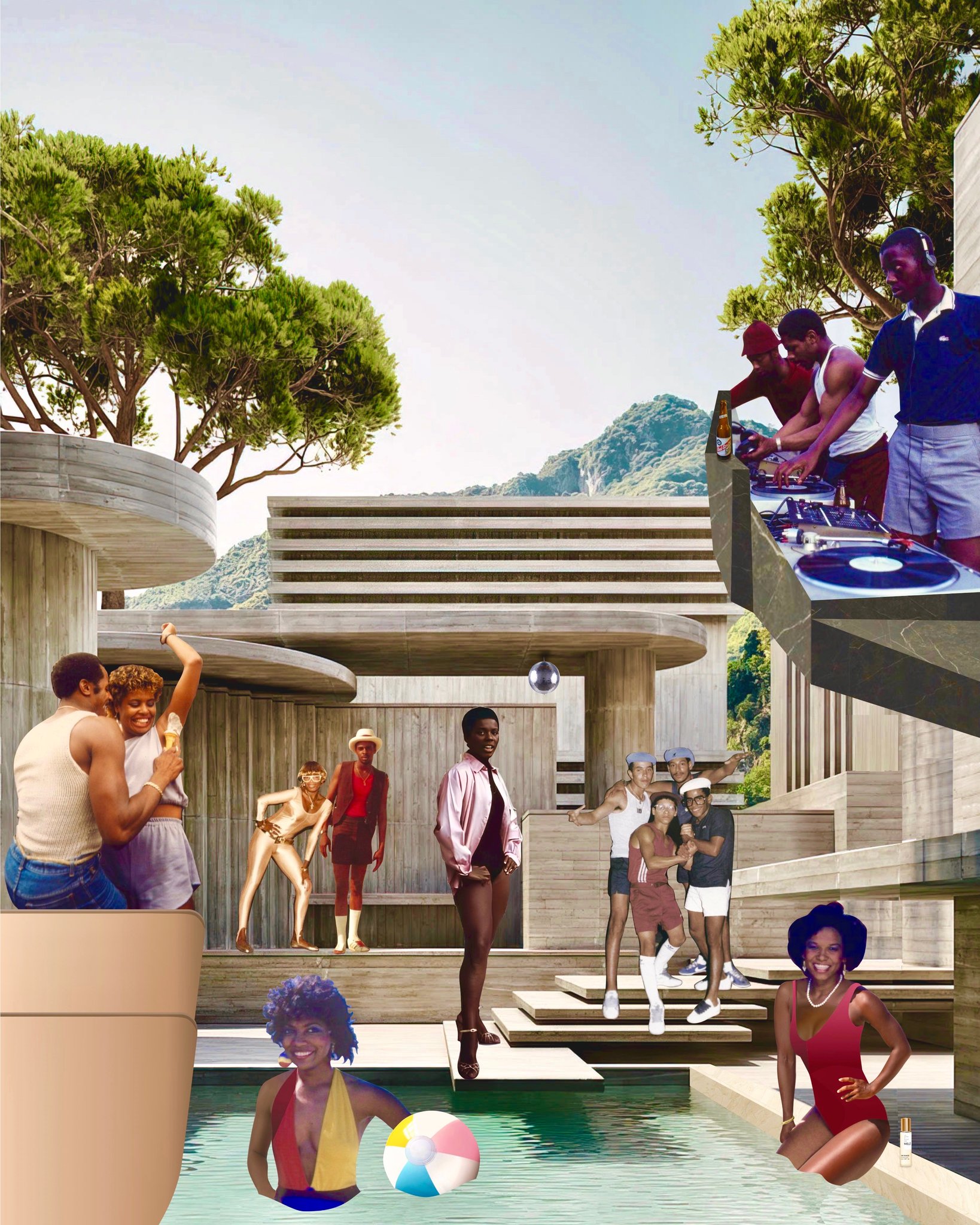 (above: Saturday Love -Katasi Kulubya)
Erin Remington, Director of Sales and Curation, Saatchi Art "The LA Art scene is blossoming! There are so many great galleries and museums to choose from. Los Angeles has long been trying to rival the New York art scene, and while it is still considered to be in the beginning stages in comparison, there is eagerness for the prominence of fine arts in LA. Some of my favorite galleries include Regen Projects, David Kordansky, and Nino Mier. It is a great way to see local and global artists exhibiting here and globally working on a high level. 
One of the best things about living in LA is also being able to explore not just fine arts, but if you are a fan of film or television, there are always new movies or classic film movie theaters. The movie theater, New Beverly Cinema, only shows movies in 35mm film, where you see many cult classic films. The beauty of the art scene in Los Angeles is that it doesn't pretend to be something that it isn't."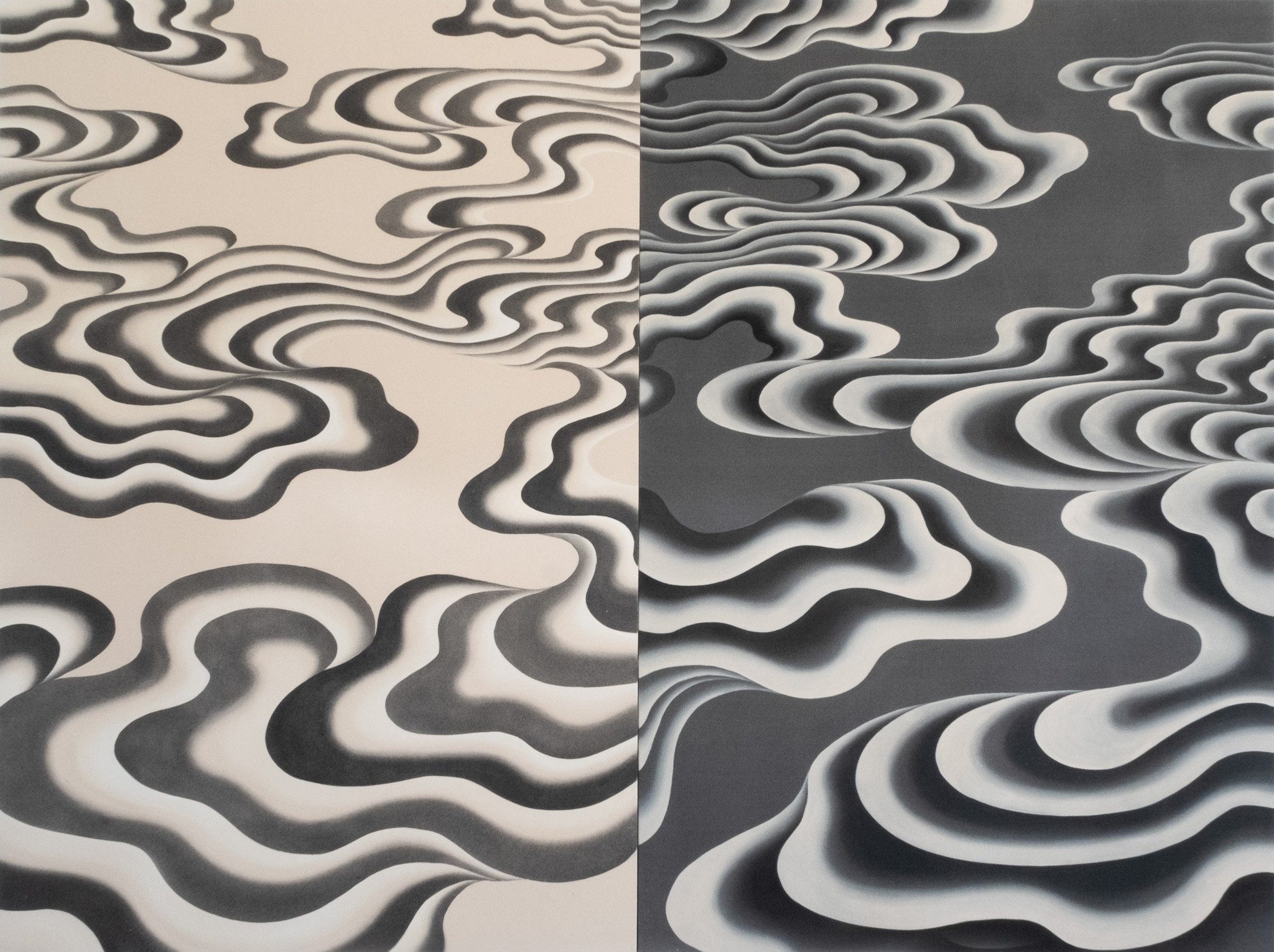 (above: Lucy Mu Li -Light will shine / in the darkest hour)
Tina Lai Director of Interior Projects, Masa Studio "DTLA is the heart of the most exciting contemporary galleries such as Hauser and Wirth which occupies an amazing converted industrial space which used to be a former flour mill. This dynamic architectural space is my favorite to check out as it's right next to Manuela's, a great spot for drinks and food.
I also enjoy the interactive outdoor exhibitions outside Dorothy Chandler Pavilion which are inviting and accessible to the public, and the perfect art prelude before a night out at the opera."

(above: Stefanie Schneider – Long Way Home)
In case you're flying in from out-of-town and want to find your golden state of mind for the day, our Fair Director has just the itinerary.
Nicole Garton, Fair Director, Dallas and Los Angeles "My ideal "arty day out" in LA would probably look pretty similar to my ideal day, full stop! There are endless itineraries I could imagine for taking in all of Los Angeles' cultural delights, so narrowing it down to one day's waking hours is quite the challenge. I may have to bend the rules of time and space—but as we're in Hollywood—perhaps a bit of fantasy is the perfect approach to exploring Tinseltown and some of my favorite LA haunts.
I'd start East, and work my way West, in a roundabout sort of way:
6AM Take in the sunrise over the Rose Bowl, while exploring the flea market's vintage clothing, furniture, and art.
9AM Stop for coffee at Jones Coffee Roasters and enjoy it as I drive by the Wallace Neff "Bubble House" in Pasadena, the last remaining "Airform" structure of its kind.
10AM Visit the Storrier Stearns Japanese Garden for a quiet morning repose. Later this summer, the Garden will host a special evening of jazz with the Bennie Maupin Ensemble.
10:30AM Attend a revival of "Hooray LA!" at the Bob Baker Marionette Theater, celebrating its 60th year of live puppet performances. HOORAY LA was first performed in 1981 to celebrate the bicentennial of the City of Los Angeles, and was Bob Baker's last ever original puppet show. 
(above: Wave – Natalie Obermaier)
12PM Pop into the Cactus Store's Pots outpost for a look at their latest creations. I'll probably linger over a "shouldered" pot before promising myself to return.
1PM Stop by La Azteca Tortilleria for a burrito before checking out the current exhibitions at the Vincent Price Museum. This smaller museum, part of East Los Angeles College, always has really excellent exhibitions and is definitely worth a visit.
2PM As the summer sun starts kicking in, I'll hide out for a couple hours at the Million Dollar Theater on Broadway in DTLA to catch a movie. The Los Angeles Conservancy hosts its annual "Last Remaining Seats" screening series, featuring classics and cult favorites like VERTIGO, METROPOLIS, and AUNTIE MAME. I love seeing movies on the big screen, and there's nowhere in the world quite like the cinema palaces of historic Broadway.
(above: Floral Lab – Walking into an afternoon air of children's laughter)
3:30PM Printed Matter's Los Angeles Art Book Fair returns this summer after a long hiatus, and I can't wait to take it all in at MOCA's Geffen Contemporary, which plays host to the event. 
4:30PM By some miracle, I make it to Tortoise General Store in West L.A. before they close, with just enough time to check out their new porcelain collection and leather goods. 
6PM I backtrack to West Adams because by now all this art and driving has me craving some pastrami, and it's hard to top Johnny's. I'll get something to go as I make my way down south. The Compton Art & History Museum just recently opened, and I'm looking forward to visiting their show tracing the origins of Hip Hop through art, photography, and performance. 
7:30PM Dusk is just setting in over the Pacific and I make it to Santa Monica Beach just in time to catch the tail end of pianist Murray Hidary's "MindTravel" concert performance, set against the gorgeous sunset over the ocean."
(above: Monica Griffin – In the Wild: Palos Verdes)
After you've absorbed all the rich and joyous inspiration from this magical city you can start planning your own interiors. Think what colors, subjects and mediums spoke to you on your visits. You'll then be equipped to discover the work of 140 independent artists selling original artwork at The Other Art Fair (21 – 24 September), without breaking the bank. Cheers to LA.