Announcing Saatchi Art's Spring 2016 Catalog
At Saatchi Art our mission has always been to support extraordinary, emerging artists all over the world and help collectors discover their work.
With a team of 30 people based in Los Angeles, we are dedicated to making the experience of buying original art inspiring, convenient and welcoming.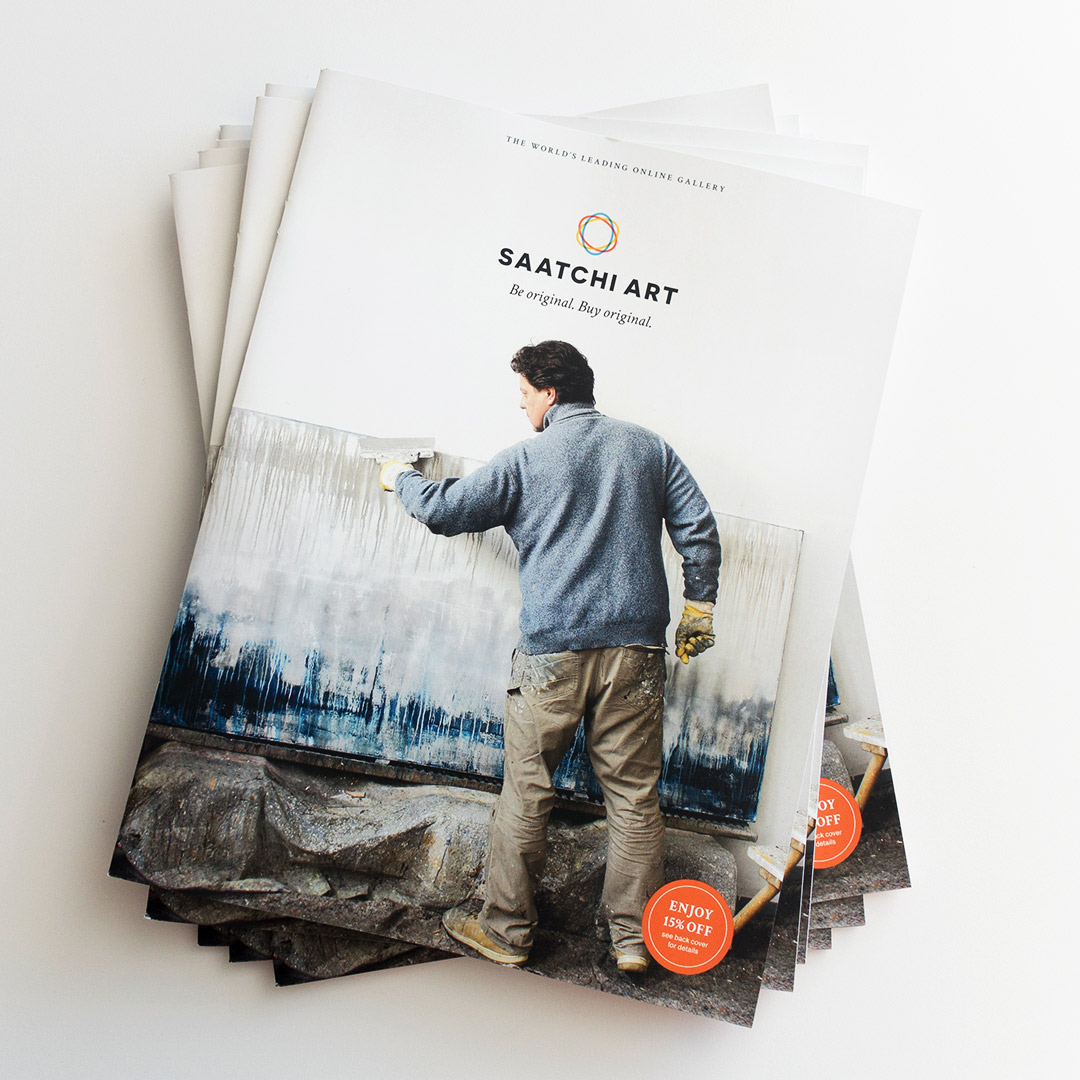 Saatchi Art artist, Christian Hetzel graces the cover of the Spring 2016 Catalog. Hetzel's minimalist paintings reflect his "less is more" approach to life. (Image: Saatchi Art)
Towards that end, we're thrilled to announce our second ever print catalog, Saatchi Art's Spring 2016 Catalog. Full of stunning artworks which have been carefully chosen by our team of curators, this catalog reveals original paintings and limited edition photographs for prices we hope you'll agree are surprisingly accessible.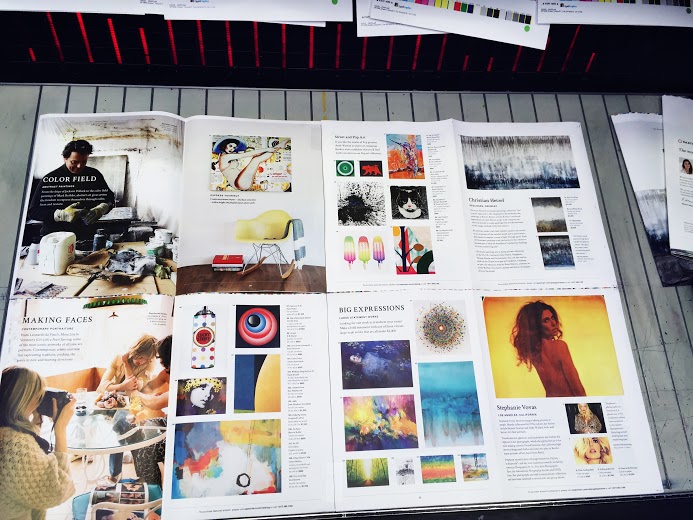 A behind-the-scenes peek at Saatchi Art's Spring 2016 Catalog in the making. (Image: Saatchi Art)
In its pages, you'll also get a behind-the-scenes glimpse into the lives of several emerging artists from around the world. We believe telling artists' stories plays an integral part in helping collectors fully connect to a piece of art.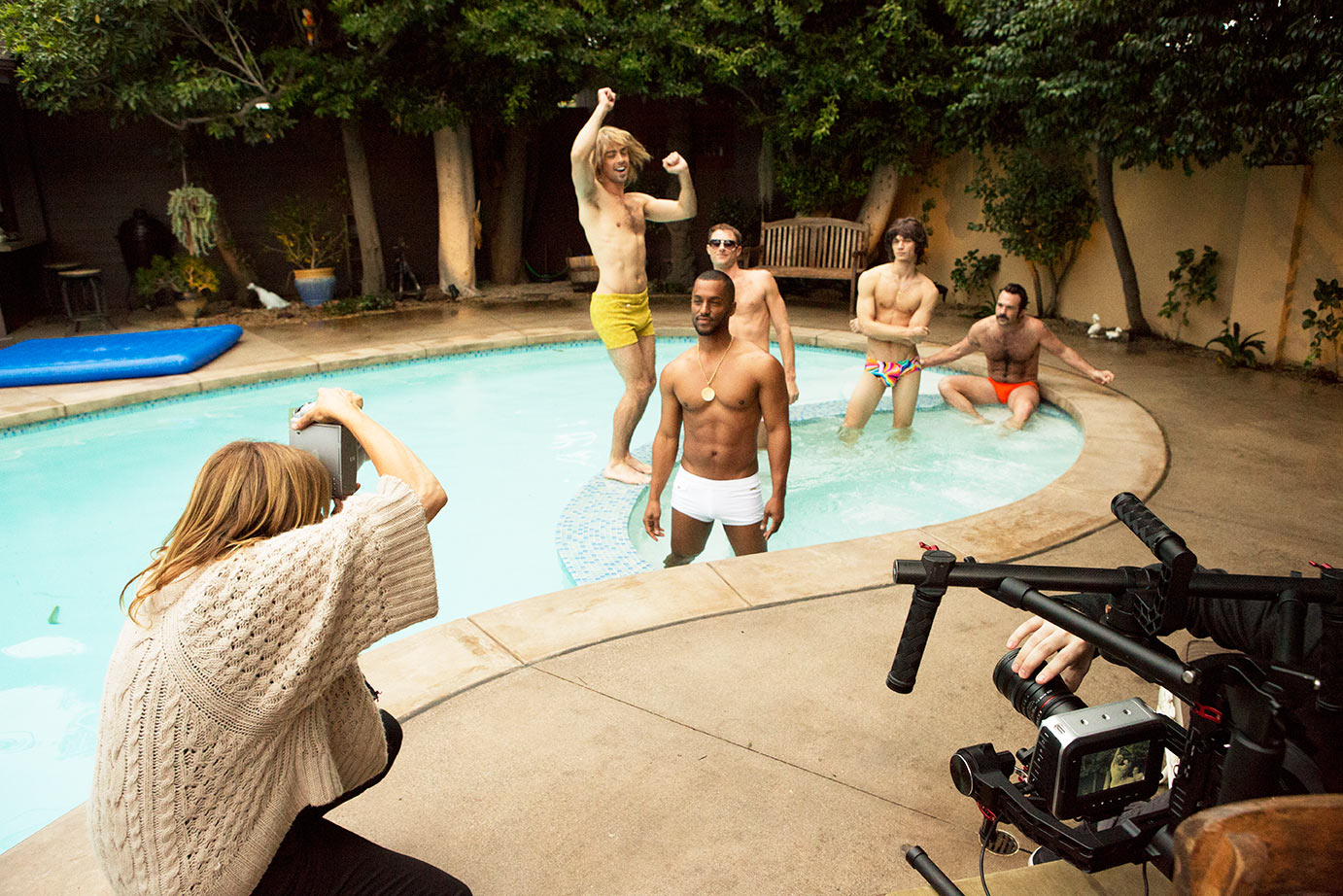 Saatchi Art artist, Stephanie Vovas at work in Los Angeles, California. Heavily influenced by 1970s culture, Vovas' heroes include Helmut Newton and Andy Warhol, both well known for their portraits. (Image: Saatchi Art)
We are very proud to have so far delivered artworks by artists in 100 countries to art lovers in over 70 countries, fostering new artist-collector relationships along the way. We hope you'll join this growing community and allow us to help you discover artworks that you love.
Find art you love. Shop the Saatchi Art Spring 2016 Catalog Collection.