7 Things To Know This Week In Art
Our recap of what's happening this week at Saatchi Art, online, and around the world.
#1: Human and Animal are Combined in Flora Borsi's Portraits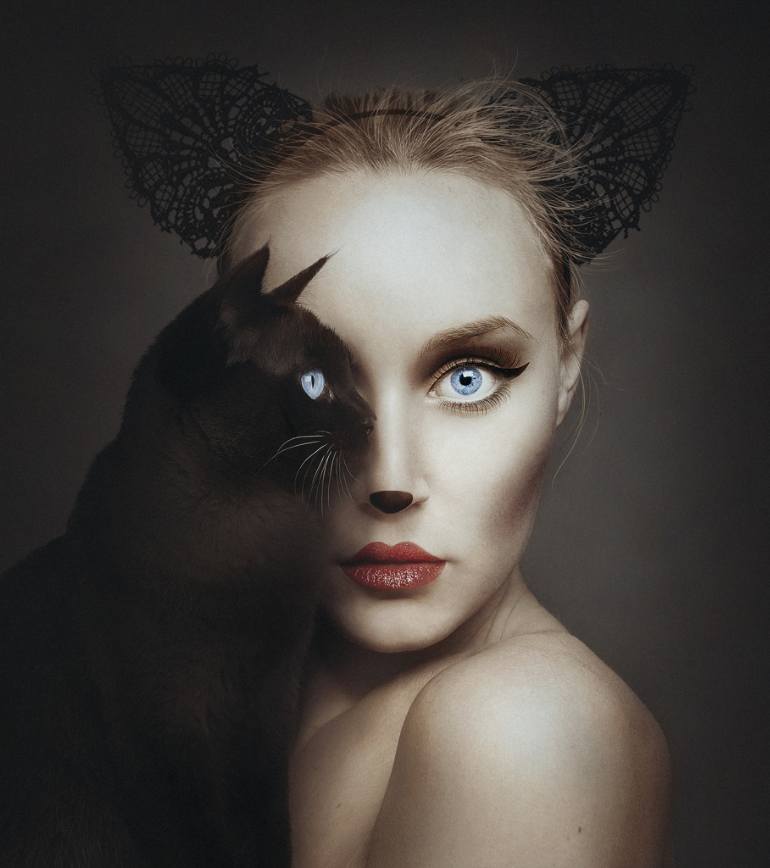 (Image: "Kitty" limited edition photo by Flora Borsi, available on Saatchi Art)
Rising art star Flora Borsi delivers with her latest series of self-portraits, combining human and animal forms in ever-surreal ways. The Hungarian artist is noted for her skilled use of Photoshop, gracing the cover of Adobe's Photoshop Creative Cloud 2014 Splash Screen with a work from Flora's IREÉL series.  Her latest offering is no less striking and innovative, earning her a feature this week on Design Boom.
#2: Gallery Model Proves Unsuited for Emerging Artists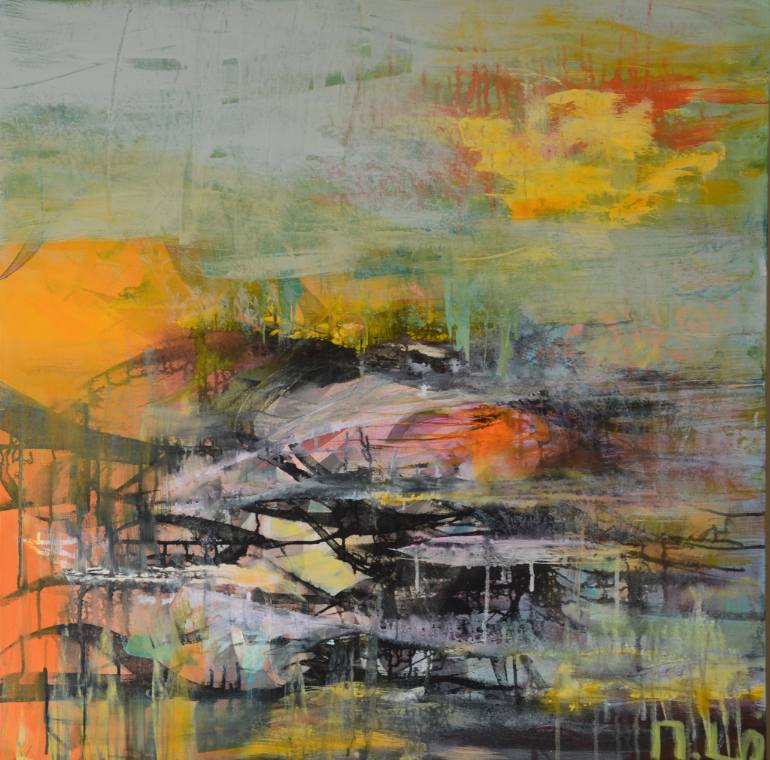 (Image: Marlise Witschi's original abstract painting "Seeing Light Everywhere" is featured in this week's collection of new works, hand selected by chief curator Rebecca Wilson.)
The Huffington Post published a piece this week on why "New York Dealers Cannot Afford to Represent Emerging Artists." The piece decries the immense pressure New York galleries have to make sales from a show just to cover sky high rents alone, leaving them no choice but to exhibit expensive works. This model thus excludes artists young in their career, not yet positioned to sell out at high prices.
Luckily, artists can now step outside of this model and take control of their own representation with online galleries. At Saatchi Art, we provide a democratic platform for all artists to set their price and sell their art, with expert curation and support to help along the way.
#3: New Ceramics Exhibition Opens in Beverly Hills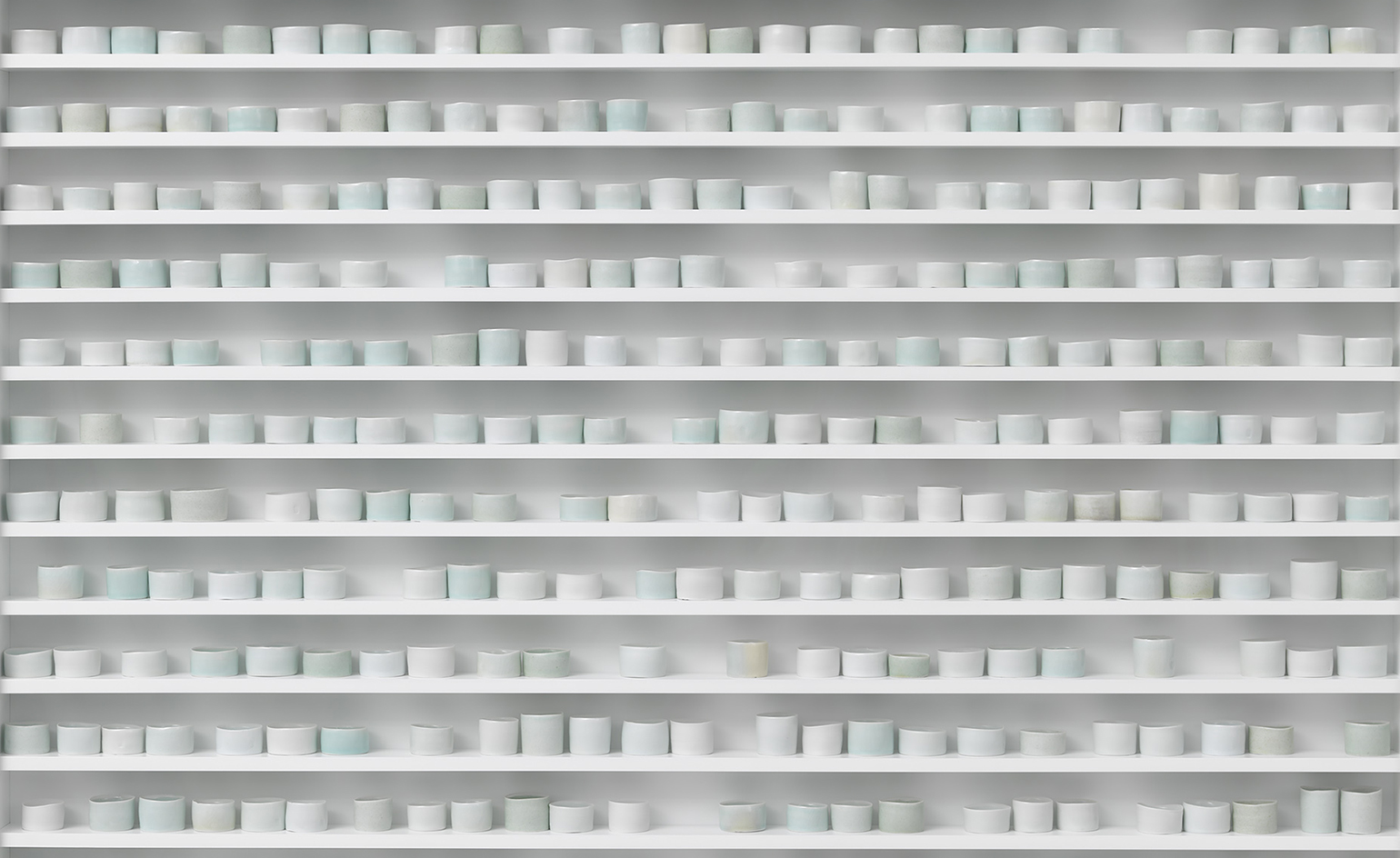 (Image: Ten Thousand Things is Edmund de Waal's solo show open now at Gagosian Beverly Hills through February 18th [via Wallpaper])
Celebrated British artist and ceramicist Edmund de Waal drew inspiration for his solo show Ten Thousand Things from John Cage's mid-century scores and the poetry of Paul Celan. The show features his ceramic creations in white and black porcelain cut with tin and copper, exploring his ongoing interest in vitrines.
De Waal's ceramics are a favorite of our Chief Curator Rebecca Wilson, whose grandfather was a prominent British Potter. Rebecca named de Waal's works in her Friday Five feature on Design Milk. Check out all of her favorites.
#4: Saatchi Art's Got a New Look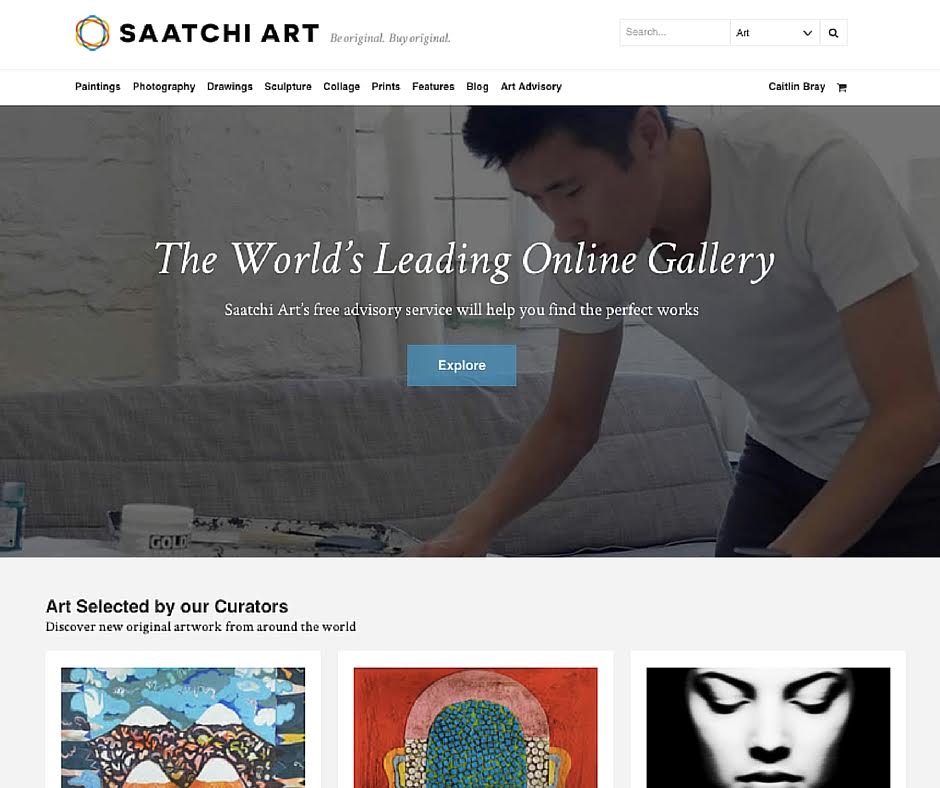 (Image: A glimpse at Saatchi Art's new and improved homepage)
Part of our mission at Saatchi Art is to make browsing and buying art online an easy and pleasurable experience, which means constant trial and error. This week we just launched our new homepage, and we hope you love it! Continuing to feature collections, the homepage now highlights the best of our blog Canvas, and collections from a range of price points and styles.
Check it out here and tell us what you think.
#5: Find Your Zen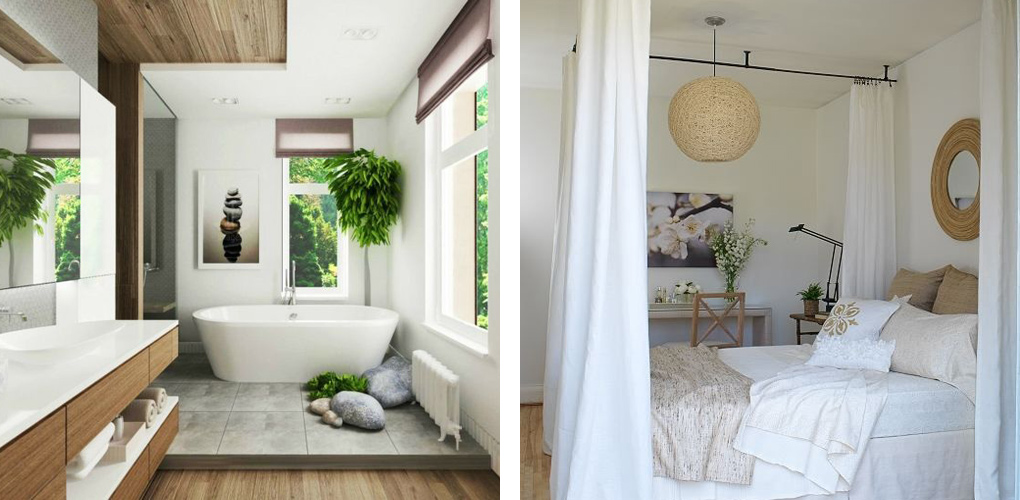 (Image: Start fresh this year with these tips for a more tranquil home)
Looking to cultivate a calm and relaxing space this year? We've shared 7 simple tips and ideas for de-cluttering your life and inviting zen into your home. Move away from plastics and synthetic materials and substitute with earthy tones and organic shapes.
Read all 7 tips and find your zen today.
#6: Getty Images' Six Trends that Define Visual Culture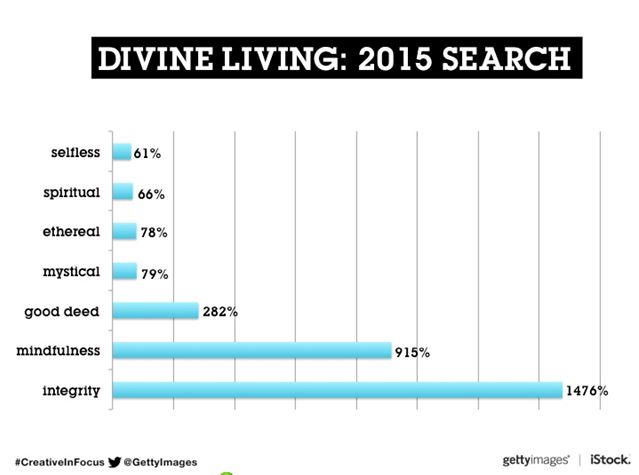 (Image: Getty Images compiles key performing search terms, suggesting trends in contemporary interests)
Stock photo agency Getty Images has released their findings on what people are searching for in the recent past, suggesting what we as a collective conscious are shaping into our visual culture. As it turns out, in an era over hyper-saturation of content and accumulation, consumers are looking beyond brand messaging and seeking out more meaningful consumption. More trends include the tech-heavy "extended human" and "silence vs. noise."
Read more about all of the trends on Artnet.
#7: Artist Increases Awareness for Human Trafficking
(Image: Artist spreads awareness about human trafficking with participant-based art project [Hyperallergic])
If you're like Molly Gochman, the depth of the issue of human trafficking will shock you. There are an estimate of 36 million people worldwide oppressed into some form of slavery, from the exploitation of child labor to sex slavery, reports Hyperallergic. This staggering number launched Gochman to do something to increase awareness about this oft-overlooked issue.
Her Red Sand Project asks participants to place red sand she sends them into pavements cracks, a metaphor for those who "fall through the cracks." Read more about this project.
What art happenings are on your radar this week?