7 Things To Know This Week In Art
Our recap of what's happening this week at Saatchi Art, online, and around the world.
#1: Los Angeles Billboards Become a Public Gallery
(Image: Billboard artwork by Andrew Bush, part of The Billboard Creative's public art initiative supporting emerging artists)
The Los Angeles landscape is altered for the month of December by an influx of art, proudly displayed on vast billboards throughout the city. Residents desensitized to the standard marketing purpose of the boards enjoyed respite in the subtle shift of aesthetic. Throughout the month of December, the 33 boards displayed works by local emerging artists, with the exception of one by Ed Ruscha.
Learn more about The Billboard Creative and look out for more artful billboards in the future.
#2: New Sensations Artist Felicity Hammond Awarded International Photography Award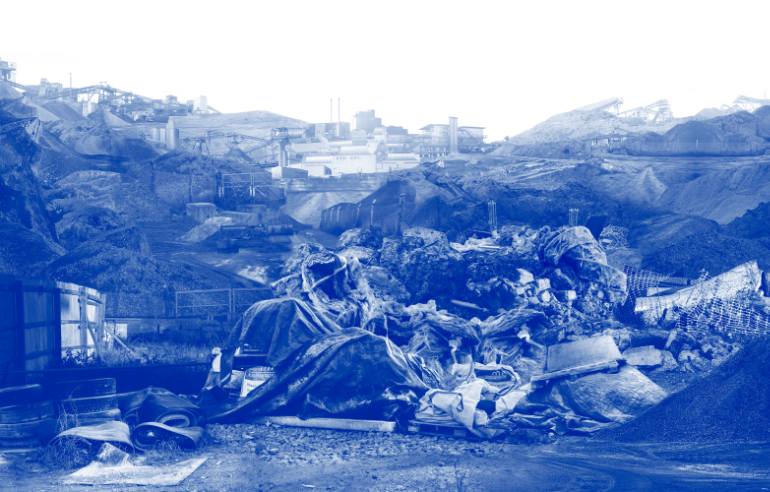 (Image: Felicity Hammond was awarded the BJP's Single Image award for her c-type print entitled "Restore to Factory Settings")
Saatchi Art's own Felicity Hammond was selected by the esteemed British Journal of Photography for their 2016 Single Image Award, now in its 10th year. The cyanotype work selected features an entropic scene of urban wreckage, calling to the factory as a signifier to mean "modernism." The interplay of man-made eruption and destruction is presented in all blue, a color she explains is, "corrupted, duplicitous, and houses a dual space."
Felicity Hammond was shortlisted for the Saatchi Art New Sensations prize in 2014, recognizing the most imaginative and talented young artists in the UK.
#3: Josh Flint's Paintings Recall Faded Memories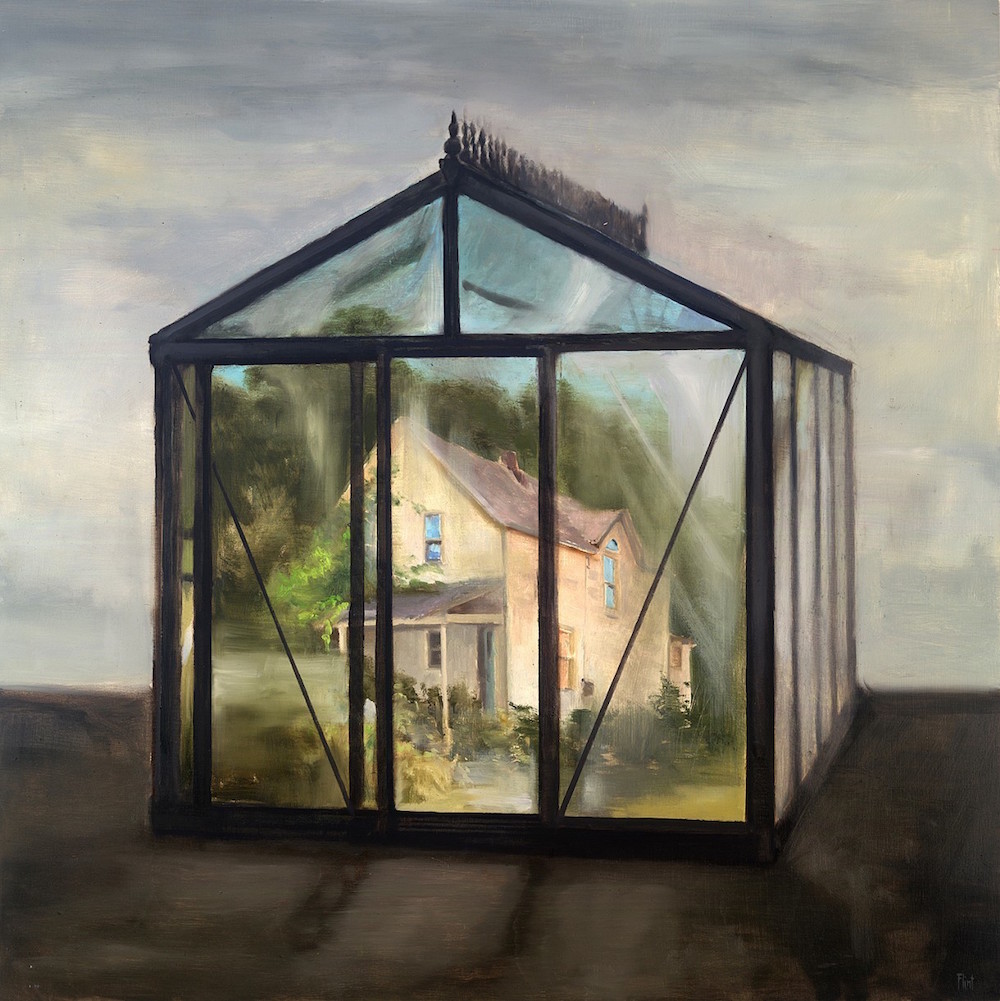 (Image: "Memory Palace" by Joshua Flint)
Joshua Flint aims to capture the experience of recalling memories, the inevitable emotional filter applied that skews and blurs the facts. His work made a splash this week, catching the eye of prominent art blogs charmed by his dreamy paintings.
Head to Colossal to learn more about Joshua, and check out a few more of his works on Saatchi Art.
#4: Clever Ways to Renovate Your Home With Art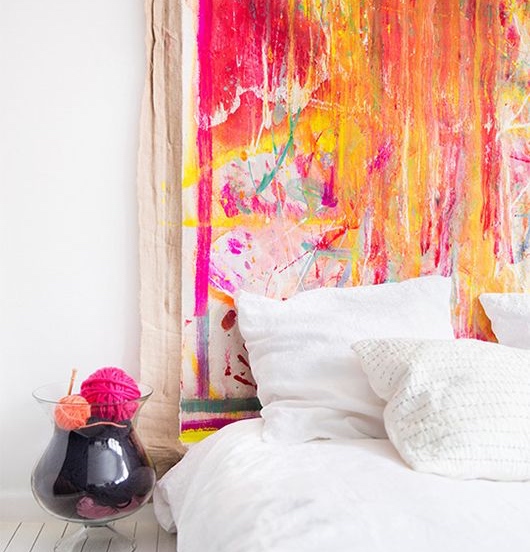 (Image: Use art in new and clever ways with these 9 ideas [via  Domino)])
New year new you, as they say. If you're looking for a truly fresh feeling in 2016, making simple tweaks to your home is a great place to start. We've got 9 budget-friendly ideas for renovation that are sure to enhance your everyday life and living space. Explore them all here.
#5: Yoko Ono Opens Up About New Years and More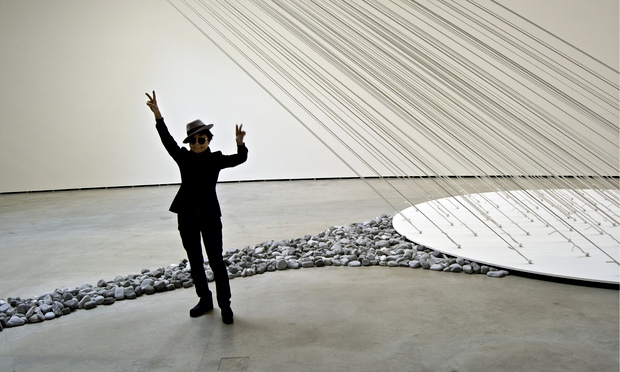 (Image: Yoko Ono answers fan questions on her Twitter account [via The Guardian])
Ever had a burning question for beloved artist Yoko Ono? Every Friday Ono answers questions Tweeted at her, archived each week for all to browse. Last week's installment focused on New Years, and when asked how she spent new years in the past with former husband the late John Lennon, Ono responded, "By going to the window open to Central Park where the fireworks start at midnight…Thinking we are such a lucky couple."
Visit ArtNet to see more of Yoko's responses.
#6: Controversial Artist Richard Prince Faces Legal Trouble Again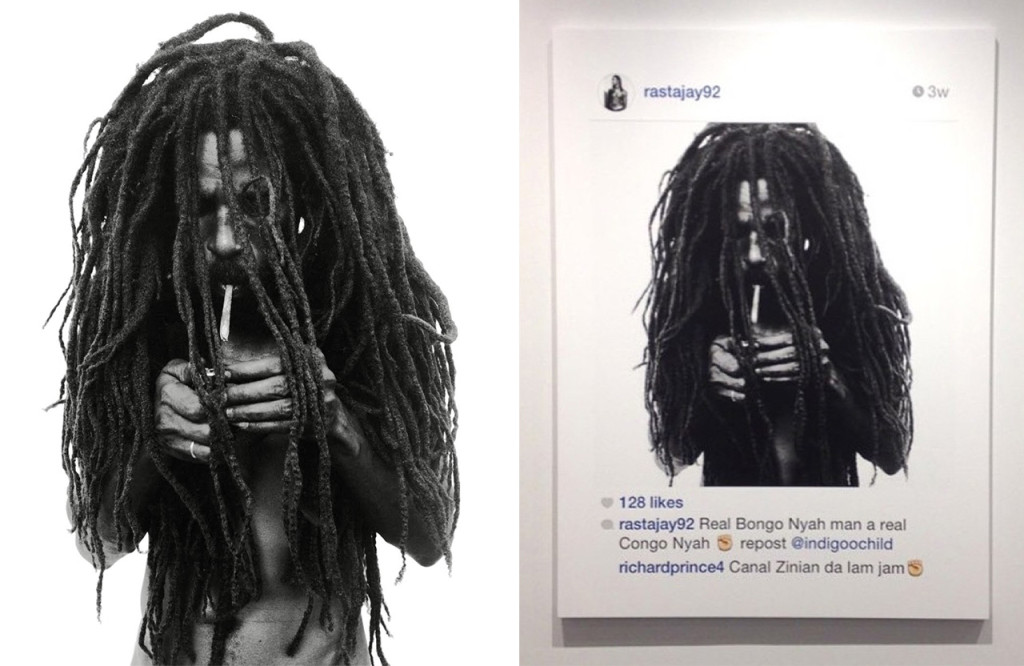 (Image: Photogapher sues Richard Prince for his unauthorized use of "Rastafarian Smoking a Joint, Jamaica" [via Hyperallergic])
Richard Prince's 2014 show New Portraits, featuring 37 Instagram portraits altered simply by the inclusion of the artist's comment, garnered him much negative attention. The new year brought a new lawsuit upon the artist from photographer Donald Graham, whose photo was included in the show. Graham is fighting what he calls the "blatant disregard of copyright law" by the use of and profit from his image.
Prince took to his Twitter to respond. Read the full story on Hyperallergic.
#7: Your Favorite Artist's Favorite Meal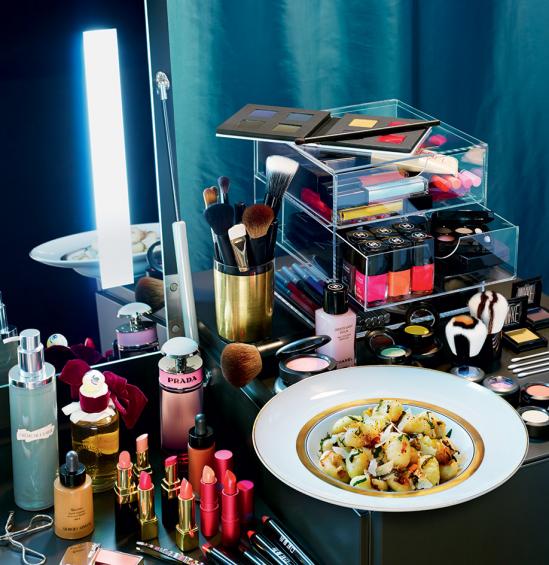 (Image: Artist Cindy Sherman's recipe for gnocchi with sage and butter sauce [via Wallpaper])
In this stunning feature by Wallpaper, contemporary artists and designers divulge their favorite dishes. The dishes range from the super simple, like conceptual artist Joseph Kosuth's "Oatmeal for One," to the uber complicated, painter Luc Tuymans' scrupulous oxtail consommé. Eating is an inherently intimate habit, each recipe feel like a nostalgic glimpse into the inner world of the artist it belongs to.
What art happenings are on your radar this week?