7 Things To Know This Week In Art
#1: Vintage Snapshots Reveal Personal Lives of Famous Artists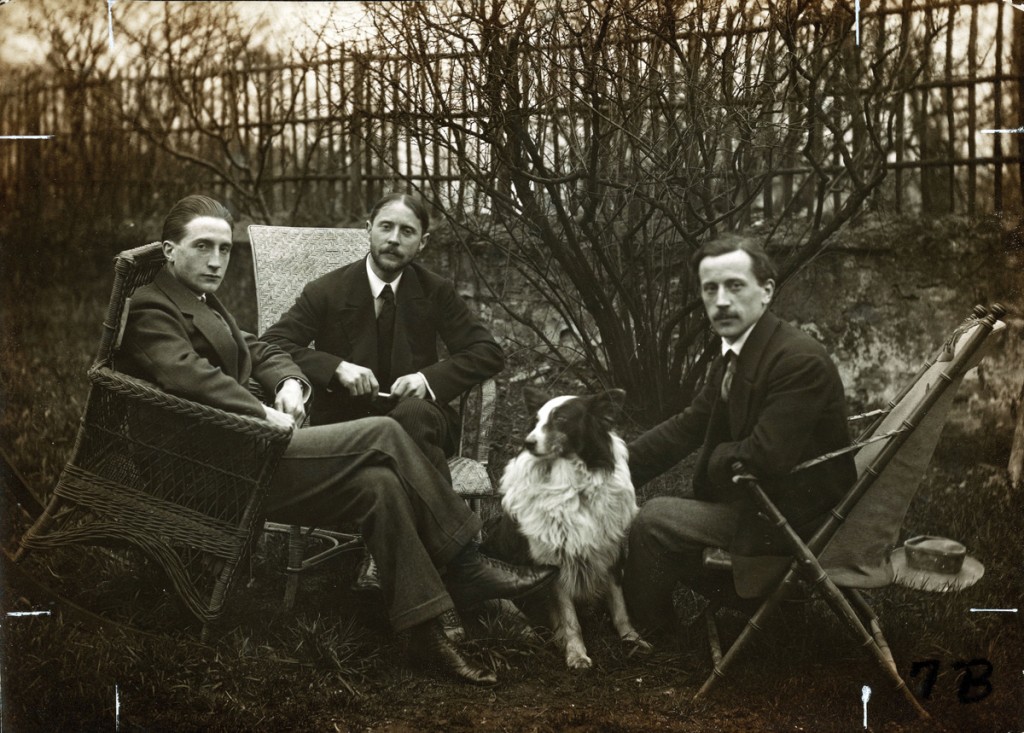 Marcel Duchamp (left) sits among his brothers in the garden of Jacques Villon's studio in Puteaux, France c. 1914 [image via The Huffington Post]
The Huffington Post compiled 12 must-see snapshots of noted artists, providing a humanizing look at their lives beyond the studio. Taken from the forthcoming book Artists Unframed by Merry A. Forresta, former Smithsonian Institution curator of photography, these rare photos expose a more humble side of some of the 20th century's most famous artists. See Jackson Pollock enjoying a day at the beach with Helen Frankenthaler, Ansel Adams captured solo in a photo booth, and more.
#2: Rebecca Wilson Explains Why Original Art Is An Investment You Won't Regret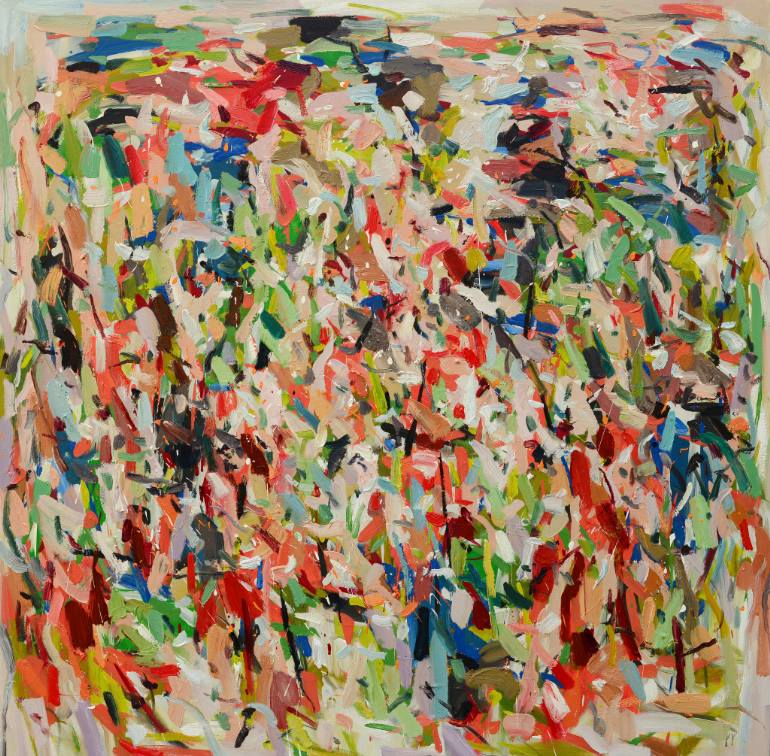 "July," painting by Canada's Yangyang Pan, featured in Rebecca Wilson's New This Week collection
This week, Saatchi Art chief curator Rebecca Wilson reflects on the value of buying original art, offering up her top 5 reasons, as well as some questions to ask yourself before making the final decision. The most important factor? Love! Rebecca explains:
Scientists have discovered that when we look at a work of art it has the same impact on the brain as falling in love. It makes us happy and feel inspired, so having art in your home is very likely to improve your mood and quality of life.
Read all of Rebecca's expert tips right here. If you're struggling to make a decision, let our curators help! Our art advisors are here to help you select the perfect work of art for your home or office—always free of charge. Plus, narrow down your options and check out these rising art stars on Saatchi Art, hand-selected by Rebecca as artists to invest in now.
#3: "Tree" Installation Remarks On Consumerism And Wastefulness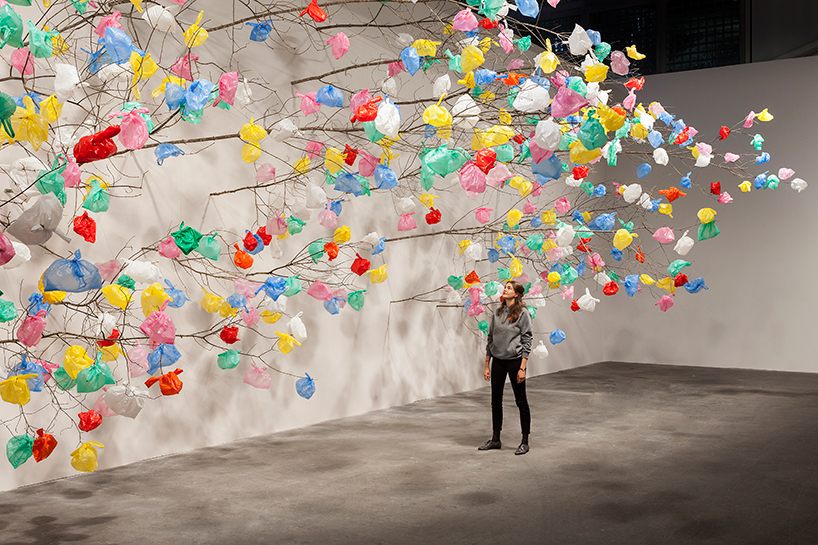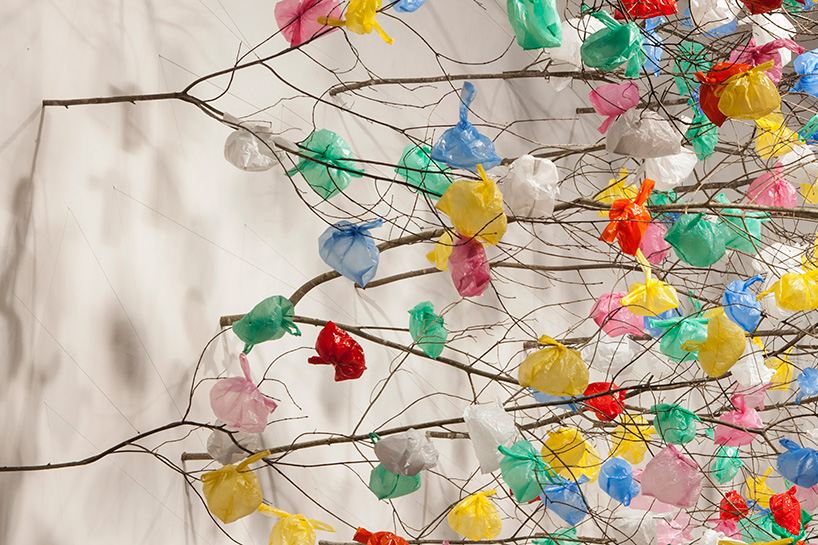 "Plastic Tree" installation by Pascale Marthine [images via Design Boom]
Cameroonian artist Pascale Marthine crafted a tree from branches and recycled plastic bags. Presented by Galleria Continua at Art Basel Unlimited, the tree's leaves are replaced with bright plastic bags, blending the organic with the man-made and illustrating the negative impact of consumerism and cultural excess.
Follow us on Facebook and Instagram for more art happenings around the world!
#4: Illustrated Letters From The Past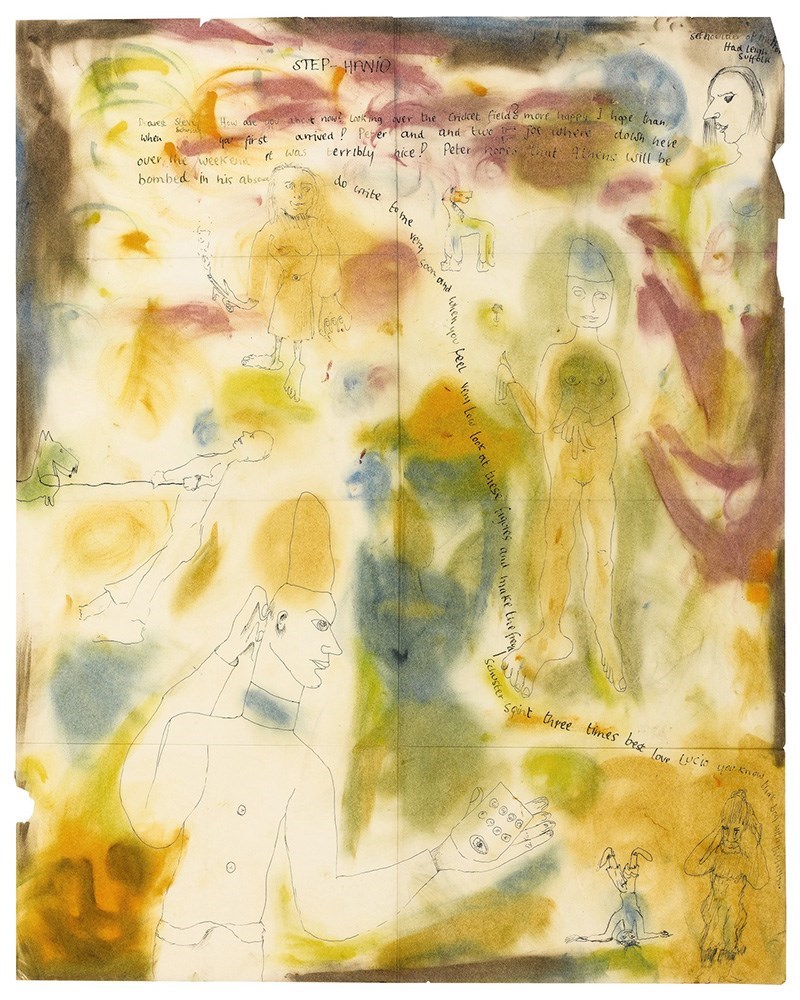 Letter from artist Lucien Freud to writer and friend Stephen Spender, c. 1939-1942 [image via AnOther]
Today, the unfortunate truth is that handwritten letters are a thing of the past, replaced with sentimental emails and texts. Luckily, we can still take pleasure in the bygone art thanks to papyrophiliacs around the world. The good people at AnOther Magazine have gathered illustrated letters by the likes of artists Alexander Calder, Gladys Nilsson, and more. Check them out here.
See the love letters of artist Lucien Freud, offered at Sotheby's Contemporary Art Day Auction July 2nd.
#5: Décor Inspiration: Red, White, And Blue
Need living room inspiration? Try red, white, and blue
This weekend, the United States celebrates its Independence Day or "Fourth of July," meaning fireworks, BBQ, and all things red, white and blue. We've put together a collection of vibrant reds, stark whites, and cool blues to commemorate the occasion.
We've taken this color motif further and assembled an entire living room, featuring original artwork by Thomas Saliot, Vanessa van Gasselt, Pure Evil, and Michael Lentz.
#6: Rainbows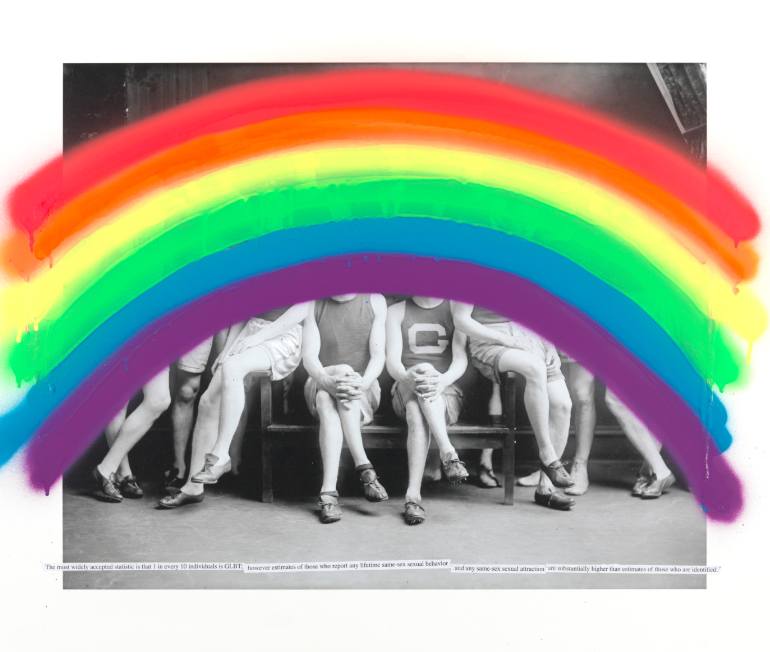 "GLBT" printmaking by Greece's Stella Kapezanou, featured in our Pride Month collection
Do you have the Saatchi Art App? Each week we feature specially curated collections exclusive to the app, like this week's Pride Month collection.  Download the Saatchi Art App to see them all—free and available on iTunes for iPhone and iPad. (Android version coming soon!)
On a desktop? See the entire collection here.
Though Pride Month has come to an end, we're keeping up the colorful spirit. Read the full story behind Sony Pictures' Rainbow Sculpture, inspired by their classic 1939 release The Wizard of Oz.
#7: Happy Birthday, Jesús Rafael Soto!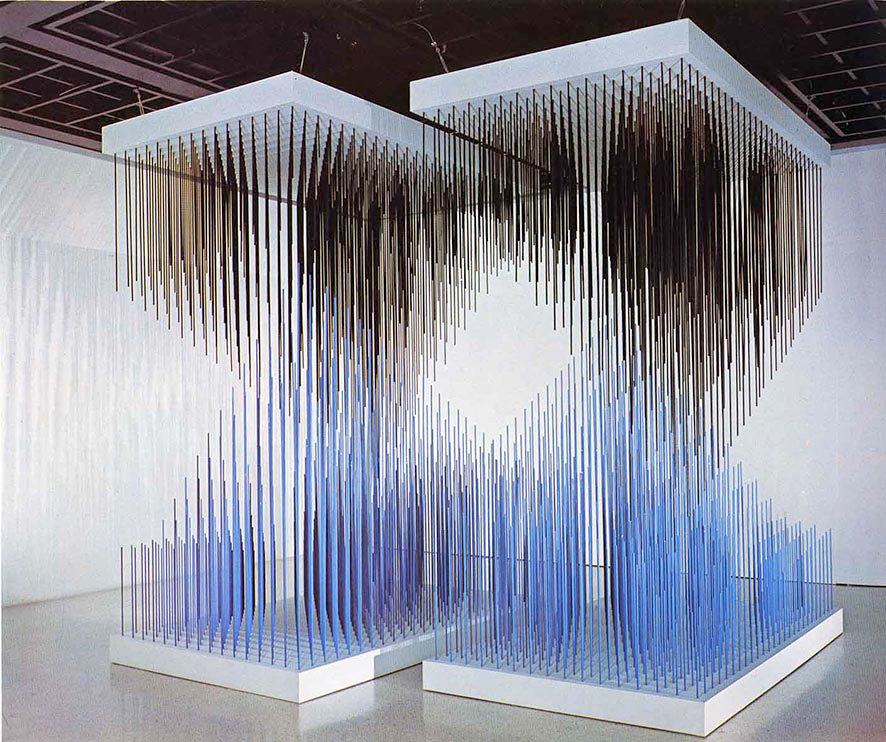 "Doble progresión Azul y Negra," installation by Jesús Rafael Soto c. 1975 [image via T Magazine]
A pioneer in the optical and kinetic art movements, Venezuelan artist Jesús Rafael Soto created installations that provide visitors young and old with a joyful experience. His Penetrable series fixes hanging plastic cords from above, inviting audience interaction and a deliberate disruption of the space.
See one of his beloved Penetrable installations as part of the permanent collection at LACMA.