6 Things Happening This Week In Art
Our recap of what's happening this week at Saatchi Art, online, and around the world.
#1: Possible Caravaggio Painting Found Divides Experts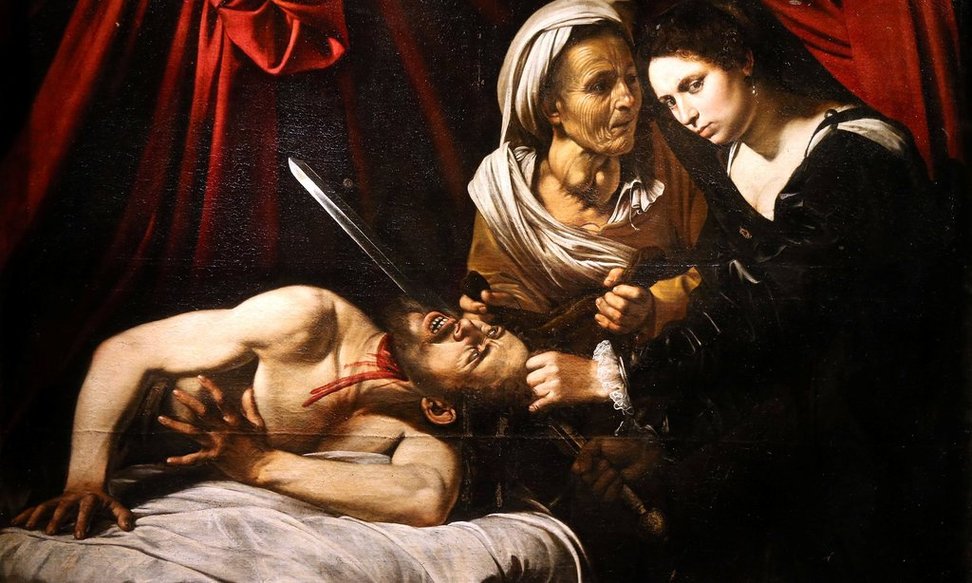 (Image: A second version of Caravaggio's Judith Beheads Holofernes is found. But it is real? [ARTFIX Daily])
News broke this week that a painting bearing a strong resemblance to the Old Master Caravaggio's style was found in the attic of a house near Toulouse. The owners of the house found the painting hidden behind a locked door two years ago, keeping the discovery under wraps until the French Ministry of Culture could put an export ban on the work.
The work appears to be a long-lost second version of his Judith Beheading Holofernes, but has left experts divided on its authenticity. As it stands, there is no irrefutable proof either way. Naysayers claim that the work is arguably devoid of Caravaggio's nuanced psychological complexity.
Read more on this developing story on The Guardian.
#2: Paint Flakes Reveal Artistic Process
(Image: A magnified cross section of Franz Kline's 1955 Red Brass reveals changes in course [The Creators Project])
There's more than meets the eye when looking at a painting, or even a flake of one. Dr. Corina Rogge and Dr. Zahira Bomford at the Museum of Fine Arts in Houston examined paint flakes at 20x magnification, revealing the variable nature of the artistic process.
This practice is more than just amusing. Magnified flakes can establish consistencies and insights into how artists work, helping to prove authenticity and authorship.
Read more on The Creator's Project.
#3: Relatives of Da Vinci Identified
(Image: Living relatives found of the great Renaissance painter through his siblings, reports the BBC)
Italian researchers have identified 35 living relatives of Leonardo da Vinci, breaking the news on the week of the great artist's 564th birthday. It was a tricky task to complete with certainty, as the unmarried artist left no direct descendants and his remains were lost during the 16th century. It took an astonishing 43 years of research to accomplish.
The descendants connect through da Vinci's siblings, discovered without the use of DNA.
#4: Tate's New Exhibition Spotlights Conceptualism
(Image: Barry Flanagan's ringn 66 will be shown at the Tate Modern's new conceptualism show [Wallpaper])
A new show is now open at the Tate Modern in Britain, distinguishing a conceptual movement in recent history. The show centers on the British artists in the 1960s who created daring works conjured from less tangible sources, making ideas the essence of their practice.
The artists included worked in a specific period of British political history, the era just before Thatcher, proclaimed the "ground zero" of British conceptual art by the museum's new director, Alex Farquharson.
The show is on view now through the end of August.
#5: Hanging Flower Installation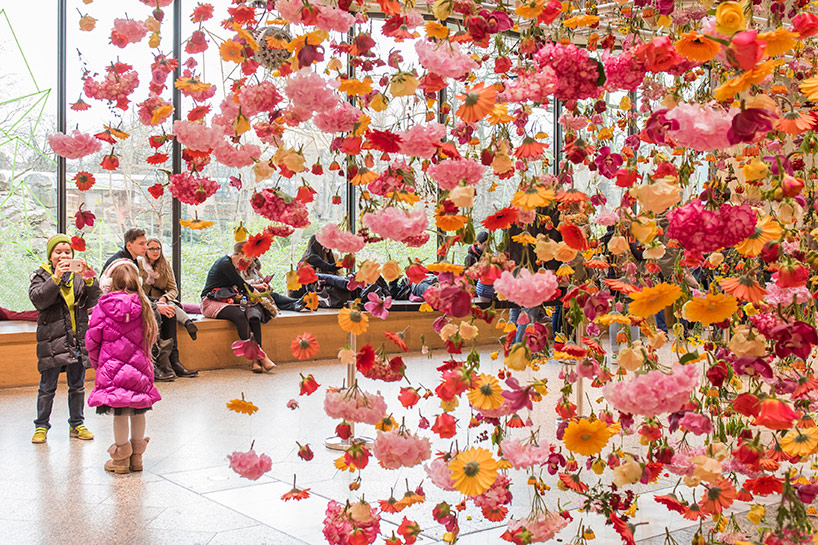 (Image: Shoppers and visitors at Bikini Berlin get a delightful springtime treat [Booooooom])
Rebecca Louise Law's latest flower extravaganza hangs in the atrium of Berlin's concept mall, Bikini Berlin. Known for her immersive installations featuring a floral bevy, this latest iteration features 30,000+ hand-cut carnations, roses, orchids, and more.
The installation will be on view through this month only.
#6: Creative Ways to Get Your Botanical Fix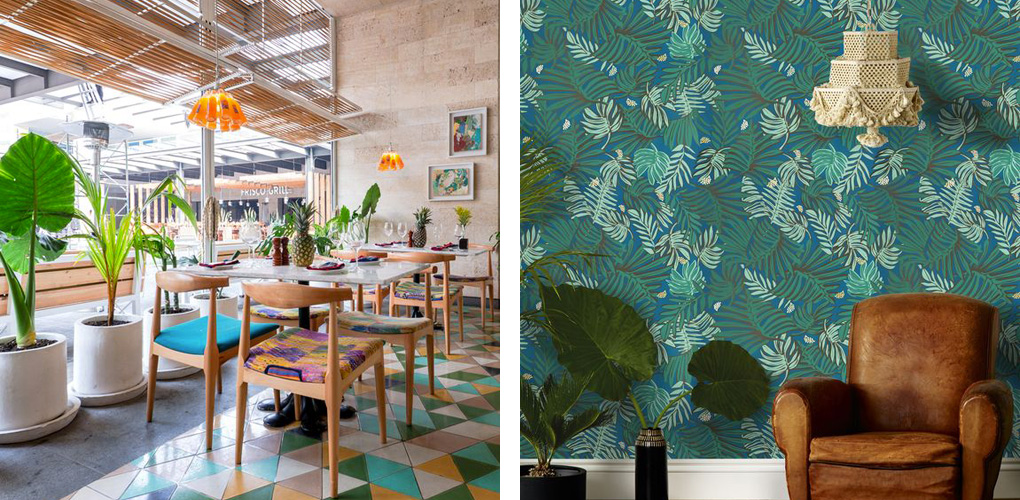 (Image: A botanical touch can be added in ways you might not expect)
Love a tropical feel but looking to step outside of just plants? This week on Canvas we've got a solution for this particular dilemma. Resident DIY design maven Daryl Gammons-Jones offers up 6 twists on tropical decor, including a selection of botanical artworks inspired by the mid-century tiki palette of pink and green.
Get your pad summer ready – head here for all six ideas to get you started.
What art happenings are on your radar this week?