Top Tips For Print Buying Like A Pro
When it comes to buying art, limited edition prints are an affordable and accessible way to grow your collection. With The Other Art Fair's Friday Print Drop on the Online Studios selling out fast, we invite you to learn about how to successfully buy a limited edition print from some of your favourite artists – the ultimate GUIDE to starting (or growing) your collection, whilst also supporting talented, independent artists.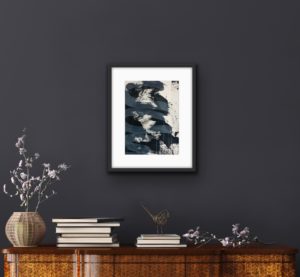 1. What MEDIUM or STYLE of work allures you?
Think about what catches your eye, is it striking photography or a monochromatic abstract? Is it vibrant typography or delicate drawings? Filter by 'Style' on the Saatchi Art homepage banner to find what sparks joy and refine your decision from there.
2. Search within your PRICE RANGE
Another benefit of choosing a limited edition print over an original artwork is the affordability factor. If you are looking to achieve that same impact of an original work for a more attainable price whilst still supporting the artist, a print is a great option to consider. When searching for a print on Saatchi Art, use the side panel titled 'PRICE' to customize your search and stay in budget.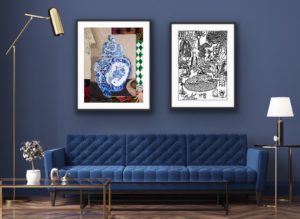 3. Check the EDITION NUMBER
Prints of a low edition are often considered just as worthy as original artworks. If the number is lower, the artist has restricted the amount of editions they wish to produce of the artwork in order to retain its value. The Friday Print Drop artworks are all available as low editions of 30, which is a rare opportunity for buyers! Shop here.
The edition that you have bought (for example 4/30, 10/30 or 12/30) will be marked on your artwork by the artist usually in the corner, alongside the artist's signature. Some prints, particularly those of a higher edition, won't have a signature on them – make sure you check this before purchasing your artwork as this will effect the value of your piece in future.
Remember that the edition number (the 4/30, 10/30, or 12/30 we mentioned before) is not in order of printing. Rather it is typically written by the artist in a totally random order, therefore it will not affect the value of the artwork if it is one of the final editions (a higher number – e.g. 28/30, 29/30, or 30/30).
4. Preview the Artwork in your Home!
Discover your inner Interior Designer and see what prints work in your space with Saatchi Art's 'View in My Room' feature. It's as simple as downloading the Saatchi Art app, finding an artwork you love, and clicking 'View in my Room' to virtually style the work in your home. This will help you consider what SIZE might suit the space and what framing to compliment your artwork with.
5. Choose your FRAME
A frame and mount can change the look and feel of an artwork completely and is an important factor to consider when purchasing art. Keep things traditional with a black frame and white mount, or get creative with colorful or patterned frames and mounts – there are a number of different styles to choose from! 
If you're stuck for options, check out the artist's social media account to see if they have past photos of their art hanging on walls. Also take a look at The Other Art Fair's and Saatchi Art's Instagram accounts and don't forget Pinterest, which is always a good stop for inspiration ideas.
Prints are available to buy online at Saatchi Art unframed and as they are, or in a high quality, affordable frame of your choice. This reduces the faff of organising framing yourself and means you can hang it straight away when it arrives direct to your door. The frame selection is available on the artwork page, and offers a preview.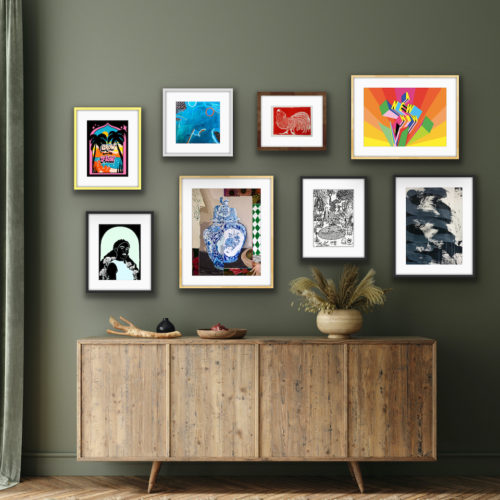 6. PURCHASE your selected art
You've done all the research and now you're ready to buy! Make sure you understand the price – does it include shipping or taxes?
On Saatchi Art prices include shipping but not taxes, depending on where you are in the world and where the art is coming from. You can always add your work to your shopping cart to calculate an order total after inputting a shipping address. Remember that you can also Make An Offer on a listing. We recommend making an offer within 80% of the asking price, if you'd like the artist to accept.
Finally, once you've purchased your beautiful new limited edition print, celebrate the fact that you have directly supported an emerging artist whilst filling that empty space on your wall with a unique and stylish artwork! Follow the artist on Instagram and tag them when you show off your new piece on social media.