Salvador Dalí and His Collaborators
Salvador Dalí is one of the most widely known members of the surrealist movement. Throughout his lifetime, he worked in painting, sculpture, film, photography, and fashion. His artistic style and eccentric persona drew many similarly creative minds to him. He frequently collaborated with famous artists of their own right, thus creating some of the most iconic artworks to cross mediums.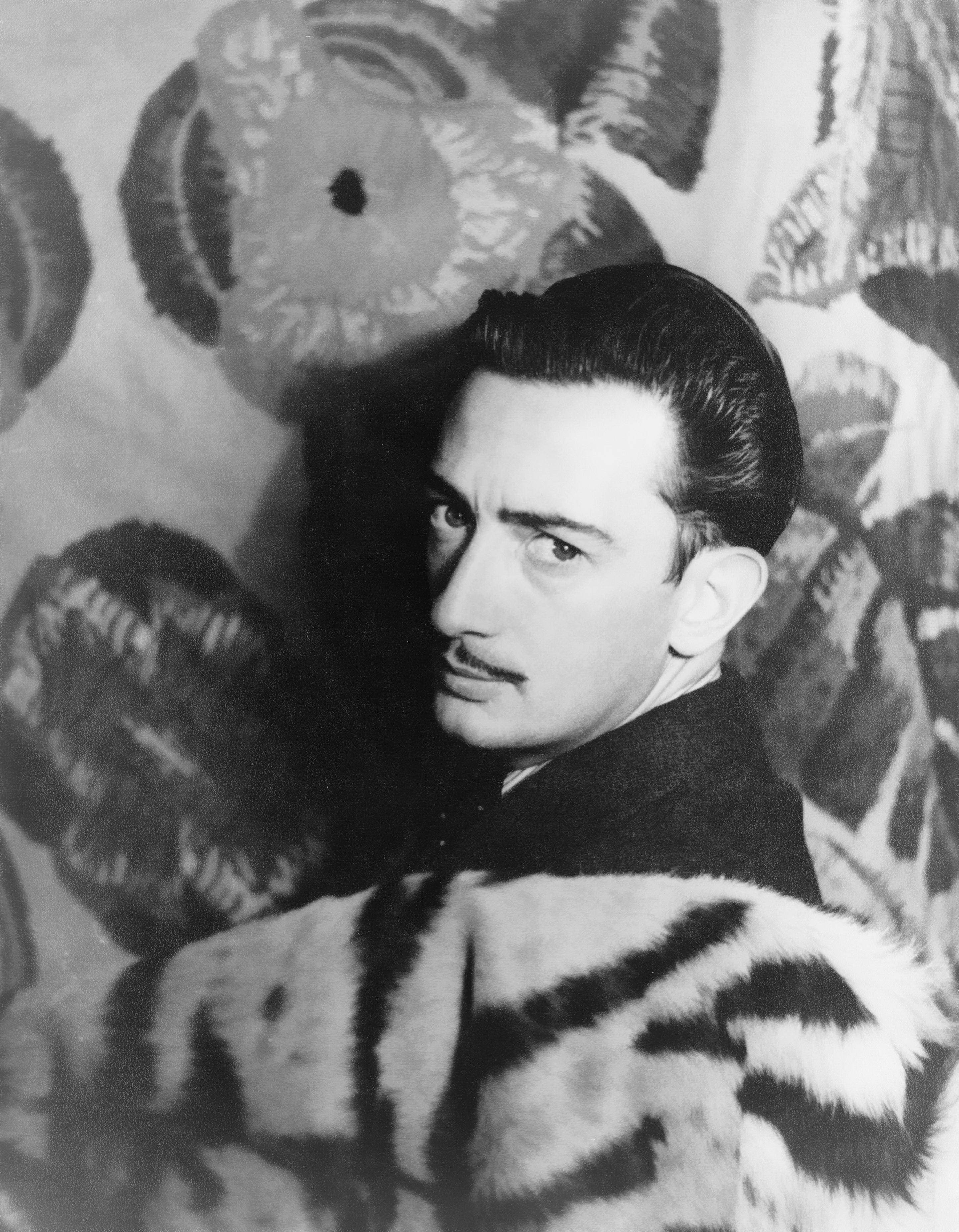 In celebration of his birthday, we take a look at three of his most well-known collaborations and their artists.  
Luis Buñuel

Dalí met avant-garde director Luis Buñuel while he lived in Madrid, and the two would go onto collaborate on Un Chien Andalou in 1929. The film is considered a visual representation of the surrealist thought of "free association." During the collaboration, both Dalí and Buñuel made it imperative to eliminate all logical associations. In Buñuel's words:
Our only rule was very simple: no idea or image that might lend itself to a rational explanation of any kind would be accepted. We had to open all doors to the irrational and keep only those images that surprised us, without trying to explain why.
Dalí and Buñuel wrote the screenplay and directed the film in a few days' time. The dream that had instigated the film, Buñuel's dream of an eyeball opened by a razor, would become one of the most memorable scenes in the film, a visceral image ingrained in art history.
Elsa Schiaparelli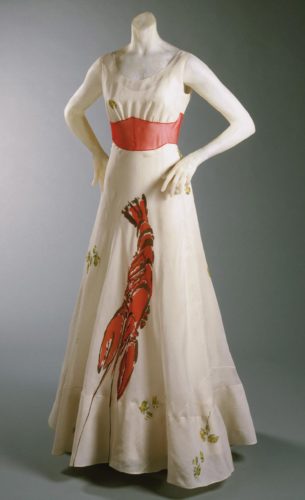 Italian fashion designer Elsa Schiaparelli was heavily influenced by the Surrealist movement and she frequently collaborated with artists such as Jean Cocteau and Alberto Giacometti. Her most notable collaboration was with Dalí; together they designer her famous Lobster Dress. Dalí has incorporated the lobster symbol in many of his artworks since in 1934.
Dalí created the sketch for the lobster and placed it on the front of the skirt of one of Schiaparelli's designs. For Dalí, the symbol of the lobster is imbued sexual connotations, therefore, his placement of the lobster on the front of the skirt charged the design with erotic tension.
Philippe Halsman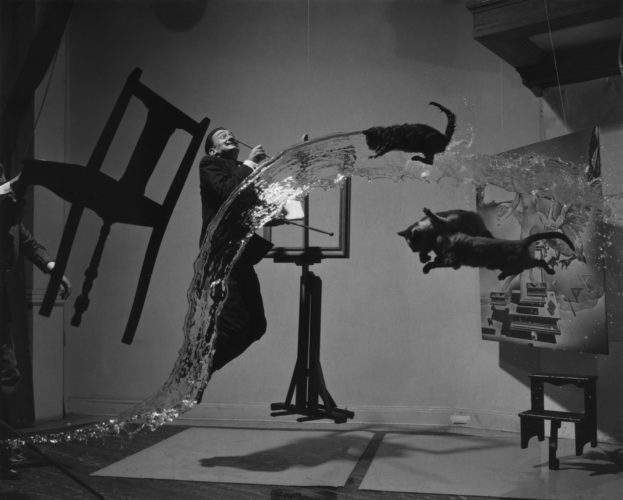 Dalí had a decades-long artistic collaboration with Latvian photographer Philippe Halsman.
For me, photography can be dead serious or great fun. Trying to capture the elusive truth with a camera is often frustrating toil. Trying to create an image that does not exist, except in one's imagination, is often an elating game. I particularly enjoy this game when I play it with Salvador Dali. We were like two accomplices. Whenever I had an unusual idea, I would ask him to be the hero of my photograph. There was a cross-stimulation going on.

– Philippe Halsman
Together, they have captured some of the most iconic surrealist photographs including "Dali Atomicus". In the photograph, Dali is photographed as if suspended in mid-air along with a canvas and furniture. Three cats are seen floating across the scene followed by a wave of water. The photograph was inspired by Dali's Leda Atomica.  
Love reading about all things art? You can have articles from Canvas, curated collections and stories about emerging artists delivered straight to your inbox. Sign up for the Saatchi Art Newsletter.