Helen Levitt and Street Photography
Born on August 31st, 1913, in Bensonhurst, Brooklyn, the late Helen Levitt would soon become a world-renowned street photographer. Best known for her urban street art photographs of the mundane, Levitt knew she wanted to be an artist at a young age. She dropped out of high school before her senior year to realize that dream for herself. A few years later, in 1936, Levitt bought a Leica Camera and immersed herself in the perfect setting for her street photography: New York City.
In the early years of her illustrious career, Levitt worked in a studio for portrait photography. Levitt, however, quickly discovered this particular style of art was not for her. Her passion lay in the streets of her surrounding city. Informed by her childhood experiences in New York, Levitt knew she did not need to create tableau photographs to capture a story or the human experience. Instead, she turned to the documentary style of street photography.
Levitt started on her creative path at a time when the photography scene in Manhattan was flourishing. Levitt was inspired by the photography collections of the Museum of Modern Art and the Julien Levy Gallery. She later befriended two of the most famous street photographers at the time: Walker Evans and Henri Cartier-Bresson. These experiences culminated in her eventual discovery of her own artistic style, voice, and perspective.
In the late 1930s-40s, Helen Levitt's photographs captured a unique sense of humor, drama, and cultural community. With each artwork, Levitt draws the viewer in to see the world from her perspective, yet, she knows there is still mystery in what we cannot see past the lens. It is this unknown that allows the viewer to create their own story of the image. Coupling these two ideas, Levitt photographed mundane moments of people and places mid-action and with intentional misdirections. Helen Levitt continued her career experimenting with short film and color photography until the 1990s, leaving a lasting impression on contemporary street photographers and the global art community.

In honor of Helen Levitt's birthday, check out these five Saatchi Art artists inspired by the acclaimed street photographer.
Nitashia Johnson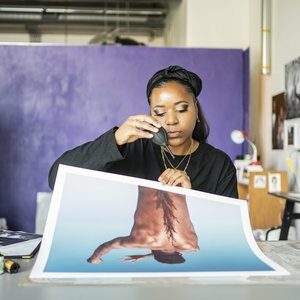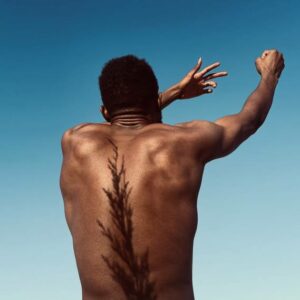 Nitashia Johnson is a Nigerian-American artist whose street art photography captures and highlights the problems and people of the world around her. Like Helen Levitt, Nitashia often focuses on close-up imagery and manipulates the camera to reveal the truth of the human experience. Nitashia Johnson's impressive work has been exhibited across Dallas, New York, London, and Los Angeles. See more of Nitashia's work here.
James Yoo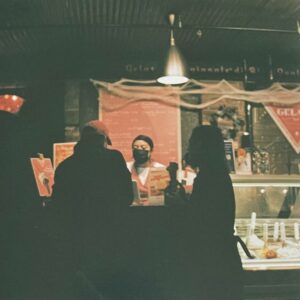 Mirroring Levitt's photographic settings, James Yoo is a street art photographer based in Manhattan, New York. James's artwork is influenced by the poetic appeal of everyday actions that can only occur in a city. Through these everyday actions and people, he finds beauty in imperfection. See more of James's work here.
Diana Mara Henry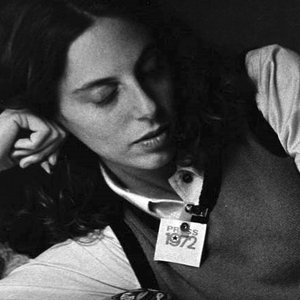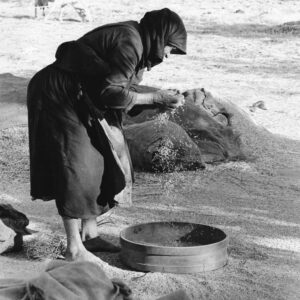 Informed by her career as a researcher and reporter, Diana Mara Henry photographs America's cultural identity between the 1960s and today. Diana's subjects range from playful stills to powerful political moments in time. Her artwork has been featured in the Brattleboro Museum, Catskill Cultural Center, Woodrow Wilson International Center for Scholars, and the National Women's Hall of Fame. See more of Diana's work here.
Ken West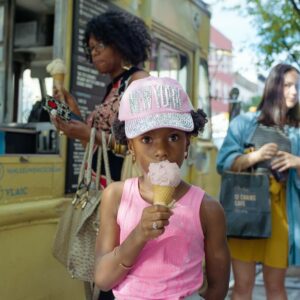 Atlanta-based artist Ken West is inspired by the mundane and everyday moments in life. Ken's technical, documentary style of photography highlights people in mid-action. He gives his viewers a chance to experience the emotion felt by both himself and his subjects. Ken West's photography has been exhibited in several galleries across Atlanta, including Gallery 72 and Mayor's Gallery. See more of Ken's work here.
Ula Wiznerowicz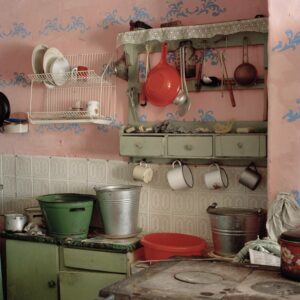 Living and working in the UK, Ula Wiznerowicz offers a unique perspective behind the lens as a Polish-English artist. Ula's subtly colorful artwork explores the realm of narrative conventions. Ula's work has been exhibited internationally across the UK, Italy, and Poland. See more of Ula's work here.
Love reading about all things art? You can have articles from Canvas, curated collections, and stories about emerging artists delivered straight to your inbox. Sign up for the Saatchi Art Newsletter.