4 Famous Portraits of Artists' Lovers
In celebration of Valentine's Day, here are four famous portraits of artists' lovers. Employing the full spectrum of their palette, these artists express their physical and emotional connections to the objects of their affections. From Schiele to Bacon, these (often tempestuous) artist love stories transcend time and inspire us today.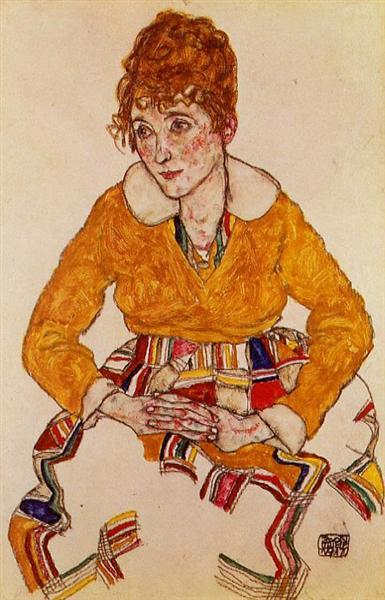 A pioneer of Austrian Expressionism, Egon Schiele is highly controversial and erotic in his depictions of women. Here, however, we have a heart-felt and delicate portrait of the artist's wife, Edith Harms. Schiele and Edith (despite opposition from her family) were married in 1915. Days later, Schiele was called into military service and Edith accompanied him. In 1918, the Spanish flu claimed Edith, who was six months pregnant, and Egon died just three days later. His last works (executed in the three days between Edith's death and his own) are of Edith.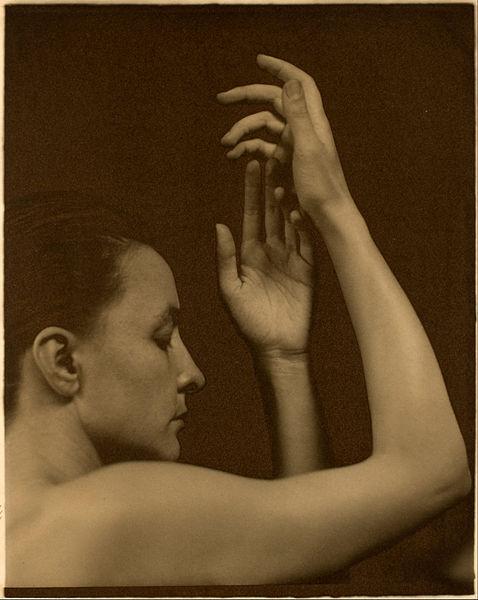 When photographer Alfred Stieglitz and painter Georgia O'Keeffe met in 1916, Stieglitz was 52 and an internationally celebrated photographer living in Manhattan. Contrastingly, O'Keefe, was 28, unknown and living in Canyon, Texas. After their first meeting, the pair obsessively wrote to one another (sometimes two and three a day) and quickly transitioned from
acquaintances, then lovers and eventually married. Stieglitz zealously photographed her throughout their relationship (from 1915 to 1933) with what she recounted as "a kind of heat." Stieglitz captures the beauty and artistry of both O'Keefe as a woman and an artist, emphasizing her hands in an uplifted position.
When Gala (born Elena Ivanovna Diakonova) and Salvador Dalí first met, it was a love at first sight. Gala was 10 years older than the surrealist painter and married to the poet Paul Eluard. In his Secret Life, Dalí wrote: "She was destined to be my Gradiva, the one who moves forward, my victory, my wife." As Dali's love and muse, she is a frequent model in Dalí's work, often raising her to a level of divinity in paintings such as "The Madonna of Port Lligat".
Francis Bacon, a dominant figure in postwar art, creates paintings that contain an unmistakable visceral feeling and contortion of the human body. In this portrait of his lover George Dyer (made at the peak of Bacon's creative power) depicts Dyer sitting on a swivel stool in a gaudily colored room. In typical Bacon fashion, Dyer's body and face are contorted, and his legs are crossed impossibly over each other. Their relationship spanned over several years and ended tragically as Dyer was found dead from an overdose two days before the opening of the Francis Bacon Retrospective at the Grand Palais in Paris in 1971.
Love reading about all things art? You can have articles from Canvas, curated collections, and stories about emerging artists delivered straight to your inbox. Sign up for the Saatchi Art Newsletter.