4 Saatchi Art Artists to Know: Spotlight on Asia
As a part of our Spotlight on Asia Collection, we are showcasing four Asian Saatchi Art artists you need to know now. Their style, technique and medium are each distinct and different in their own right, ranging from abstraction and portraiture to surrealism. Read on to find out more about each of the artists.
Juna Lee
Based in Seoul, South Korea, artist Juna Lee's works offer a separation between an artist's control and an artwork by letting chance mostly decide her artistic process. She received her MFA from the School of Visual Arts, New York in 2018 and her BFA from Ewha Womans University in Seoul. Juna has exhibited at galleries in New York, Büdelsdorf and Seoul including the School of Visual Arts in New York, SVA Chelsea Gallery in New York, The Texas Project in Seoul and the Alternative Space Loop in Seoul. 
Kim Byungkwan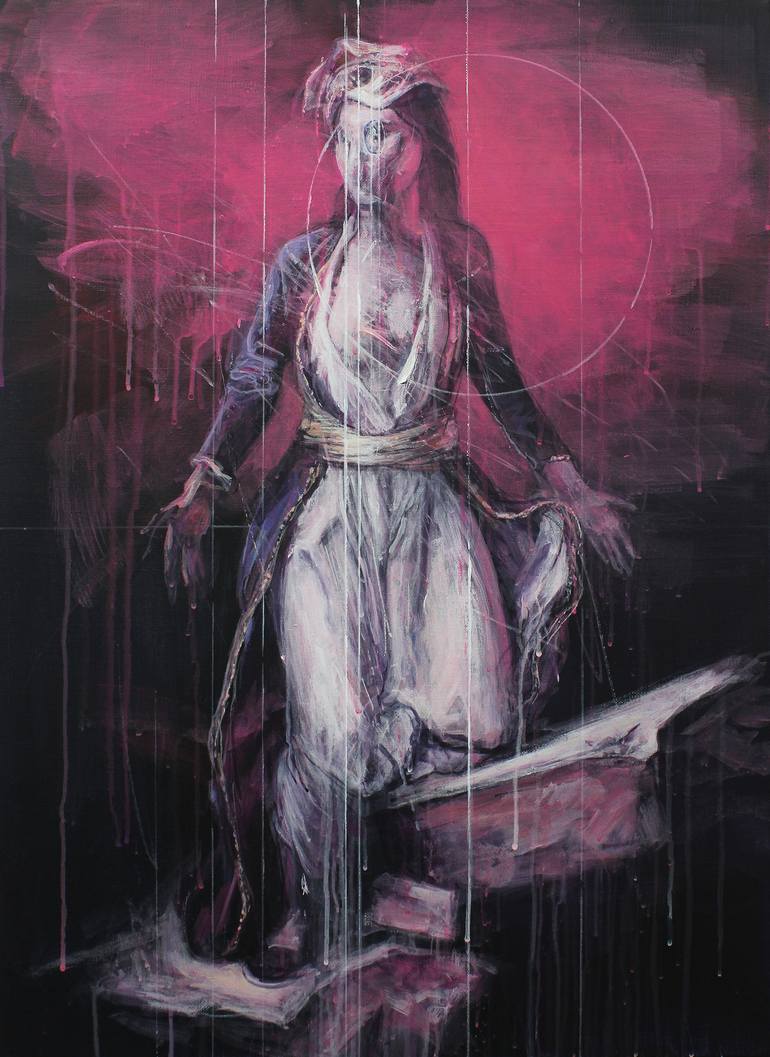 South Korean artist, Kim Byungkwan paints from images of well-known figures – Hollywood starlets, political dictators – transforming their familiar faces into strange and disconcerting paintings. His expressive paintings stop us in our tracks and challenge us to step outside what he terms "visual habit."  His works have been widely exhibited across South Korea where he has been nominated as one of the most talented emerging artists. 
Alvin Ong
Living and working in Singapore, artist Alvin Ong combines mythologies, histories and figures into abstract and surreal compositions. Alvin graduated with an MFA from the Royal College of Art, London in 2018 and received his BFA from the Ruskin School of Art, University of Oxford in 2016. In 2016, Alvin had a solo show entitled "We will meet" at Chan Hampe Galleries in Singapore. His portrait, "Charlie Masson," was featured in the BP Portrait Award 2018 exhibition at the National Portrait Gallery in London.
Woojung Son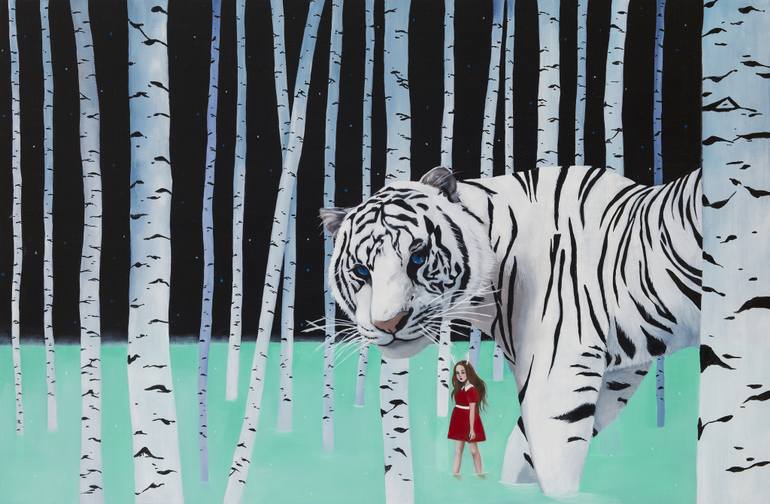 Woojung Son is an emerging artist based in South Korea. Her artwork is inspired by her dreams and fantasy stories she grew up reading. Her compositions are constructed imaginary spaces that are populated with surreal imagery, such as floating deer heads and larger-than-life white tigers. Woojung hopes that through her artwork, people can tap into their childlike imagination. Woojung was a finalist in "The Painted World" Saatchi Art Showdown Competition in 2015, and she had her first solo exhibition at Artspaceknot in Seoul in 2014. She has shown her works at the Seoul Open Art Fair and the Kidari Gallery, Daegu.
Love reading about all things art? You can have articles from Canvas, curated collections, and stories about emerging artists delivered straight to your inbox. Sign up for the Saatchi Art Newsletter.