3 Saatchi Art Artists to Know: Spotlight on Italy
As a part of our Summer of Travel: Spotlight on Italy collection, we are spotlighting three Italian Saatchi Art artists you need to know now. Their style, technique, and subject matter are each distinct and different in their own right, ranging from realism and abstract expressionism to portraiture. Read on to find out more about each of the artists.
Davide Cambria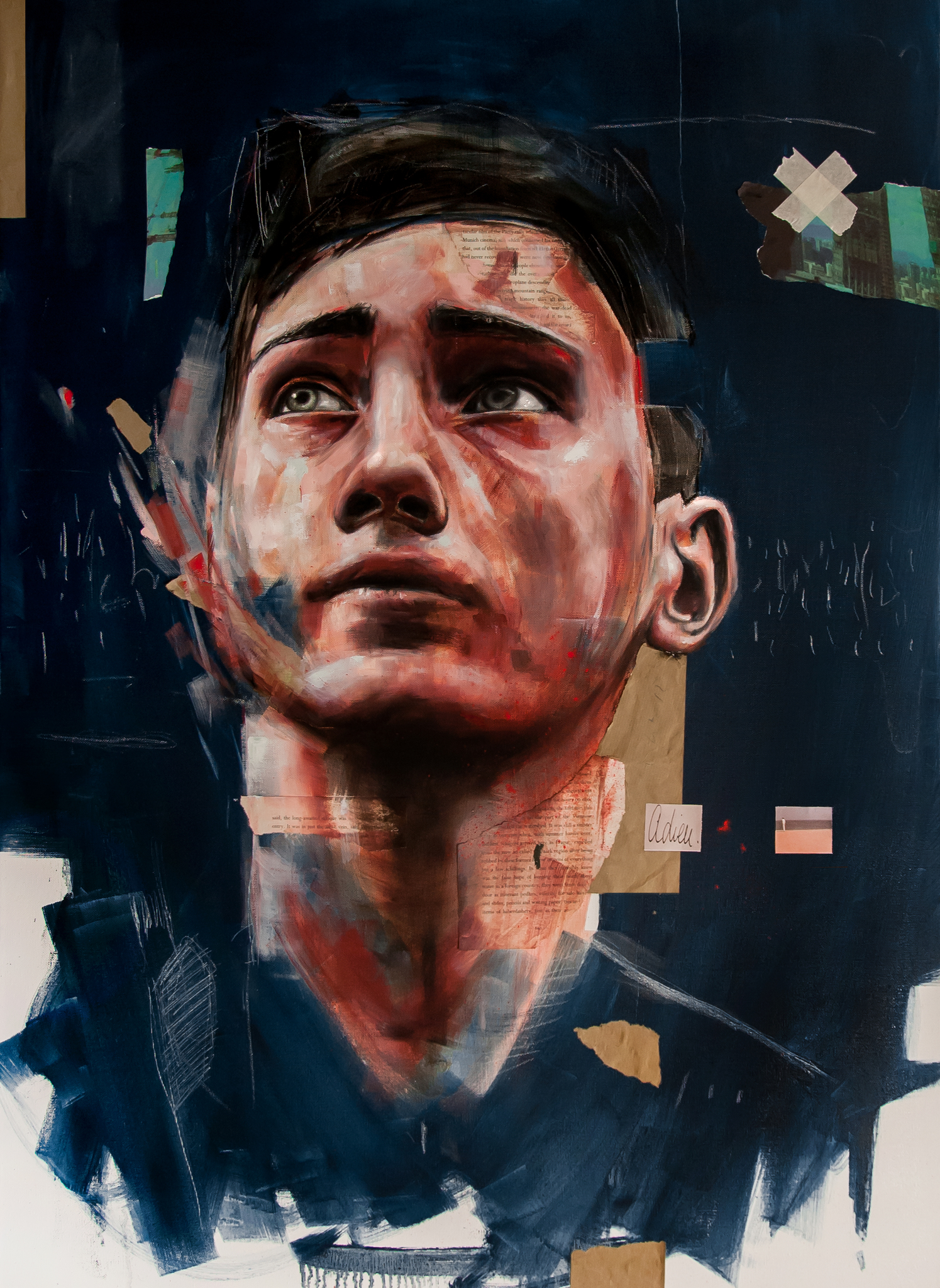 (Image: "Everything You Do Is A Balloon" by Davide Cambria on Saatchi Art)
Davide Cambria is a self-taught painter born in Messina, Italy. He creates rich and dramatic portrait paintings layered with abstraction and emotional depth, often exploring the concept of identity and deconstruction of the face. His works are in private collections across Europe, United States, Asia and Australia. He currently lives and works in Rome. Explore Davide's portfolio. 
Joyce Dunn

(Image: "Roma, via Novara" by Joyce Dunn on Saatchi Art)
Joyce Dunn, an Italian artist based in Rome, finds inspiration in the chaos and confusion within urban cities: noise, traffic, buildings, and graffiti. She works exclusively in oil paint and watercolor because of its translucent nature that allows her to paint in layers and create an illusion of depth. Her works are also heavily influenced by other famous abstract expressionist artists like Jackson Pollock and Mark Rothko. Explore Joyce's portfolio. 
Paolo Terdich

(Image: "Acqua 35″ by Paolo Terdich on Saatchi Art)
Paolo Terdich was born in Piacenza, Italy. He is known for his dramatic use of light and shadow in his art, also known as chiaroscuro technique.  The stark contrast between the background and figures enables his works to have an immediate and awe-inspiring realism. His work has been presented at various solo exhibitions and renowned art fairs worldwide. Explore Paolo's portfolio.
Love reading about all things art? You can have articles from Canvas, curated collections, and stories about emerging artists delivered straight to your inbox. Sign up for the Saatchi Art Newsletter.
SaveSave
SaveSave
SaveSave
SaveSave
SaveSave
SaveSave
SaveSave
SaveSave
SaveSave
SaveSave
SaveSave
SaveSave
SaveSave
SaveSave
SaveSave
SaveSave
SaveSave
SaveSave