Melbourne: Introducing Selection Committee Member Patricia Piccinini
We are thrilled to unveil our esteemed Melbourne Selection Committee. These members of a globally significant art community set the high standard of the fair, ensuring you can buy from our artists with the confidence that you are investing in the very best of emerging talent.
Introducing to our 2017 Melbourne Selection Committee, one of Australia's most acclaimed contemporary artists Patricia Piccinini.
Patricia Piccinini was born in Sierra Leone and lives in Melbourne. She has an Honorary Doctorate from The University of Melbourne, Batchelor of Fine Arts from the Victorian College of the Arts and Batchelor of Arts in Economic History from the Australian National University. Piccinini is an Enterprise Professor at the Victorian College of the Arts, University of Melbourne.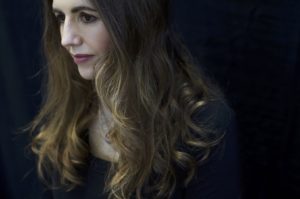 Her work encompasses sculpture, photography, video and drawing and her practice examines the increasingly nebulous boundary between the artificial and the natural as it appears in contemporary culture and ideas. Her surreal drawings, hybrid animals and vehicular creatures question the way that contemporary technology and culture changes our understanding of what it means to be human and wonders at our relationships with – and responsibilities towards – that which we create. While ethics are central, her approach is ambiguous and questioning rather than moralistic and didactic.
In 2003 her exhibition We Are Family represented Australia at the 50th Venice Biennale before touring to the Hara Museum, Tokyo. Other solo museum exhibitions include ComCiência at CCBB Brazil, Relativity at the Galway International Art Festival, Hold Me Close To Your Heart at Arter Space For Art, Istanbul, Once Upon a Time at AGSA, as well as numerous solo and group shows and Biennials in Europe, UK, USA, South America, Asia and Australia. Notable groups exhibitions include The Universe and Art at Mori Art Museum, Global Feminisms at the Brooklyn Museum and Face Up at the Hamburger Bahnhof, Berlin. In 2013 she was commissioned by the Centenary of Canberra to create The Skywhale.
The Other Art Fair Melbourne will launch it's first edition in May 2017. Artist applications are now live and can be found online. Tickets for the fair will go on sale shortly – be sure to register your interest and we will get in touch as soon as they go on sale!