Love is in the F-air
At The Other Art Fair we're always in the spirit of keeping things casual, fun-loving and at times, flirty. Art has the power to bring people together and create lasting connections through shared experiences and conversation—our fifth edition of The Other Art Fair Chicago is no exception.
Enter: Hot Potato Hearts. An inclusive speed-dating and friend-making venture that travels around the coziest bars in the city. Your invitation to the next meet-up has just arrived, hosted by yours truly.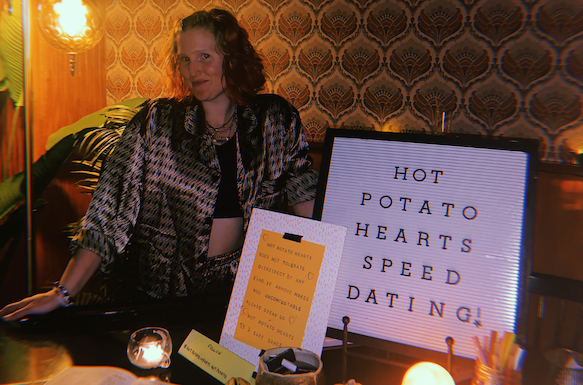 Hot Potato Hearts (HPH)
Created by self-professed potato lover and proud queer woman, Katie Conway, HPH hosts explicitly LGBTQIA+ friendly social events that are designed to dissolve the awkwardness (must we say, peel back the layers) typically associated with speed dating. A HPH rendezvous cultivates an array of meaningful connections in environments that are always safe, exciting and welcoming to all. All genders, all sexualities, all races and all abilities! 
Similarly, at The Other Art Fair, we believe art is for everyone and actively celebrate our differences. "As a single queer who enjoys bouncing around galleries nearly as much as tater-tots, THE OTHER ART FAIR X HPH sounds like a mash made in heaven." explains Bella from our Chicago team.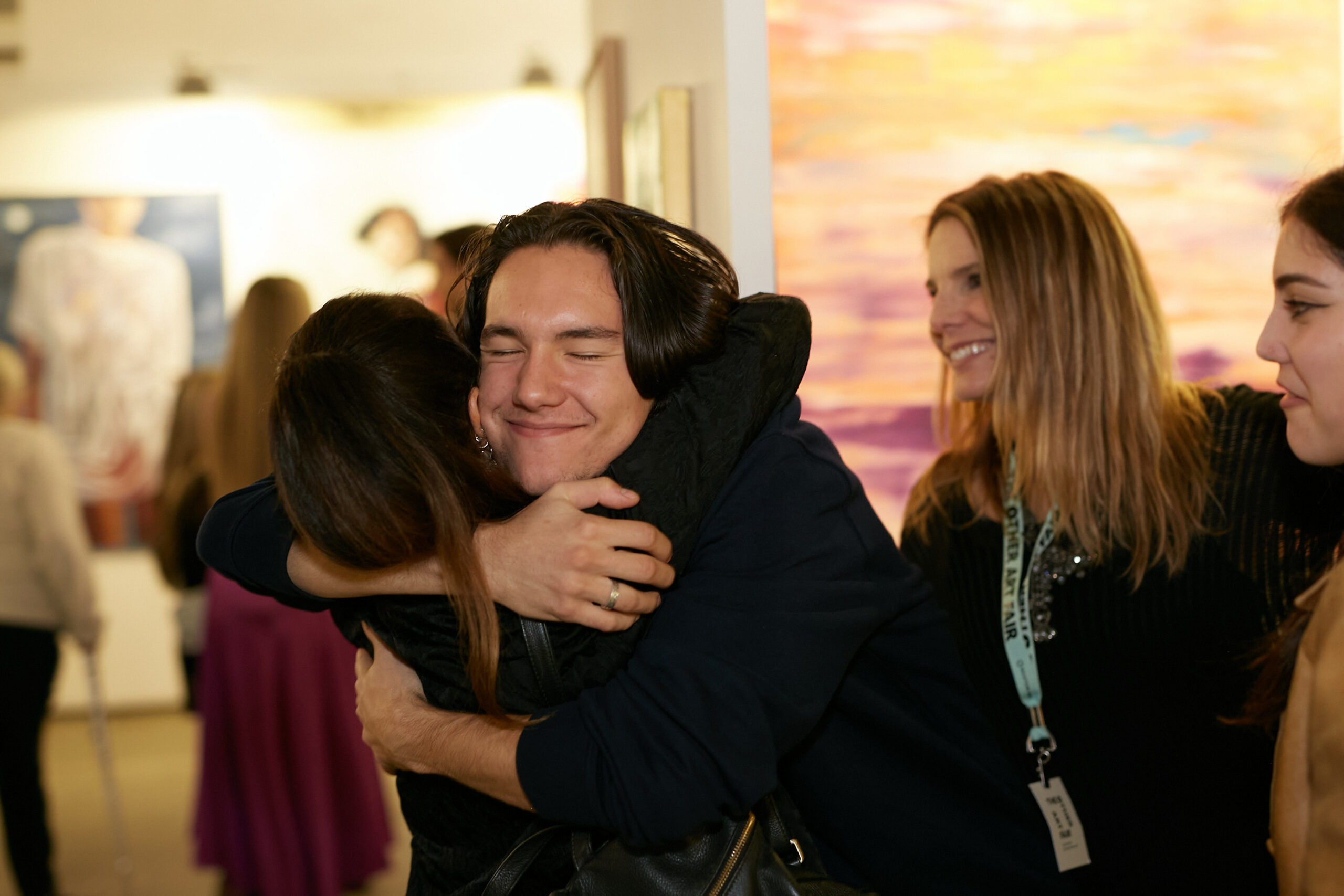 Providing Comfort
Speaking of spuds and the value of relating to others through art, one of our favorite pieces by New Futures 2023 recipients, Ray Madrigal, is 'COMFORT FOOD' (pictured below).  
Learning more about Ray's artistic practice brings comfort by what they describe as "a queer soft spot for things that are trying their hardest (and often failing) to look like something that they are not." The sentiment is apparent in Ray's profound ability to make everyday objects and seemingly mundane tasks beautiful, absurd and powerful. 
Without wishing to collapse lived experiences, their words reminded us of how clumsy, abrupt and even fraudulent the stark white-walled layout of traditional galleries and art fairs can make us feel. And, perhaps more importantly, that we are not alone in feeling this way.
Above: Ray Madrigal. COMFORT FOOD. Sugar, sewn textile, audio.
Have a date with the fair
While there's no shame in flexing your inner couch potato, it's also important to get out and mingle in the company of others. 
The Other Art Fair provides both sentimental and experimental ways of connecting with our surroundings to remedy what Ray calls, "the loneliness epidemic going on, even (or especially) in bustling cities like Chicago." They continue, "we stumble on the misguided attitude that we don't owe each other anything, when the truth is that everything we have exists thanks to interdependence."
Identifying with and being touched by Ray's work is exactly what we're all about – finding companionship in a creative, non-stuffy space that exists outside of the same four white walls and the same four artists. So, we invite you on a date with the fair. 
Come as you are and help spread the love. You belong here.
The Other Art Fair Chicago, 27 – 30 April, Artifact Events. 
Words by Bella Thorpe-Woods