Styling One Artwork Three Ways With CB2

Discovering new and better ways to display your favorite artwork is an essential part of the joy of collecting art. Whether you are looking for inspired ways to feature your latest abstract painting or fresh ideas for showing off your treasured art photography, the fun really begins with styling!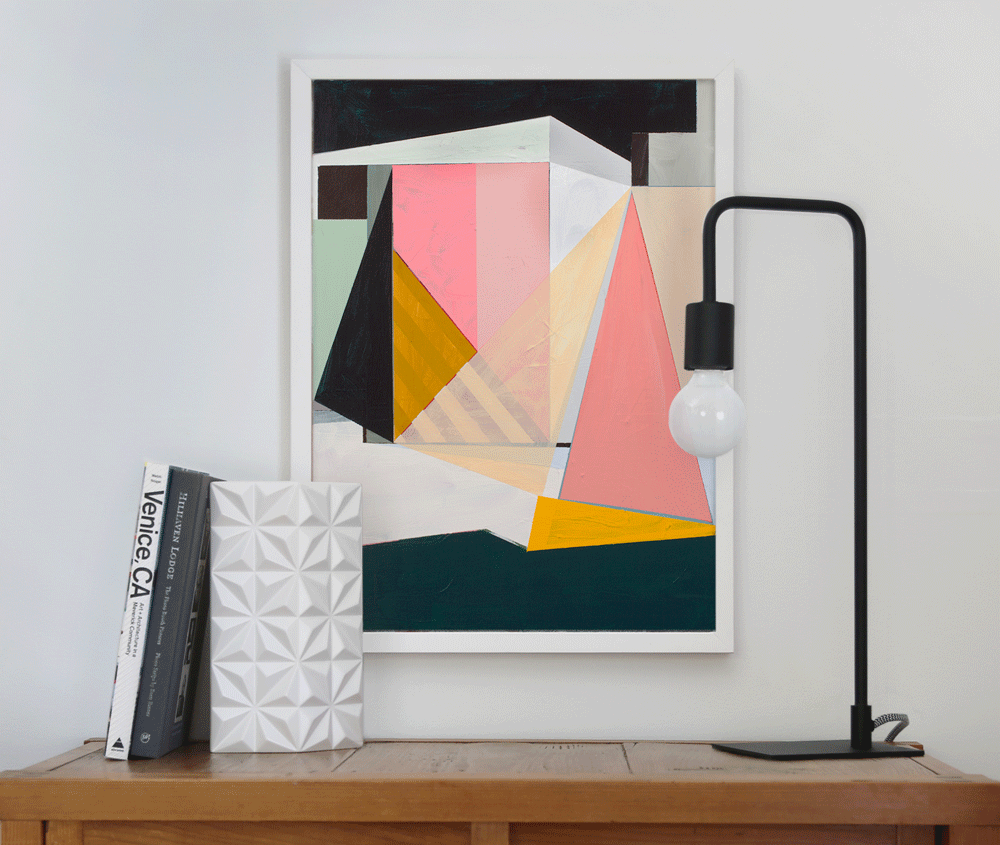 Saatchi Art teamed up with the modern style stars at CB2 to show you just how much pairing your artwork with a few well-chosen decorative accents can amplify its appeal. Explore 3 of our inspiring combinations below and get ready to steal this look for yourself…
1. When partnering art and accessories, shared shapes are a win-win.
The textured triangles in CB2's hendricks white vase compliment the geometric forms making up this colorful, abstract painting by Saatchi Art artist Alyson Khan. When styling your space, don't forget to feature your artworks in their best light. Adding a sleekly stylish table lamp means your treasures don't get lost in the background.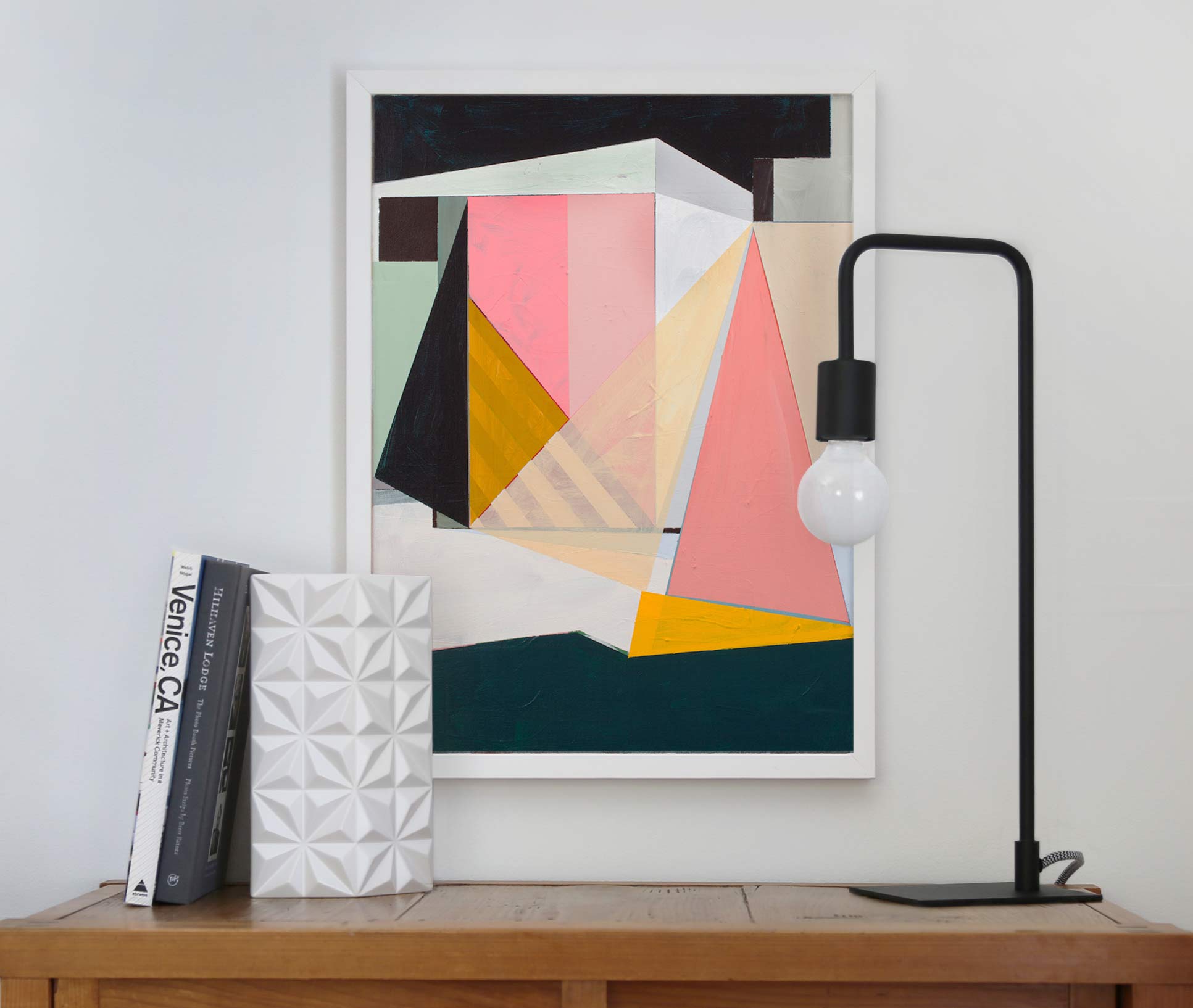 (Image: Spotlight, an original painting by Saatchi Art artist Alyson Khan shown with the hendricks white vase and arc black table lamp from CB2.)
2. Craving contrast? Mix up heights, colors and shapes.
Mixed styling proves that opposites can attract… loads of compliments! Framing this dark angled artwork with a pair of tranquil toned earthy vases helps draw viewers in while featuring flowers adds an engaging layer of natural texture.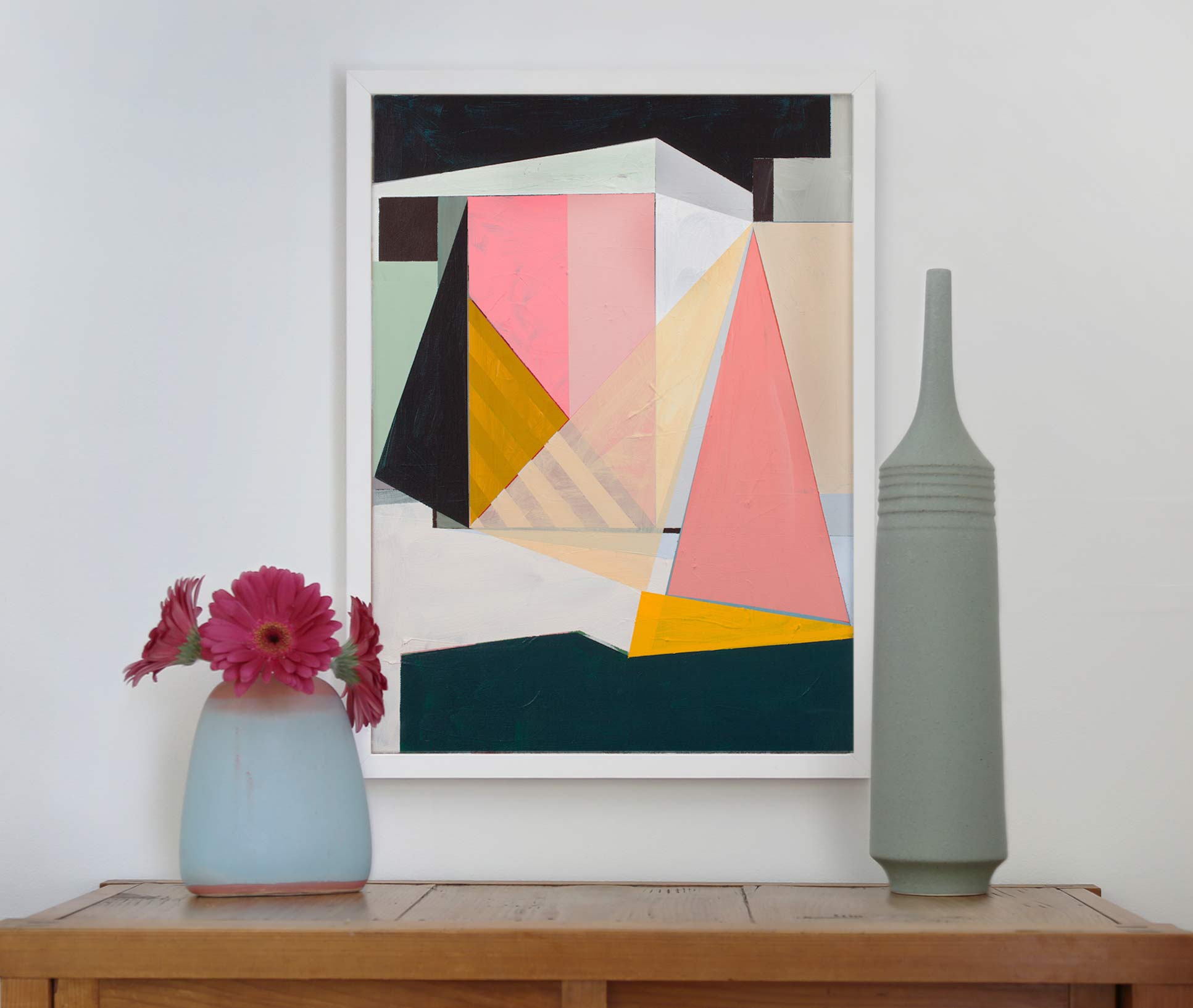 (Image: Spotlight, an original painting by Saatchi Art artist Alyson Khan shown with a stoneware kasa vase and earthenware harbor vase, from CB2.)
3. Think in Threes
When creating your vignettes, styling experts agree that arranging art and accessories in groups of 3 guarantees good looks, as odd-numbered arrangements are most visually appealing. For extra impact, try including a smaller grouping of 3 as one of your trio, as seen here using CB2's Callisto, Empire, and Gatz vases. Choose a clear cloche to infuse your room with a welcoming glow while drawing all eyes towards your latest favorite art find.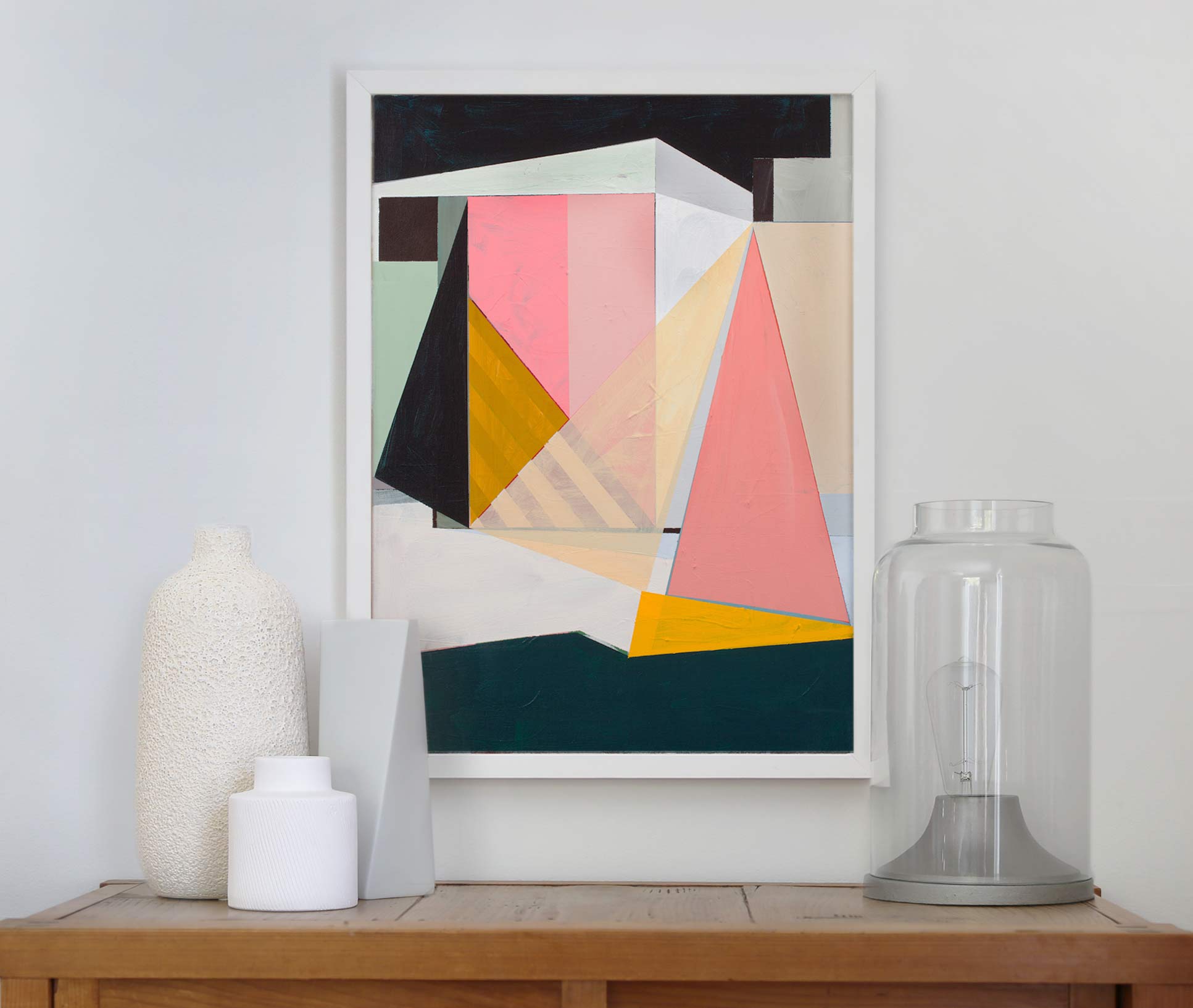 (Image: Spotlight, an original painting by Saatchi Art artist Alyson Khan shown with the callisto white vase, empire white vase, gatz vase, and cloche table lamp, all by CB2.)
Feeling freshly inspired and in the market for more?  Visit CB2's latest accessories collection, or explore our Chief Curator's top art picks for this week today…