Sam Shendi (UK)

Collecting work by emerging artists is the best way to begin investing in art. For each edition of our Invest in Art series our Chief Curator Rebecca Wilson chooses new emerging artists of great promise from around the world. Be the first to discover a new art star and acquire works with the potential to rise in value.
Sam Shendi studied Monumental and Architectural Sculpture at the University of Helwan in Cairo. In 2000 he moved to the UK and since then he has exhibited throughout the UK and Europe and his work has been collected worldwide. His colorful sculptures, mostly rendered in steel, explore the relationship between the figure and abstraction. In 2013 he was awarded the £10,000 First@108 public art prize by the Royal Society of British Sculptors to make a new sculpture to be exhibited in London.
Sam with ones of his works.  
A view of one of Sam's sculptures on display.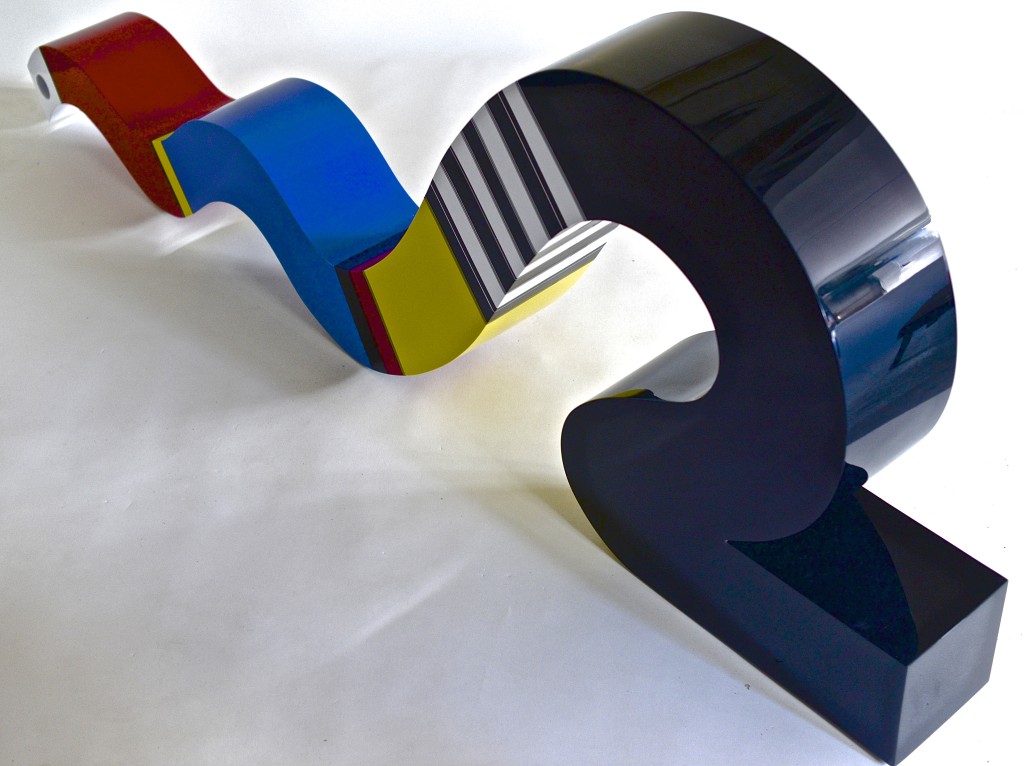 Sam's work.
One Final Note: There are no guarantees when it comes to buying art and you should always feel happy with what you're buying as it may be on your walls for a pleasurably long time. But if you are interested in the investment side of buying art then acquiring works by emerging artists is a great way to begin. We hope you enjoy our selection.