Brooklyn: Announcing May 2020 Selection Committee
Applicants to The Other Art Fair benefit from a juried selection by esteemed art experts. The  Selection Committee changes with each edition of the fair to ensure that a fresh perspective is brought to each selection process. These diverse members of a globally significant art community set the high standard of the fair, ensuring visitors can buy from our artists with the confidence that they are investing in the very best emerging talent. 
We are excited to introduce our esteemed Selection Committee for the upcoming Brooklyn edition of The Other Art Fair, happening April 30-May 3, 2020 at the Brooklyn Expo Center.
Malene Barnett:
Artist, Activist and Founder of The Black Artists + Designers Guild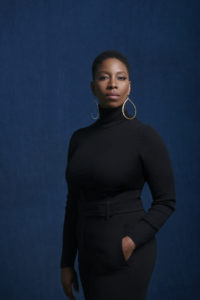 Malene Barnett is a ceramic and textile artist and founder of Malene B Atelier, a New York based art & design practice. A cultural enthusiast and passionate entrepreneur, Malene collaborates with international artisans and commercial brands. An author and TEDX speaker, Malene's work  has featured in global publications. In 2018 Malene founded The Black Artists + Designers Guild (BADG) to combat the lack of representation of Black Talent and Culture in the design industry. BADG is a thriving global platform that represents a curated collective of independent Black artists and designers who are at the top of their fields. Malene is a passionate connector and expert ambassador, her mission is to use art as a tool to create community impact and open doors for the next generation of black artists and expand the conversation around marginalization in the arts and create greater opportunities for inclusion.
Lili Chopra:
Executive Director of Artistic Programs at the Lower Manhattan Cultural Council

Lili Chopra is the Executive Director of Artistic Programs at the Lower Manhattan Cultural Council. She came to LMCC from the French Institute Alliance Française (FIAF), where she served as Executive Vice President and Artistic Director since 2006. At FIAF, Lili founded and co-curated the Crossing the Line festival, a highly acclaimed trans-disciplinary festival featuring commissioned works with U.S. and international artists. More recently, she co-conceived and co-curated the Tilt Kids Festival, a culturally diverse and trans-disciplinary arts festival for young audiences. Prior to her time at FIAF, Lili spent four years at New York Live Arts (formerly Dance Theater Workshop). She has also worked with numerous festivals and independent artists in France and in the U.S. as an administrator and producer. She received her Master's in Theater and Performing Arts History at Paris X University and her M.A. in Arts Administration at Columbia University.
Lolita Cros:
Independent Curator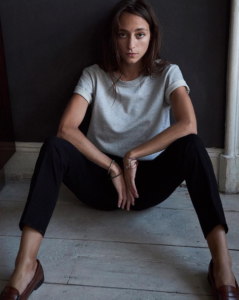 Lolita Cros is an independent curator living and working in New York City. She is known for creating projects and exhibitions that combine work by both established and emerging artists. With each project she proposes an alternative venue that asks the viewer to revisit their expectations and look at the work through a new and unique lens. Cros has exhibited works in various space such as a Chinese restaurant in the Financial District, a rooftop in Brooklyn, a 26' truck parked in Chelsea and events in Miami Art Basel. In 2016, Cros launched the Salon Series, a series of artists talks with established artists, including Peter McGough (from McDermott & McGough), Duane Michals, Peter Saul and Tina Barney among others. In 2018, she founded The Salon, a permanent exhibition with rotating artworks featured in women's club The Wing, acting as sole curator and consultant for all of their US and international spaces.
Rebecca Wilson
, Chief Curator and VP, Art Advisory at Saatchi Art.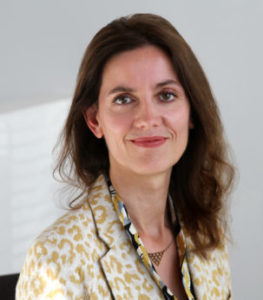 Rebecca was formerly a Director at the Saatchi Gallery, London, where she was instrumental in the launch of the gallery's online presence. In 2007 she created New Sensations, a prize for art students which identifies and supports the most exciting emerging artists in the UK. Prior to joining the Saatchi Gallery, Rebecca worked for 14 years in book and art magazine publishing: she was editor of ArtReview, and before that deputy editor of Modern Painters. She has over 10 years of experience working with emerging artists.
Sophie Lucas
  Fair Director at The Other Art Fair Brooklyn, Chicago & Toronto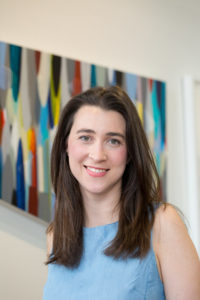 Sophie Lucas is the Fair Director of The Other Art Fair Brooklyn, Chicago and Toronto. Over the past seven years, Sophie has been instrumental in developing the editions of The Other Art Fair in the UK, US and Australia. In 2018, she successfully launched the Chicago edition at Mana Contemporary, Pilsen, and re-positioned the Brooklyn fair to present as a key satellite event during Frieze New York
Sophie is passionate about professional development for artists; she mentors students at the University of Arts London and is a Dedicated Mentor at New Inc, the first museum-led incubator for art, technology and design located in NYC.
Ryan Stanier,
  Founder and Director of The Other Art Fair.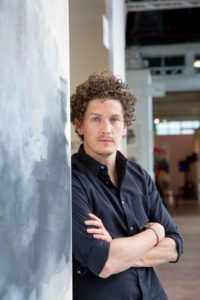 Ryan Stanier founded The Other Art Fair in London in 2011, with a mission to provide a vital global platform for artists to sell direct to buyers. It has since hosted over 40 Art Fairs in London, New York, LA, Chicago, Dallas, Sydney and Melbourne and has sold over 28,000 artworks from young emerging artists from across 22 countries. Described as 'The Future of Art' by The Guardian, the fair has helped to launch the careers of many talented international art stars and welcomed 349,363 visitors so far.