6 Things To Know This Week In Art
Our recap of what's happening this week at Saatchi Art, online, and around the world.
#1: Rare Photos of Picasso in His Studio Now On Display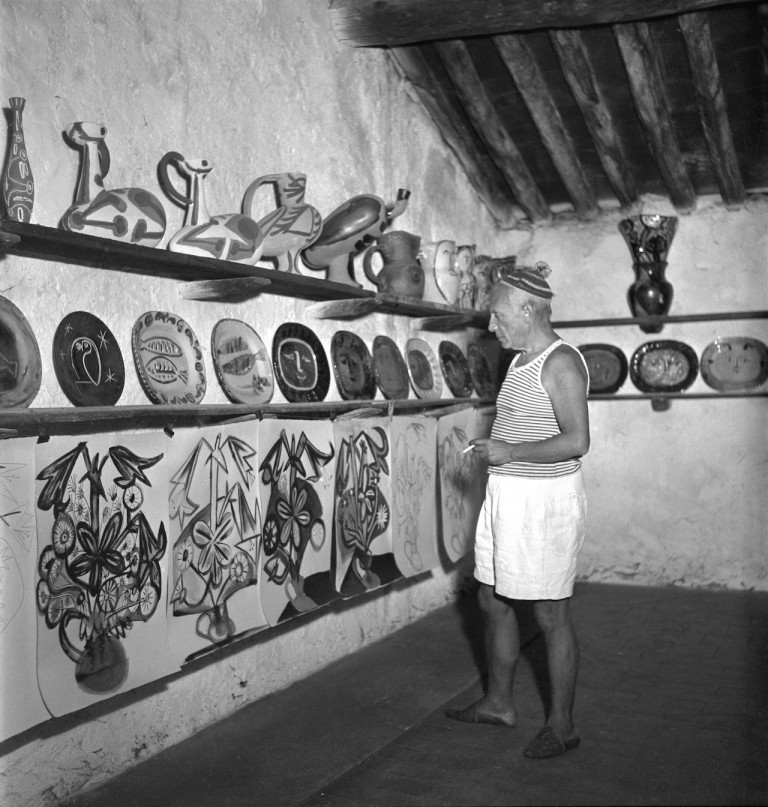 (Image:Yves Manciet shot Picasso in 1948 at his Madoura ceramics studio [Hyperallergic])
The Cahiers d'Art gallery in Paris is now exhibiting rare and unseen photographs taken of Picasso between the 1940-50 in his numerous French ateliers. The images are taken by several photographers and provide an intimate glimpse into Picasso's artistic process, particularly giving a sense of the sheer volume of what he produced throughout his life.
#2: Wall Porn: Pop-Art Edition
(Image: Pop art portraits by Angie Jones curated by AphroChic at Saatchi Art's stylish REMIXED show, on view at Helms Bakery District last fall)
Apartment Therapy compiled some design inspiration this week focused on all things pop art. Amongst the dozen images is the stylish room Jeanine Hays and Bryan Mason of AphroChic designed, featuring contemporary art selections from Saatchi Art.
If you love pop art, or just want a little room inspiration, head to Apartment Therapy. If you need a little help selecting the perfect pop art piece, drop us a line!
#3: Major Hockney Retrospective Coming to the Tate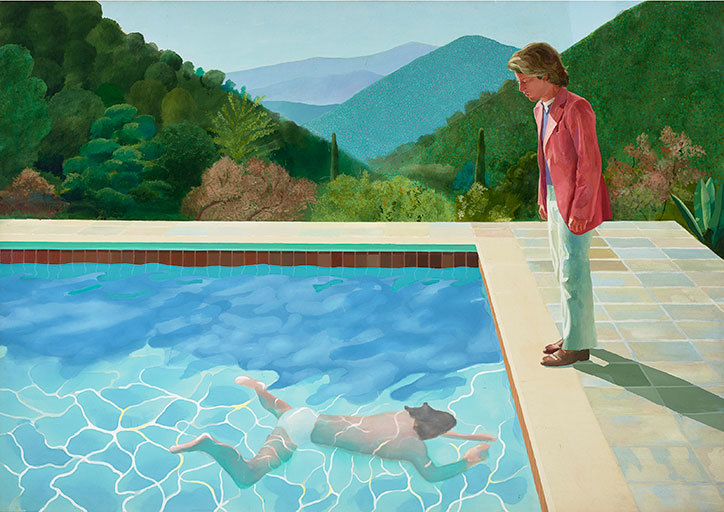 (Image: Hockney's Portrait of an Artist (Pool with Two Figures), 1972, will be at the Tate next year [It's Nice That])
Hockney-heads rejoice: next year the Tate Britain will house over six decades of the artist's work. In a statement this week, the museum's director Alex Farquharson detailed, "David Hockney is without doubt one of Britain's greatest living artists. His impact on post-war art, and culture more generally, is inestimable, and this is a fantastic opportunity to see the full trajectory of his career to date."
Mark your calendars – the show will hit the Tate next February though May, 2017.
#4: The Met Rebrands
(Image: The Met's new logo was designed by the firm Wolff Olins, part of the museum's effort to rebrand and expand their relevance [NY Times])
Does the above image offend you?
The Met revealed their new logo this week, to rather mixed reviews. The museum is an undeniable New York institution, a ubiquitous destination for tourists and a comfortable mainstay for residents. In an effort to keep up with an ever-changing world, the Met is making steps to modernize, while still maintaining their classic renown.
The first instance of this, however, was not well received. The logo is meant to reflect a modern look, drawing upon the crumbling walls of the 15BC built Temple of Dendur housed inside the museum for its slanted look. It didn't strike a chord as they had hoped. Head to the NY Times for the full story.
#5: Wendy Haworth Talks Art in her Designer Spotlight Feature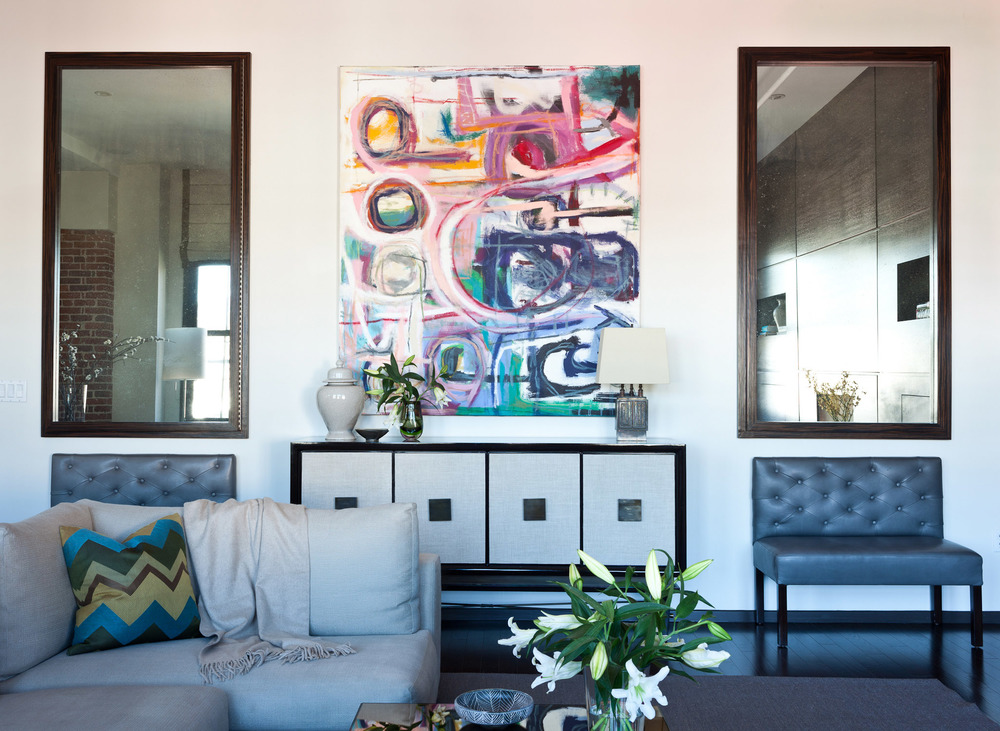 (Image: Room by Wendy Haworth Design. We chatted with Wendy this week on Canvas)
We put the spotlight on interior designer Wendy Haworth to learn how she considers art while designing. Wendy heads a Los Angeles-based design team, whose stunning work can be seen in residential spaces and restaurants throughout the city.
We caught up with Wendy about what type of art she collects, what she's been listening to lately, and more. Plus, Wendy shared a few of her favorite works on Saatchi Art – check it out here.
#6: ARCO Madrid's 35th Edition Begins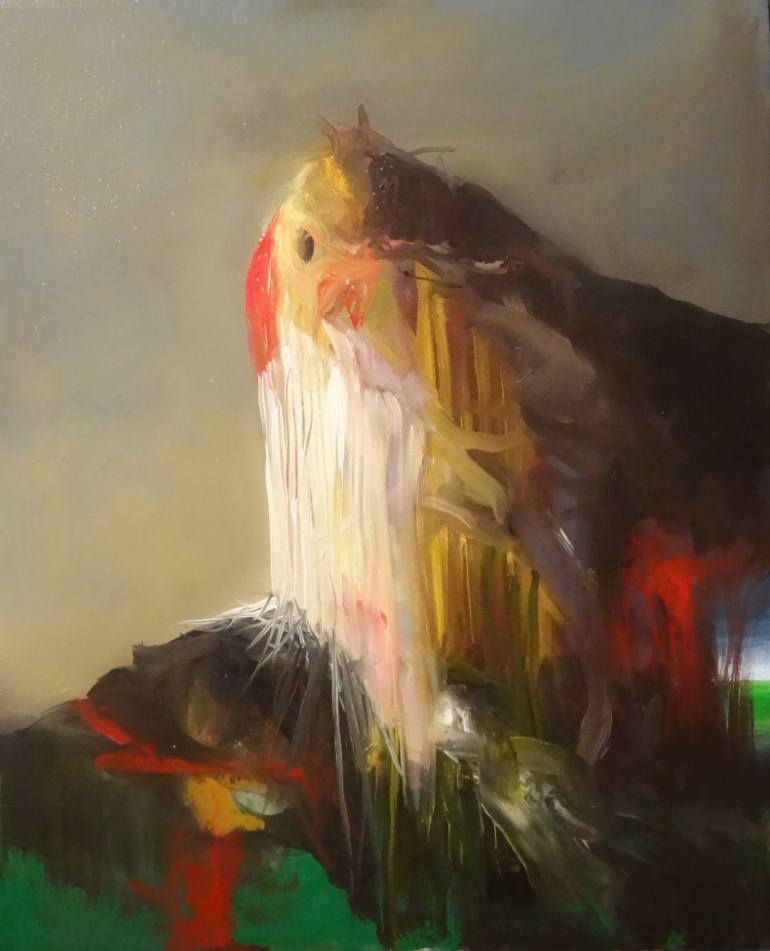 (Image: Untitled by Spain's Joseba Eskubi is part of our Spotlight on Spain collection, in time for ARCO Madrid)
The 35th edition of ARCO Madrid opened in the city this week, presenting work from over 200 galleries from all over, with 26% of them representing Latin America. In honor of its 35th, the fair added a new component that fostered first-time collaboration between galleries that have been central to the fair's history. ARCO Madrid will be open through February 28th at Feria De Madrid.
Celebrate Spain from wherever you hail from with a special selection of work on Saatchi Art.
What art happenings are on your radar this week?