Los Angeles: What Artists Listen To with Pia Pack
Have you ever wondered what artists listen to while in the studio and what that tell us about the artist? British artist Pia Pack has and took her relocation to Los Angeles as an opportunity to get to know her new city and fellow artists.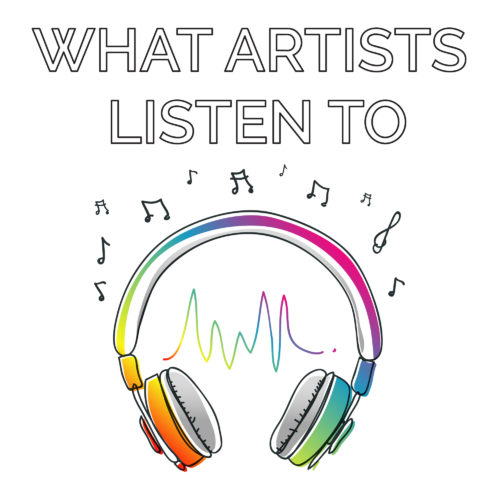 Creating art can at times be a solitary experience, by comparison music is often considered a great unifier. What Artists Listen To is creating an archive of the soundtracks and stories of artists's lives. This combines the music the artists listen to with the story of their lives.  Listened to as a whole the recordings serve to create a sense of connection between these individual artists working in their studios. The project includes a weekly podcast that is available on iTunes.
According to the National Museum of Women in the Arts, 51 percent of visual artists today are women – yet when it comes to representation the numbers tell a very different story.  Inspired to share the stories of women, Pia decided to focus solely on female artists for the first season of the podcast, which will feature interviews with four women exhibitors from The Other Art Fair Los Angeles.
"I love the project because for most artists music has gone hand in hand with their studio practice since the very beginning – it's a bit like asking to see their diaries. As a listener, it further fleshes out the artists, and it's an insight into their artistic process."

— Pia Pack, creator of the What Artists Listen To podcast
Stop by the What Artists Listen To listening booth to experience the podcast episodes featuring select The Other Art Fair women exhibitors – Amanda Flowers, Allison Bagg, Felicidad De Lucas and Melissa Herrington.
The upcoming edition of The Other Art Fair Los Angeles will be held on March 28-31, 2019 at the Magic Box at The Reef. Click here to book tickets.